Watch Steve Ballmer struggle to come up with a new Clippers logo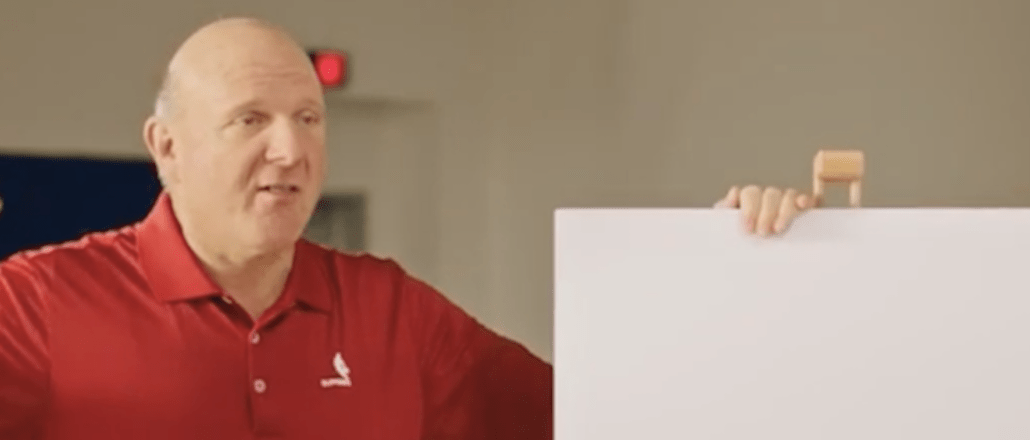 Blame Blake Griffin for the atrocious new Los Angeles Clippers logo.
The NBA team, purchased by former Microsoft CEO Steve Ballmer last year, unveiled new uniforms adorned with the divisive logos on Wednesday. Fans revolted, comparing it to a tacky video game logo designed using ClipArt.
Ballmer took the criticism in stride and poked fun at it in a new Funny or Die video depicting his others idea for the logo. With his trademark enthusiasm fully on display, he runs through other ideas with other Clippers players. The joke: they're all copies of other company logos, including Microsoft's. (He blames "old habits" for that one.)
Finally, Griffin steps in to veer him away from being accused of copyright infringement. "I'm big into fonts," he explains before launching into a montage of his design process that led him to create the new logo.
Ballmer is thrilled with the rebrand, making him one of the few. Watch below:
https://digiday.com/?p=122634