Countless brands and agencies have courted startups through their own versions of accelerators, mentor schemes and investment. The problem: These relationships seldom stick. Whether a PR exercise, an attempt to get closer to where the innovation happens, or efforts to absorb some of that fail-fast culture, little focus is given to the longer term partnerships.
"The discussion has to move on," Jeremy Basset head of Unilever Foundry which pairs startups with Unilever's 400 plus brands. "If it stays with PR and buzz it will die a very quick death." Basset explained that for Unilever the business case, and more importantly the financial case, for partnering with startups for the long-term has always been very clear.
Unilever's big challenge, as with so many brands, is how to engage with millennials. Enter YPlan, a local event and ticketing app with 80 percent of users in the 20-34 year old bracket.
YPlan joined the Foundry's pilot scheme in the summer 2015 after having already raised $24 million in series B funding, backers included Ashton Kutcher's BaltCap, and so was already on the way to scaling, but had little visibility in front of blue chip brands.
The app was the marketing partner for Wall's ice cream pop-up store for its pilot program for the Foundry. "Unilever was of the mindset of 'let's not be scared of startups but let's embrace them'," said Ross Murray-Jones, head of partnerships at YPlan. "As a discovery app, we're very much an action platform, it's a very natural native placement for the experiential activity for their brands."
After taking in 350 mobile bookings over three months the Foundry connected the startup to its other ice cream brands, Magnum and Cornetto. By the end of the summer YPlan had partnered with five more on Unilever's roster to offer direct mobile ticketing and marketing solutions, such as personalized push notifications based of its Facebook integration. Over the six — Cornetto, Ben & Jerry's, Lipton Iced Tea, Lynx, Magnum and Wall's — Unilever was able to reach 2 million people through the app and sell 5,000 tickets to its brand events.
"The engagement rates are not necessarily massive, although 2 million is quite high, but the indications that this is a strong opportunity are there," said Basset. "Increasingly people are rejecting forceful and interruptive advertising, leading them to install ad blockers, and instead are seeking out great content. YPlan delivers on both of these."
"It enables us to operate on, and I really hate this term, a 'glocal' level – users find global events that are relevant to them. It's effective, efficient and sustainable."
Once startups are admitted to its pilot scheme, usually through a pitch process, the Foundry monitors three parameters for each company to decide whether there's value in continuing the partnership further — its effectiveness, its efficiency and its sustainability to deliver its idea.
In the case of YPlan, its efficiency was counted on how it can bring a lower cost per acquisition, or lower cost per engagement for Unilever. Its effectiveness was shown through the breadth and depth of the engagement with its community. It has scale, and has already expanded in five cities, including London, Bristol, New York and San Francisco, while establishing its footprint in the U.K. and continuing working across more of Unilever's portfolio are the next steps.
Of 85 global pilots it has launched around 40 have passed the mark of being successful and 'scaled up', so that they go on to do at least one more project with Unilever, gaining access to brands, investment or mentorship. It's a pretty good success rate when you consider the startlingly high number of startups that fail.
It's popular for corporates to cozy up with startups, but it doesn't always work. "Brands and agencies believe they want to work with startups and then six months later they wonder why they haven't seen results," said Rose Lewis, co-founder at Collider.
"There needs to be a 'think big but start small small' mentality, which is something that YPlan has done well — a startup can't handle the global Unilever brands, but it can handle Walls. If you don't have this big endgame in mind then many of the outputs are gimmicks, hypes or just 'media firsts'."
https://digiday.com/?p=150713
September 27, 2023 • 10 min read
Digiday+ Research assesses how brands and influencers are using Shorts to reach new audiences and what types of Shorts videos create the most buzz for marketers.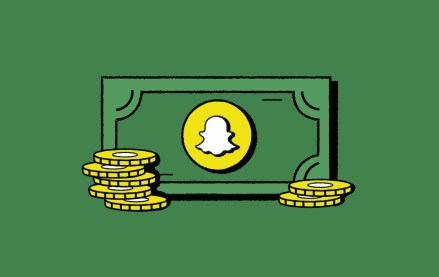 September 27, 2023 • 4 min read
Yesterday, Snapchat marked its return to in-person agency roadshows, sending company representatives to Horizon Media's Manhattan office to showcase a Snap-designed video game intended to capture the essence of what it's like to work at an agency — and how Snapchat can be part of the process.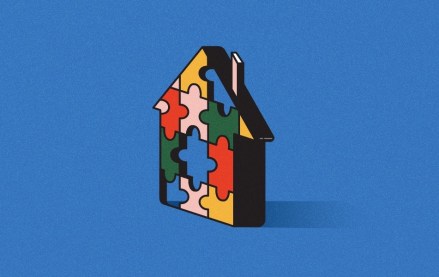 September 27, 2023 • 5 min read
As in-housing settles in as a mainstay, some marketers push for complete control.