Fashion brands have taken to Tumblr like a model takes to the runway. For one, fashion companies sell beautiful and Tumblr makes it easy for these luxurious brands to strut their stuff. For another, fashionistas populate the social blogging platform, spreading images of fashion houses that they find interesting and aspirational. Many Tumblrers, particularly teenagers, use the platform to portray an image of not only themselves but of whom they want to be, and it would make sense for the fashion community — both fans and brands — to develop this oddly symbiotic ecosystem. And let's not forget the Tumblr Fashion Bloggers, who have covered the last two New York Fashion Weeks the last four years and will be doing so for a fifth season this year.
What makes a good fashion brand Tumblr? For one, there's not only a strong voice from its operator(s), but it's also in line with the brand's voice. You'll see voices in the examples below. Compare them with Gucci's, which seems to use its Tumblr as a place to pimp its goods, not that there's anything wrong with that, but that's not the Tumblr culture. Another thing to look for is number of notes — hearts and reblogs, the currency of Tumblr. Many of the brands below have posts in the hundreds; a fashion brand that consistently gets 20 notes per post is missing out on a bigger opportunity.
Here are five fashion brands that expertly use Tumblr as a branding mechanism.
Kate Spade's Tumblr is less product promotion and more life promotion. Sure, there are posts that pimp the fashion brand, but, like many a Tumblr, posts have a depth of range. You'll see many images and posts about New York (like this photo of the iconic Chelsea Hotel), but you're more likely to glimpse into the window of those running the account (like this post-Christmas photo attending "Les Miz"), which supports the brand's goals of actively engaging with its social audiences. It's a varied Tumblr that accentuates the brand's niche attitude, with GIFs, naturally.
Donna Karan


When a brand has a namesake as its face, there are many ways to screw it up. Donna Karan's Tumblr, aptly titled "Donna's Journal" doesn't. Presented as Karan's thoughts on topics like design and travel, as well as stunning red-carpet images of beautiful actresses in Donna Karan gowns, the Tumblr is an online diary of sorts (replete with a My Diary tag). Followers get to live vicariously through Karan's posts, which a Tumblr spokesperson confirmed as being hers.
Calvin Klein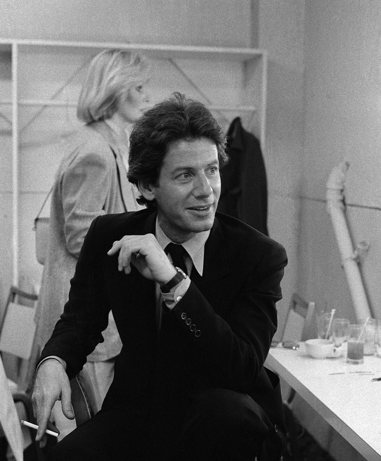 Calvin Klein's message is sex personified. Images of sexy, toned bodies sit alongside vintage Calvin Klein photos and current print ads. But beyond the sexiness, Calvin Klein also highlights fashion photographer Hanneli Mustaparta, who has been uploading behind-the-scenes images and blog posts to Calvin Klein's social feeds for the past year.
Juicy Couture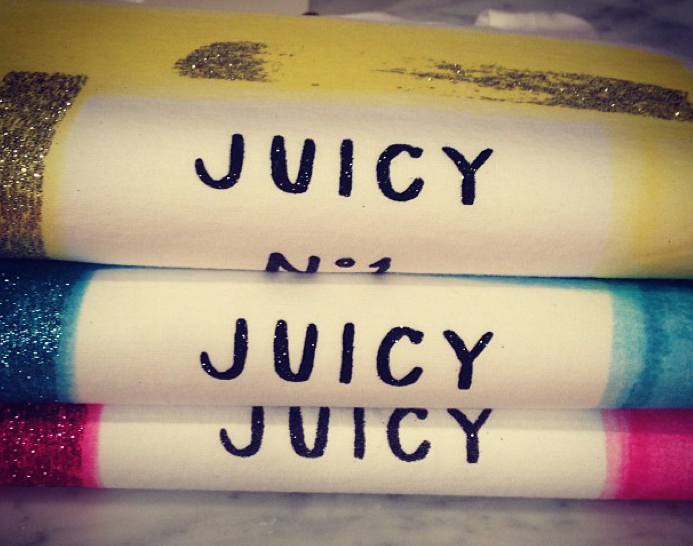 Juicy Couture doesn't take itself too seriously with its fun and quirky Tumblr. The blog is definitive "Internet curation," as the operators of the scour the Web for bits of content they and their followers find amusing. Like this pre-New Year's reblog showing a succulent chocolate cake with the text: "Indulge! Resolutions start tomorrow." The brand also does beautiful well, like this image of Karlie Kloss wearing Couture, and linking to a video. But you'd not be mistaken if you thought this blog was more personable, less corporate, which fits right in with the Couture brand message.
Burberry


When Burberry launched Art of the Trench in 2009, a blog to get people to share their stories about their trench coats, it was seen as a bold move for a fashion company. Now, many of the players have their own blogs and Tumblrs, and Burberry has moved the Art of the Trench to Tumblr. The images on the Tumblr are of people in their Burberries, but scrolling over the image, you find the name of the person who took the picture, along with that person's occupation, favorite musical artist and particular likes (as in architecture, design, pop culture). This gives an intimate feel to the brand, as these are people, just like us — and falls back into the theme of aspiration.
Image via Shutterstock
https://digiday.com/?p=29087