Mobile-first is something of a cliche at this point. When it comes to brands, there's more than meets the eye to making mobile a cornerstone of their digital strategies.
Many of the challenges in mobile are internal. For one, there's a question of where mobile sits — media, marketing, product, or something else? And then there's the issue of budget. This is a recurring theme when it comes to digital. Just because something is the hot topic du jour doesn't mean digital marketers will get the funding, which invariably has to come from another, more tried-and-true method. And then once they do get the budget for mobile, brands are stumped when it comes to figuring out how to integrate mobile into their existing marketing mix. It is, after all, very complicated and fast moving. A couple years back, mobile was synonymous with apps; now it's all about responsive design.
Digiday reached out to brand execs and asked for their biggest challenges when it comes to mobile.
Adam Broitman, vp of global digital marketing, MasterCard Worldwide
One of the biggest challenges facing the use of the mobile device as a marketing vehicle is deciding where in an organization mobile fits. Is it media, marketing or something else? Given that the best mobile executions to date have been highly integrated (not banners) or native experiences (applications), planning for mobile is challenging. The best advice I have for marketers is to shift your mentality from "winning in mobile" to "winning with experiences." Although this may not address the challenge head on, it is a jumping-off point. If your north star is to provide great customer experiences, when it comes to planning for mobile, you will, at a baseline, ensure that you are not turning off potential customers — something that mobile marketing has a heightened potential of doing.
Adam Kmiec, director of global digital marketing and social media, Campbell Soup
The mobile landscape changes more rapidly and more frequently than any other digital channel. Mobile technology and user consumption is constantly evolving. With so many available options, it can be difficult for marketers to determine which touchpoints create the most meaningful value for the consumer. Marketers know that mobile plays a large role in the day-to-day lives of consumers. But the key is to understand when and where they use it in order to develop a unique and engaging experience.
Kasey Skala, digital communications manager, Great Clips
The biggest problem is, brands often don't understand mobile or how their customers interact via mobile. All too often, you see brands trying to take their traditional content and slap it on mobile. Consumers digest content and interact with brands differently across mediums, even devices, and brands need to adapt based upon insight. Brands and marketers need to get away from the mindset of worrying about how technology impacts behavior and instead focus on how behavior impacts technology. Too many marketers fail to realize that technology changes, the one constant is human interaction.
Stephanie Kovner-Bryant, former senior manager of digital shopper marketing, Unilever
The biggest challenge, after getting budget, is figuring out what role mobile is going to play for the organization. You can't just replicate the programs you already have for online for mobile. Mobile's a different use case. The other big issue is how they will prove mobile works. We don't have the metrics now. My advice to brands is: continue to try and experiment with different things to see what works for your brand on mobile.
Bill Loller, vp of smarter commerce group, IBM
When customers are using their mobile devices, they are very task-oriented. Their goal is to achieve something. Customers want to be able to search for an item and buy it right away or move on. They are looking for a very simple and direct path to accomplish that task. Retailers and brands, on the other hand, try to incent customers to buy by throwing everything at them, including various offerings and coupons, ultimately distracting the customer and putting a roadblock between the customer and what they want to achieve. Instead, retailers [and brands] need to adjust their mindset and remember, less is more. The key to overcoming this hurdle is to give the customers what they want with the minimum number of steps possible. Let customers search your site, give them the top results, and make the payment process as simple as possible.
Robyn Phelan, interactive marketing manager, Palms Casino Resort
Everyone sees the importance of having a mobile presence, but not everyone knows how to take that first big step into the mobile world. The biggest challenge we see is being able to attribute revenue to mobile advertising due to consistency of cookies and tracking. Las Vegas Hotels are all about "heads in beds," and if we aren't able to prove we are meeting those goals, it is hard to push more dollars behind that effort. However, Palms Casino Resort understands the importance of having a mobile presence and is consistently working on building it. Since everyone is on their mobile devices nowadays, having a presence is a must. Budget is easier to get approved for something you are already doing vs. something new that you want to start. Start small, but end strong.
Marisa Thalberg, vp of corporate global digital marketing, The Estee Lauder Companies
The biggest hurdle to integrating mobile is the need to make both the mindset as well as practical shift from thinking about it as "mobile" -– a whole separate bucket –- to thinking of it as something that has to be naturally if not centrally a part of the (digital) marketing mix. In other words, the strategy and planning question is no longer: "Is mobile part of my mix?" but rather: "If I'm doing display, or search, or social, how much of that is PC vs. mobile (and tablet), and how should my creative and media tactics vary based on the different ways consumers are going to interact with that messaging in each place.
Image via Shutterstock
https://digiday.com/?p=37489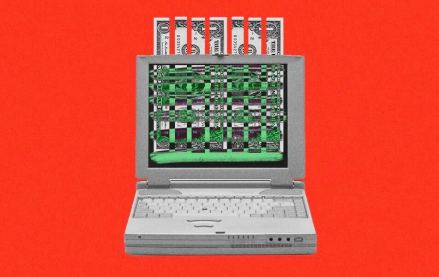 December 5, 2023 • 5 min read
Agency clients still see programmatic as an important part of their marketing budgets. But, overall, the uncertainty around programmatic could be causing them to lose confidence in online display ads as a marketing channel, and, as a result, agency clients are investing less in online display.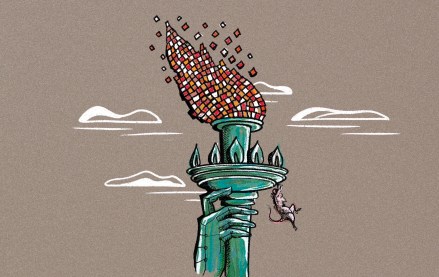 December 5, 2023 • 3 min read
There's a global AI race and different regulations in different countries might be slowing down – or speeding up – innovation. Here is a breakout of how regulations are being shaped on both sides of the Atlantic.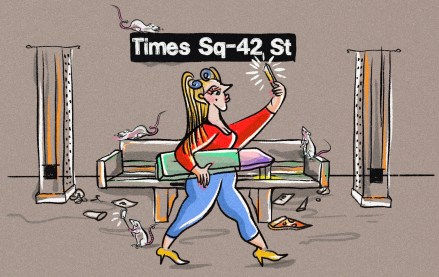 December 5, 2023 • 6 min read
Virality may mean something is simply viral within that niche rather than hitting a level like the Ice Bucket Challenge.