Bank phone trees are dreadful experiences, so many banks are turning to chatbots in the hope to spruce up the experience.
Take Capital One's chatbot text message "Eno" ("One" backwards), which allows customers to text to get balance, transaction history and pay bills. Customers can even communicate with emojis — a "thumbs up" means to confirm and a "money bag" will prompt Eno to list a customer's account balance.
Capital One's approach to Eno may offer some clues why traditionally risk-averse banks are just taking baby steps. Capital One is only rolling out the product as a pilot for the time being, and the bank is careful to manage future expectations.
"There's a lot of hype right now about what chatbots are going to be able to do, and at this point, we're just satisfied getting our toes in the water," said Ken Dodelin, vp of digital product development at Capital One. "Eno has a long way to go before it can handle all the things that more mature systems can handle."
While Eno can handle simple requests like balance inquiries, Eno may need a little help dealing with more complicated issues like lost cards, Dodelin said.
Mastercard is also taking a cautious approach with its yet-to-be released chatbot, Mastercard KAI.
"Once the pilot ends in summer, we will be able to determine what capabilities, channels and functionalities it needs to have for launch," said Kiki Del Valle, vp of commerce for every device at Mastercard. "Right now, we are piloting on Facebook Messenger and SMS, but we would look to bring it to a number of other platforms."
Developers say that while chatbots offer opportunities to improve customer service, banks should be concerned about early missteps.
"When Facebook opened up its messenger platform, people could create bots and run them on Facebook messenger. That created a lot of opportunity for people to create some very bad chatbots," said Eran Livneh, vp of marketing at Personetics, a software company that develops chatbots and other cognitive applications for major banks.
Last week, Facebook announced that it was pulling back on its artificial intelligence efforts after its bots had a 70 percent failure rate — a cautionary tale for banks looking to quickly deploy the technology.
Livneh said that for a banking chatbot to be effective, it should be able to answer general questions that aren't linked to any customer data, along with the capability to delve into a customer's personal data to offer notifications and advice. Unlike IVR, it should be able to react to the way people actually talk and be ready for twists and turns of the conversations. The tool should be also be trained to operate in the financial services context.
The industry has high hopes for the technology. In a Personetics survey of over 200 banks and financial institutions earlier this year, about 75 percent of respondents viewed chatbots as a "viable commercial solution" over the next one to two years. Despite this enthusiasm, analysts say it should be released in a way that doesn't actually take away from the customer's experience.
"Customers usually prefer to speak with a knowledgeable person who has the quickest, most accurate answer," said Sanjay Srivastava, svp and chief digital officer at Genpact. "Financial institutions need to be concerned with delighting the customer and not losing that personal touch and communication they have with their clients."
Delle Valle agrees, noting that customers will still seek personalized treatment regardless of how it's delivered. She envisions a model where bots and humans will co-exist as part of the customer service experience.
"We foresee a more blended environment for customer service going forward, where consumers will look at bots in some cases for quick, real-time information but in some complex situations will look for human intervention."
https://digiday.com/?p=227363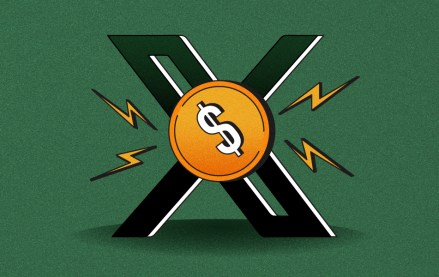 December 4, 2023 • 4 min read
Less competition for ad inventory means lower prices, but at the cost of associating with a platform facing ethical challenges.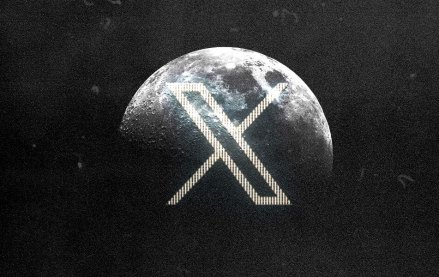 November 30, 2023 • 4 min read
In the packed DealBook conference in New York yesterday, owner Elon Musk bluntly told them to shove it.
November 30, 2023 • 2 min read
WorkTok, or CareerTok, is in full force. Combined, those hashtags on TikTok have over four billion views and it is benefiting Gen Z.