Display advertising online, for better or worse, has mostly hewed to clicks and impressions. Those blunt measurements, imperfect as they are, allow advertisers to compare efforts across publishers.
Social media is clearly a different beast in need of its own set of metrics. There are many options that go in and out of vogue: followers/fans, resonance, likes, comments and shares. And yet none of them really does the trick, according to most brands.
"It is not really lack of ROI — that is a myth," said Rex Briggs, founder of Marketing Evolution. "It is lack of marketers having a clue on how to apply the social ROI. The biggest barriers to marketers getting their head around how social media ROI works is that too many companies are so focused on their own narrow set of metrics, and promoting their own set of actions, they are creating a smog of social data with little to no context."
Social media ROI needs to be defined by the number of people that come in contact with a brand's message, the impact of the message and the sharing rate, according to Briggs.
Metrics like likes, engagement and sentiment may not be the best bet for judging the effectiveness of social media efforts. What is "engagement" anyway? The definition would be different for all brands. For a link that, let's say, Adobe posts on its Facebook page for a free trial of Photoshop, engagement would mean clicking on the link and downloading the trial. But for a video that a brand like Club Monaco posts on Facebook, engagement may mean video likes, views, shares and comments.
"Metrics are really only in their infancy within the social space," said Ann Watson, vp of marketing at Club Monaco. "We are confident that our social media presence is building our brand awareness and brand loyalty. The lack of ROI isn't necessarily a vast concern at the moment."
On the other hand, Adobe has defined engagement as social media's contribution to site traffic, its role in converting customers to a product trial or purchase, and even its impact on average order value, according to Ann Lewnes, CMO of Adobe.
"They all provide concrete proof of ROI and help justify investment in social media," she said. "What's more, we think marketers might actually be undervaluing social's impact by as much as 94 percent, based on how and at what point in the purchase cycle they're measuring it."
According to Lewnes, one of the beauties of social media — and digital marketing, in general — is the data it gives marketers. The insights from that data can tell a brand almost anything it wants to know. This is also what makes it so intimidating: You risk drowning in a sea of data. But if you set clear goals from the beginning and arm yourself with the right analytic tools, it becomes much easier to crack the code and prove social media's value to the bottom line.
"Don't let anyone tell you social's true value can't be measured," Lewnes said. "That's a myth."
And yet some of social's effects aren't neat enough to tuck into a box on a spreadsheet. Even though a Facebook post may not directly turn into a sale, in the long run, the daily communication between brand and consumer pays off in more ways than one. It helps brands with share of voice, top of mind or even being within the consideration set when consumers are ready to make a purchase.
"We need to reach and engage our current and upcoming consumers where they are actively consuming content," Watson said. "This approach has not only allowed us to control our brand and its perception within the social space, but also be much more innovative and creative in the way we engage with our fans."
According to Marketing Evolution's Briggs, social media companies should be delivering an API for exposure, and sharing rates, and periodically doing benchmark studies to measure sales and brand perception studies. Facebook is the furthest along in an API for these variables.
"I hope others move in the same direction," Briggs said. "It would put an end to the myth that social media lacks ROI. Fact of the matter is that social media has some of the best ROI we see across media."
https://digiday.com/?p=19116
September 27, 2023 • 10 min read
Digiday+ Research assesses how brands and influencers are using Shorts to reach new audiences and what types of Shorts videos create the most buzz for marketers.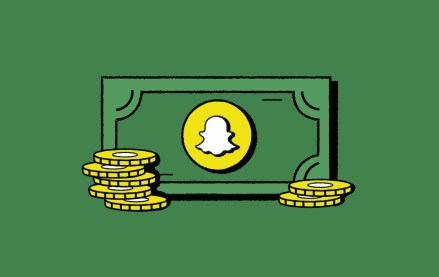 September 27, 2023 • 4 min read
Yesterday, Snapchat marked its return to in-person agency roadshows, sending company representatives to Horizon Media's Manhattan office to showcase a Snap-designed video game intended to capture the essence of what it's like to work at an agency — and how Snapchat can be part of the process.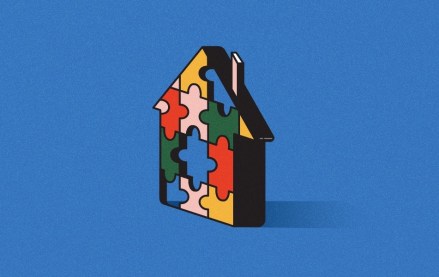 September 27, 2023 • 5 min read
As in-housing settles in as a mainstay, some marketers push for complete control.