Back in 2002, when Matt Britton founded his agency Mr. Youth, as the name suggests, he intended on focusing on helping brands market to the increasingly important and ever-indefinable millennial generation; and that's exactly what Mr. Youth has been doing over the past 10 years. But as the agency's expertise in social further developed, so did the business model. Yesterday Mr. Youth announced its rebranding as MRY. Founder and CEO Matt Britton took time to talk to Digiday about the new name and the evolving role of social media and agencies.
What motivated the decision to rebrand Mr. Youth as MRY? What is the significance of the new name?
We started as a youth marketing agency, and there was real gap in the market for how to address young people. Brands didn't have any real reliable options to get engagement with young people. In 2005 when Facebook first started we started working with Facebook and with students on college campuses. That started a whole new evolution in our business. Social became a critical, integral part of our lives, and our business really started to shift. Now the overwhelming part of our strategy isn't just about youth marketing, it's about helping brands use social to address all areas of business. We wanted our new name to reflect our newer business model. We were always really scrappy and really entrepreneurial, and we still maintain that spirit today. Social is inherent in our DNA; it is how we started. It's very exciting moment for us right now to see how far we've come.
Can you explain MRY's definition of brand advocacy?
Brands are looking for advocacy as a kind of holy grail, but what we've found from working with our clients is that their definition of advocacy is kind of brand love. But we've created a much more stringent definition of advocacy, which isn't just brand love, it involves action. That means translating brand love into real results.
What is the role of a social media agency specifically? How is a social media agency different from other agencies? Isn't social part of the agency role already?
Being a social media agency goes much more beyond just being an agency. Our role is being a business partner and analyzing all areas of the business: business spend, how they use their employees, data they are analyzing. It's more than looking at one channel — it goes much more horizontally than vertically. What a brand envisions that a social media agency can provide is usually much different from what we actually do. I think a social agency at its core needs to figure out how to make a brand shareable, at all touch points, from messaging to packaging to above-the-line media. Agencies already have PR firms and digital firms, but with us it's about how we can take all of that content and leveraging content and analytics and framework to help consumers take hold of that framework and push it out.
What do you think about brands that think they are the social experts when it comes to their brand message as opposed to letting an agency handle it?
Brands obviously have a lot of insight into their own brand messaging. They understand the brand from the inside out. They bring a lot to the table as far as brand expertise. But when partnering with an agency, it's important to understand what part each party will play. For social for us we aren't defining it as just managing a community online but as understanding how you socialize every touch point of that brand. Best-in-class agencies need to really understand how to partner with their brands. They need to work together to find the best way to execute strategies that provide a legitimate value exchange. We have a lot of resources that brands wouldn't have internally. We can manage broader relationships. This space is constantly evolving and changing. It's impossible for most clients to keep their finger on the pulse of what's new and what's coming down the pipeline. That's why brands should be playing with their agency partners. Many of our clients are talking about how they want to be social by design. We are being elevated to a much more consultative role rather than just managing the old channels.
What about the still somewhat murky issue of ROI when it comes to social?
To us, it's not really a murky issue. We've spent a lot of time and resources on that area.  It's not about softer metrics (like likes); it's about showing clients how their spend is driving business results. Clients need to see what they are getting on their investments; they need to look at the hard business results. We've built up a strong analytics department here, partnered with our strategy department and those two departments as a unit really informs everything that we do. We are able to be much more scientific; that allows us to be much more quantitative rather than qualitative when all is said and done.
https://digiday.com/?p=15291
September 25, 2023 • 5 min read
As esports winter sets in, the companies that are best insulated from the cold are the ones that designed their balance sheets for a years-long march to profitability — not the massive and rapid returns promised by some esports companies during the industry's initial wave of growth.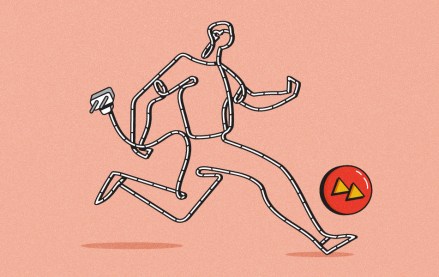 September 22, 2023 • 4 min read
Women's sports are having a moment. Brands, media companies and agencies are looking to get in on the action.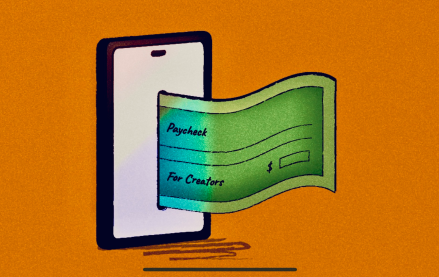 September 22, 2023 • 6 min read
The Hollywood strikes were supposed to be a game changer for many of them, but the situation hasn't quite lived up to the hype.