Survey shows celebrities sharing #MeToo stories see boost in marketing credibility
July 17, 2018 • 3 min read
•
•
Last month, rapper 50 Cent mocked actor Terry Crews for sharing his #MeToo story — an incident where a Hollywood executive reportedly groped Crews in October — during a Senate hearing. But Crews' willingness to speak out about sexual assault has been resonating with consumers, a new study shows.
Fifty percent of consumers viewed celebrities as more trustworthy after learning about their story and involvement in the #MeToo movement, according to research from Spotted, a research company that focuses on celebrity data. A report by Spotted published on July 17 surveyed U.S. consumers about #MeToo, mental health, LGBTQIA+ and scandals. Spotted focused on five celebrities who have been outspoken about the #MeToo movement: Terry Crews, Reese Witherspoon, Ashley Judd, Natalie Portman and Kerry Washington. About 52 percent of respondents viewed the celebrities as more relatable and 51 percent viewed them as more likable, the study found.
"We're living in an increasingly data-driven world when one thing can wreck your brand," said Janet Comenos, co-founder and CEO of Spotted. "From the #MeToo perspective, I think there's a little bit of a misperception that celebrities involved were putting themselves at risk by being outspoken, but the data shows the opposite. Consumers feel that they're more relatable."
Scott Donaton, global chief content officer of Digitas, said Spotted's data showing celebrities' consumer resonance improving after speaking out about #MeToo makes sense given what he's heard from brands over the last year.
"I think the most overused word in marketing is authenticity, but whether you're a brand, a celebrity, or an influencer or a person on the street, if you're taking a stand on something that's connected to you and true to who you are, people will respond positively to that," Donaton said.
Some agencies, like Digitas, have pushed for brands to become involved in movements. Digitas focused its NewFront presentation back in May on brands aligning themselves with causes. Called #Boycott NewFront, the event highlighted campaigns like Burger King on net neutrality and REI's #OptOutside and featured a panel about the #MeToo movement.
Since that event, Digitas has continued to speak with brands about being involved in social movements.
"I would say at least half a dozen of our clients asked us to come in and asked us to bring some of the speakers of the NewFront to explore the thinking or have a deeper conversation of what it would look like to take more of a stand," Donaton said.
Earlier this year, TBWA released a study on Pan-Activism that found that 85 percent of Americans took action to support causes over the past year and that these consumers disapprove of brands staying silent on issues.
"I think there's a sense that if you're not saying anything, you're complicit. I think that goes for celebrities too," said Amelia Hall, associate director of cultural strategy at TBWA Backslash, the agency's cultural insights and editorial arm.
Spotted's survey also surveyed perceptions around mental health and found that 64 percent of respondents viewed celebrities as more likable after reading their story around mental health issues. Only 13 percent of respondents viewed them as less likable.
Scandals continue to degrade a celebrity's credibility. Kanye West, who may excel at using Twitter, ranked negatively across all of the attributes Spotted surveyed. Morgan Freeman, who was accused of sexual harassment, has experienced a drop in trustworthiness, attractiveness, likability and reliability among consumers.
While brands haven't necessarily taken to promoting #MeToo stories, aligning themselves with those people involved can be strategic.
"You have celebrities who are putting their brands on the line and speaking up for their beliefs, speaking up for their fans," Hall said. "As celebrities lead these conversations and consumers and the world react, I think it may inspire brands to do the same. The fact there hasn't been an overt #MeToo brand activation, I think we'll see things change."
https://digiday.com/?p=295456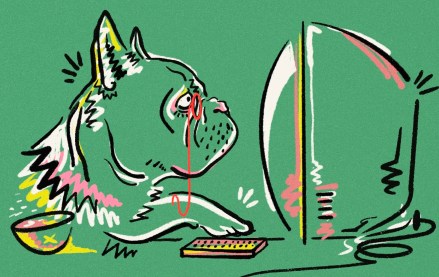 October 2, 2023 • 7 min read
•
•
When it comes to agencies, both of Meta's older sibling social media platforms may be past their primes.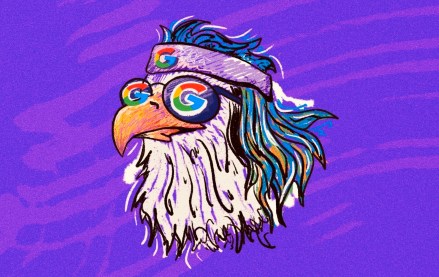 October 2, 2023 • 3 min read
•
•
The legal battle sees Apple and Google et al attempt to conceal their inner workings, developments that mirror the experience of their media customers.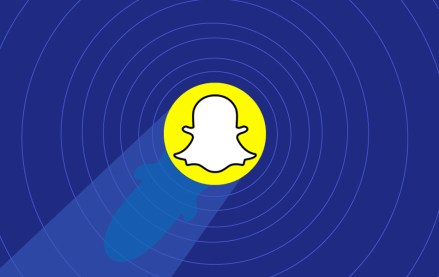 September 29, 2023 • 3 min read
•
•
"We are not diminishing the importance of AR," he said. "In fact, we are strategically reallocating resources to strengthen our endeavors in AR advertising and to elevate the fundamental AR experiences provided to Snapchat users."