Retailers are facing a challenge when it comes to mastering mobile commerce. Consumers are spending more time on their smartphones and companies are seeing more mobile traffic than ever before, but people just aren't downloading and using retail mobile apps.
"We found that while everyone is seeing way more overall traffic via mobile, retailers are having trouble getting traction with their own mobile initiatives," said RetailMeNot svp of retailer and brand solutions Michael Jones.
To test this hypothesis, RetailMeNot, a hub for digital coupons, commissioned a Forrester study to look at how smartphone users are engaging with retailers on their mobile devices.
Forrester, which gathered data from 511 smartphone owners who had used their phones for at least one retail-related purpose in the last three months, reported that 85 percent of time on smartphones is spent in apps; of that time, only 5 percent is spent in retailer apps.
The study looked at how many retail apps consumers had downloaded to their phones, and it found that 60 percent had only two or fewer; 3 percent had more than 10.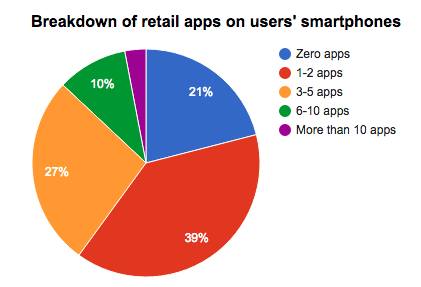 Jones said that, right now, it's only the most loyal customers who are actively using retail apps, something supported by a study conducted by mobile data analytics company Wefi. The study examined Target, Macy's, Nordstrom, Walmart, Costco, Sears and Kohl's locations in the Greater Los Angeles area over a five-month period to see how mobile apps were affecting in-store traffic.
Overall, every store but Nordstrom saw that customers who had the mobile apps visited stores more frequently each month than those without the apps. Yearly, Wefi found that mobile app users visited retail stores 12 more times than those who didn't use the apps.
But once downloaded, retail apps still aren't getting that much regular use. Forrester found that only 8 percent of smartphone owners with at least one retail app used them daily, while 13 percent said they never used the retail apps they downloaded. Two percent answered that they use a retail app multiple times a day.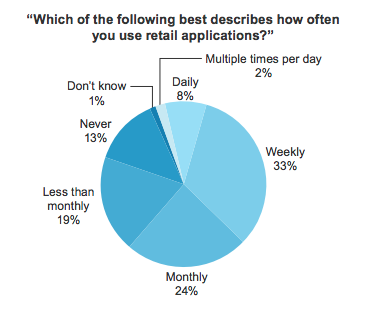 According to Forrester, what's holding retail apps back from being useful is that many customers aren't willing to disclose the information needed for retailers to personalize and ultimately enhance the mobile experience. Personalized content, like purchasing histories, location services and stored credit card or loyalty information, drives usage and engagement, but Forrester found that due to privacy concerns and wariness of how the data will be used, app users aren't giving that information up.
While customers aren't engaging with mobile apps as readily as retailers would like, companies are still pumping resources into improving their mobile presences. A Forrester report conducted in partnership with Shop.org in February reported that online sales coming from mobile increased to 12 percent in 2014 from 8 percent in 2013. The study also found that retailers were putting an increased emphasis on "omnichannel efforts," which included endeavors like in-store online pickup, while mobile was listed as the top priority for a growing number of retailers.
Forrester principal analyst Sucharita Mulpuru-Kodali said in the report that while mobile is going to remain an important sector for retailers to crack, standalone apps might not be the answer.
"Apps are simply too expensive to build and maintain for most retailers, begging the question – what's after apps?" she said.
https://digiday.com/?p=131632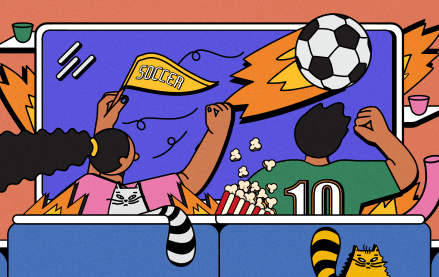 December 1, 2023 • 4 min read
Even if a game isn't make or break, sports leagues and brands want fans to be paying attention — and they're hopeful new strategies will get it.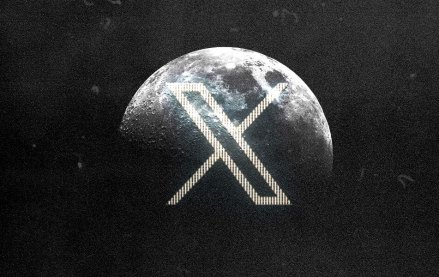 November 30, 2023 • 4 min read
In the packed DealBook conference in New York yesterday, owner Elon Musk bluntly told them to shove it.
November 30, 2023 • 2 min read
WorkTok, or CareerTok, is in full force. Combined, those hashtags on TikTok have over four billion views and it is benefiting Gen Z.