'It spread like a virus': Agencies are obsessed with HQ Trivia
November 30, 2017 • 5 min read
•
•
A few weeks ago, Irene Krahling, digital strategist at Day One Agency, was sitting in a brainstorm meeting when she suddenly received a push notification on her phone. "HQ is about to go live," it read. She felt the urge to sneak away to tune into her new favorite trivia app but decided to share the game with her colleagues instead. Soon, the whole meeting had stopped and everyone began to play along.
"My boss was like, 'Hold on a second, let me see this game,'" said Krahling. "It went live, and everyone was, like, 'We're sold.'"
HQ Trivia, the free iOS app that offers live trivia games, has become a viral sensation in the past month, and advertising agencies, filled with competitive individuals, have fallen in love with the game.
When HQ Trivia goes live during weekdays at 3 p.m. Eastern time, marketing professionals across the country gather in groups around someone's smartphone, shouting answers to trivia questions on a range of topics, from science to sports to pop culture. And when it airs after work at 9 p.m. Eastern time, they're playing it again. All hope to win part of a jackpot that hundreds of thousands of people are competing for in real time. It's gotten to the point where creatives consider delaying meetings to continue playing the games with their colleagues.
"It spread like a virus," said Brian Ritchie, executive creative director at space150, adding that nearly everyone at the digital agency's New York, Minneapolis and Los Angeles offices play the game, either alone or with a team.
"We've been on some conference calls where everyone is, like, 'Oh no, HQ is about to start,' and we're all secretly hoping that maybe the call will be pushed so we can still play," he said. "There might be some people who still play during conference calls, but I can't confirm that."
"It's an endorphin rush," said Hussain Ismail, vp at VaynerMedia, who has won the game three times so far, which he believes is the most of any of the 500 people in VaynerMedia's New York offices — all of whom, he thinks, play the game.
But since each live game only takes around 15 minutes, agencies see it as a great team-building exercise, rather than a distraction. Brian Moore, account strategy resident at VaynerMedia, has HQ Trivia time blocked off on his Google calendar as "Team Bonding." He said VaynerMedia leadership encourages everyone getting together and taking a break to play. Moore added that his boss participates when he can.
"You can always justify playing it for 10 minutes," said Krahling.
At R/GA, a Slack channel exists specifically for HQ Trivia. "It's definitely unified our team because we are asking everyone around us if they play," said Nancy Nystrom, art director at R/GA. "If not, then we ask them to sign up with our code so we get extra lives."
Like any other game show, not everyone is a winner. On weekdays, the app attracts at least 150,000 people vying for $1,000, and on weekends, that grows to 200,000 people vying for an $8,000 pot, according to Krahling. Even Ismail, with his three wins, has only won $24.03. To win, a person has to answer all 12 questions correctly, and winners automatically get bragging rights. "Even though you don't win that much money," said Krahling, "it's worth it to say you won HQ." She admits that no one at Day One Agency has won any money yet.
The buzz around HQ Trivia hasn't died down, even after CEO Rus Yusupov attempted to stop The Daily Beast from running a profile of the app's popular host Scott Rogowsky last week. At the time of publication, it sits at No. 13 on the top free game apps in the Apple App Store, above hits like Clash of Clans, Candy Crush Saga and Super Mario Run.
In fact, The Daily Beast article covers how Toronto-based digital agency Eighty-Eight first heard about the app. Since then, the game has become an office ritual, and the agency sets an alarm daily at 3 p.m. Eastern time to play. "It's a serendipitous, fun thing that fell into our laps and now has become a great way for the team to bond," said Erin Bury, managing director at Eighty-Eight.
Bury, who likens the game to the TV show "Who Wants to Be a Millionaire," said the 9 p.m. game has also led the agency to communicate after work hours, with employees asking one another whether they are playing and what their answers are, although nobody has won yet.
Krahling, who said she was the first to introduce the game to her office, believes the app, with its colorful motion graphics and live host, is so addictive because everything happens in real time and on mobile. It's no surprise to her that it's the brainchild of the co-founders of the now-defunct video-sharing app Vine. Many have described HQ Trivia as "the future of TV."
"It's the next wave of the live video phenomenon," said Krahling. "I do think this speaks to a shift in live where now things are real time and gamified. It's so easy to participate and be a part of something. That's what people look for now on their mobile devices."
Although there's always a chance the app's popularity can peter out like what happened with Pokemon Go, some agencies are already looking to apply the concept to future projects. As Ritchie put it: "Is there a way to conceptualize content in a way where people go to something at a certain time every day and strategically tie it to a brand?"
Lead image courtesy of Day One Agency
https://digiday.com/?p=265571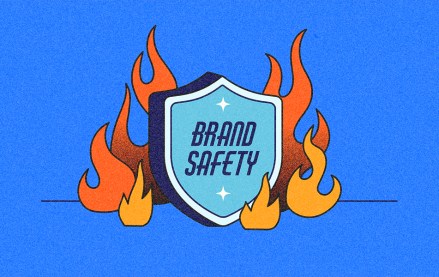 November 28, 2023 • 6 min read
"Major brands' search ads can appear on piracy, pornographic and sanctioned websites," research claims.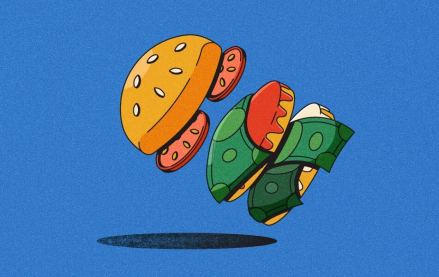 November 28, 2023 • 6 min read
As more influencers look to get into food content creation, brand opportunities are following.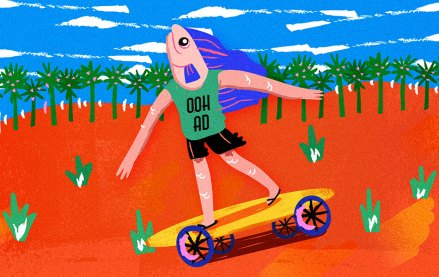 November 28, 2023 • 7 min read
As major marketers like Maybelline experiment with faux OOH, more marketers are open to the idea.