How SoFi is personalizing its mobile experience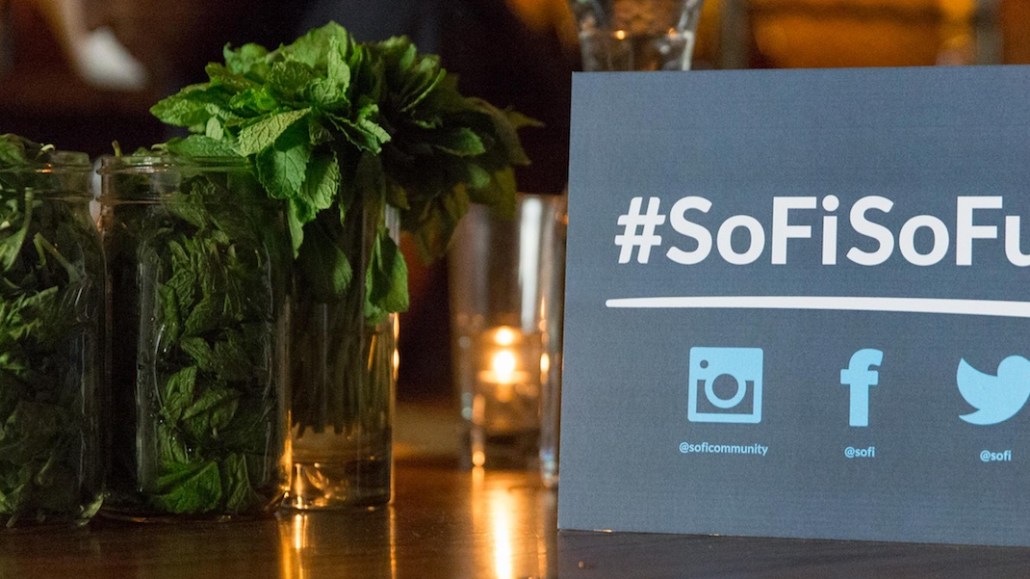 SoFi is personalizing its digital customer experience by fusing event planning, career services and personal finance insights inside its mobile app.
SoFi is joining a group of financial institutions that are letting customers aggregate accounts to get a full financial picture — even if they're not with the same institution, with recent examples including Citi and HSBC.
Advice, the company's digital financial insights and advice tool, will roll out later this year, along with the SoFi Money mobile banking services. Through the bundle of product offerings, the company is turning its app into a full-stack financial control center. The objective is to meet the needs of millennial SoFi customers who prefer to organize multiple aspects of their lives digitally, including having an overview of their financial situation at their fingertips.
SoFi is building out its app to become more of a personalized financial hub beyond a tool to check loan or investment accounts. It will soon roll out capabilities to book offline career coaching appointments and access automated financial advice based on insights from all financial accounts. Customers can currently reach out to other customers who attended the same events and book calls with financial planners through the app.