In February, a year after Alessandro Michele was appointed Gucci's creative director, its new line of bags was paraded down a Milan runway for the AW 2016 show — but only after having been completely vandalized. Michele had enlisted the talents of graffiti artist GucciGhost (Trouble Andrew) who had made himself famous by spray-painting the Gucci logo onto trash cans and walls in New York.
The confluence of the streets and couture has reached a zenith: After years as a subculture, streetwear has jumped the curb and hit the mainstream by way of runways and full-fledged lifestyle brands. That's why once-hardcore skater brand Stussy can be found at Urban Outfitters and Vetements can sell $300 t-shirts. It's why Gosha Rubchinskiy can take his counterculture streetstyle onto runways without anybody batting an eye.
Social media has been a great enabler. At its roots, sneaker culture and streetwear was about the "quest," said Mona Elsayed, senior strategist at Redscout. Before the internet, fans would look for a limited edition shoe, physically track it down, go to stores, wait in line. "Wearing [the shoes] wasn't just proof that you did your homework, it was evidence that you physically hustled to the right place at the right time," said Elsayed.
Tim Nolan, ecd at Huge and former writer for Hypebeast said that there used to only be two ways to "get" streetwear: live in a metropolis and see people wearing it, or via print publications that were often one or two months out of sync. The rise of streetwear media on the web and social media changed all that. So today, you don't need the hustle — and you can get the cred with a few clicks. Yeezy's kicks are available on eBay hours after the latest drop, and Twitter and social media have made that previously underground information anything but.
The extreme nicheness that characterized sneaker culture, a once important part of streetwear, is gone. Instagram and Tumblr have been been gigantic megaphones. KITH founder Ronnie Fieg's Instagram feed, for example, features tons of teases and information about forthcoming apparel. Paolo Cimarra (@Dedicated2idiocy) is providing access into the previously closed London Supreme community. Which means average consumers without the time or the old school passion know just as much about the brands and the community.
Racks Hogan, a musician, streetwear influencer and the man behind The Stylish Stoner — an Instagram feed with 29,000 followers — was into streetwear before it became mainstream. He sees social media as a gift and curse. For him, it's been a way to parlay his influence in a new medium. But it's also allowed for streetwear to become oversaturated, no longer the underground culture it once was.
But what the Internet taketh away in exclusivity, it giveth back in hype.
Any sneaker release can now extend far beyond the neighborhood of its drop. As its very name suggests, Hypebeast was founded on the idea of simultaneously embracing and making fun of the "hype" that surround big drops. And the end result is that if a certain brand has a limited release in Tokyo, someone in America — even in middle America — will get to know about it and try to get their hands on it. Nolan said that brands capitalize on this in two ways: they'll keep scarcity with limited runs, but keep the firehose flowing — drops are common and regular and talked about constantly. "No one is using the unnecessary baggage that fashion brands have had for years," he said. "Today's streetwear brands just need social and the power of word of mouth.
"Fashion is cyclical," said Neda Whitney, group account director at R/GA. "We were already at this place of mixing high and low and making low high. But streetstyle, skateboard culture and celebrities spoke to the new millennial customer who was less tied to the norms of fashion and culture." Streetwear brands are also suited to the current boom in comfortable clothing and the rise of athleisure. A 2015 streetwear market report by WeConnectFashion valued streetwear at $75 billion in 2014 and half the size of the market for sportswear — $150 billion.
For the diehard, of course, the mainstreaming of streetstyle is a bummer. On Hypebeast, Bobby Hundreds wrote that it's "all over," and he misses the discovery, the scavenger hunt nature of it. "If you're into streetwear today, it's because everyone else is into it," he said.
Hogan puts it more directly: "Social media helps people who are curious about streetwear, but have no knowledge, not look dumb."
https://digiday.com/?p=176328
December 8, 2023 • 3 min read
For Atlas Creative, expanding into Roblox is not solely a play to scale up. The company believes there are concrete benefits that will come with having a hand in multiple metaverse platforms.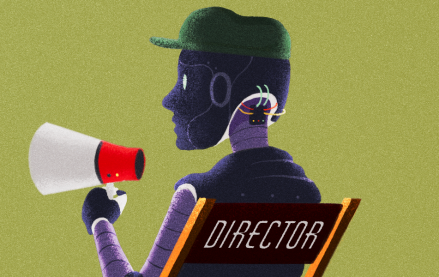 December 8, 2023 • 5 min read
Since ChatGPT became a breakout hit, the names of numerous AI companies and products have entered the cultural vernacular.
December 8, 2023 • 4 min read
Even as linear TV ad spend declines, 23andMe is reinvesting in the channel to boost brand awareness.