Snapchat AR creators to marketers: 'Keep it simple'
November 21, 2019 • 4 min read
•
•
As augmented reality evolves and becomes more popular, it has become a central part of how people use certain platforms. On average, more than 70% of Snapchat's 210 million daily active users play with or view Lenses every day and average daily active users interact with AR nearly 30 times per day.
But augmented reality is also a fast-moving space. Whitney Fishman, head of innovation and consumer technology at Wavemaker, likened Snapchat's approach to AR to the quick-service restaurant concept: "Always launching a new product and always giving you a reason to come back so you always maintain your presence on the platform, no matter what is available," Fishman said.
Marketers who want to do more ads employing AR need to first familiarize themselves with what it is and what it can do. That seems to be the case for the AR influencers Digiday spoke to, all of whom said they've seen a dramatic uptick in the number of brands who want to work with them in just the past six months.
"Over time, it's gotten a bit easier because I'm not having to explain what it is," said Brielle Garcia, an AR creator who has worked with musicians like The Chainsmokers and Panic! at the Disco. "I don't have to make comparisons to the dancing hot dog anymore."
Here's what Garcia and other AR influencers had to say about working with marketers.
Working with an AR creator is a hands-on process. Clay Weishaar, an AR creator who has worked with companies like Universal, the CW and Puma, said it can take at least three weeks to develop, from concepting on paper to doing prototypes. After testing and putting a media buy behind the work, the AR approval process can take as many as 15 days on Instagram, while it's generally quicker on Snapchat.
The most successful and most effective AR Lenses or filters are often the simplest. "Keep it simple, fun and magical," said Frank Shi, co-founder of Paper Triangles, a digital agency that specializes in AR and VR and has worked with companies like Kohl's, Ralph Lauren and Pandora Jewelry. "People don't love complex stuff."
Fishman said she has found that the best AR ads are the ones that deliver experiences and offer utility. She used Ikea's AR-powered ad as an example. "Instead of doing measurements of your room to figure out if you can fit that couch and you hating your life, it helps you do that. It delivers on need."
Weishaar said that he has found that filters that cover a person's face entirely "get zero engagement" and that AR Lenses with heavy branding are doomed to fail. "Just plastering the logo doesn't work. People don't want logos on their face; they want it personalized. They want the AR experience but to be brought to them by a brand they identify with. That's a pretty significant challenge for the brand."
Letting creators take the lead when it comes to developing creative is also key. "I think my advice to marketers would be to have an open mind about the initial idea you have," Garcia said. "It can be expanded on. Listen to creators who have been leading the way on this. They might have ideas for how to better engage the end-user."
The rates for working with these AR specialists varies, too. Of those we spoke to, they said they generally charge $10,000 per lens, but that rates vary depending on each project.
Looking ahead, Weishaar said marketers will see a new type of influencer emerge who combines video and AR skills, primarily because content that combines both video and AR perform better on platforms like Snapchat.
"I'm working with some crazy YouTube people who want to get into the space and don't know how to use Lenses, but you're starting to see this hybrid skill set gain traction," he said.
Creating Lenses isn't something limited to Snapchat's Official Lens Creators; it's something that's open to anyone and Weishaar said that, especially among younger consumers, Lenses have "become a new language."
Snapchat says more than 600,000 AR Lenses has been created using its free Lens Studio software and more than 15% of Snaps sent every day with Lenses are made by Snapchatters using that software.
"It's really how Gen Z and younger are going to communicate with each other — through the camera everyone has on their phones and they all want their own unique identity, and AR lets them do that," Weishaar said.
Snapchat's new Spectacles 3 are one step closer to making it even easier for people to communicate via AR. The digital video glasses cost $380 and allow wearers to capture 3-D video that you can later apply AR to. They don't yet show AR when you wear them, but Snapchat has said that it hopes to offer that eventually.
https://digiday.com/?p=353404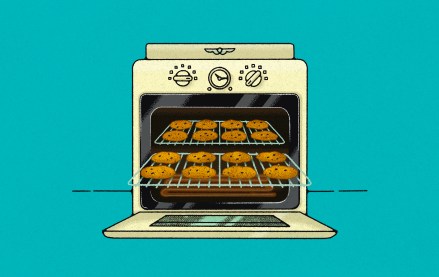 December 11, 2023 • 1 min read
Digiday Programmatic Marketing Summit attendees speak out on why they rate the overall industry's post-cookie readiness so low and what it'll take to raise it.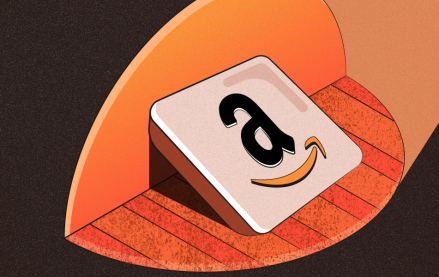 December 11, 2023 • 4 min read
Retail advertising is poised to have its moment, and brands and retailers are upping their marketing spend on Amazon and making the channel a more important part of their holiday plans this year.
December 8, 2023 • 3 min read
For Atlas Creative, expanding into Roblox is not solely a play to scale up. The company believes there are concrete benefits that will come with having a hand in multiple metaverse platforms.