'I left and I shut up': Why women in advertising won't speak publicly about harassment
November 15, 2017 • 10 min read
•
•
In 2012, Mary (not her real name), a female holding a director-level position in a big ad agency, had a senior male colleague harass her. It began with rude comments, then turned into a systematic series of sexual innuendo and mocking of her appearance and work.
Mary complained to human resources. Following an investigation that included three other women describing on the record similar situations with this person, the female exec was told point-blank that she had to make a choice: Take it to court, or settle and sign a nondisclosure agreement. She took the settlement, signed an NDA and left the company. 
"My options were limited. And I had to focus on myself. I couldn't be in that environment. HR wasn't going to look out for me. My goal had to be having financial security and not firebombing my career," she said. "So I left, and I shut up. It's really complicated to be on the victim side of that. I think of myself as a hyper-empowered woman, but I signed an NDA and brushed it all under the carpet."
In conversations with over a dozen women in the advertising industry — all who allege sexual harassment — a pattern has emerged. While there may be plenty of Harvey Weinsteins and Louis C.K.s here, just as in other industries, certain forces not only make harassment likely inside agencies but also keep known harassers in their jobs — and to some extent, protect them. To date, no high-level executives at ad agencies have been swept up in allegations of harassment in the wake of the greater focus on the issue. Yet, in speaking to women in the industry, that's not an indication that serious issues have not festered at agencies.
Digiday couldn't get any women it spoke to to go on the record about their experiences. Several cited a fear of lawsuits or recrimination. Some said little good would come out of going public with their specific experiences.
Power imbalances
"I've seen it from all sides," said one female agency executive based on the West Coast. "One when I was at the Effie Awards wearing a dress with a low-cut [V-neck]. A global C-suiter at another agency told me this was a 'boner garage.' I brushed it off because to be honest, I'd never heard the phrase."
But the worst for this executive was in Cannes a few years ago, having dinner, when a client who had always been very "handsy" started touching her and making suggestive comments. She told him to "stop being such a bitch." Two days later, her boss called her in and told her she needed to apologize to the client.   
Power imbalances in the agency world contribute, women say, to a higher level of tolerance for harassment. Agencies are "subservient," one woman said. "There's a top-to-bottom imbalance of power in every capacity."
"I hate to say this, but I've always thought, in my role, being a woman has been helpful to me in that I've always been submissive and subservient to my male boss," said one communications executive. "He's never done anything wrong, but I go and get him a drink at events. It ingratiates me. It doesn't make me feel less than him. But the sick part is, it helps me look good, helps him feel good, and I bet a man in my position wouldn't do it."
Some of that comes from clients. Agencies are told they're agents of their clients. Women are often in public relations, communications or account services roles where "keeping the client happy" is the No. 1 goal. Harassment continues not because it's somehow mandated by or has the OK from people at the top, but because perpetrators often feel like they can't be punished because they're in a position of power.
And in situations that end up as he-said-she-saids, time and time again, bosses and higher-ups will privately support women doing the reporting but publicly chastise them. When the West Coast agency executive apologized to her client, she said in some roundabout way that she "felt embarrassed" for calling him a bitch. "He laughed it off, said it was no big deal," she said. "But it was because he'd felt ashamed and insulted enough to tell on me."
"It was the tequila talking"
Agencies, because of business reasons, are often obsessed with being a fun place to work. Happy hours abound. Drinking in the office is common. There are multiple awards shows. Simply, the existence of Cannes doesn't help; a couple was photographed having sex on the red carpet at the festival. "God, who are we? Where does this happen?" said the West Coast executive.
One New York female exec doesn't think it's necessarily a culture of harassment, but a culture that makes harassment more likely to happen. "When people are partying, it's a lot. People are drunk. It creates murkiness," she said. "Sometimes, it results in relationships, which is great. But there are too many times where I have felt the pressure to just go along with it."
One top male agency executive, when asked if this culture promotes harassment, responded via text message with a video of a Cannes beach party hosted by a production company, featuring a dance floor filled with gyrating couples. "Does this answer your question?" he wrote.
The point isn't that this industry likes to party: It's that easy access to what one female employee described as sexual lubricants makes it more likely for harassment to occur — and be explained away by alcohol. "I'm sitting in a glass-walled, closed office right now, and I can see three open bottles of wine on someone's desk," said one executive on the phone. "Drinking is expected. And when something bad happens because we're in a place where we were drinking, it's explained away by, 'Oh, it was the tequila talking.'"
Travel is also common, especially in client-facing roles. Two different women recounted instances of being "walked" to their hotel rooms by colleagues as a pretext for trying to have sex. One woman said she was once asked to stop by her boss's hotel room for a work meeting when they were on the road. He answered the door wearing only a bathrobe.
A tolerance for assholes
For one recent entrant to the agency industry, the thing she finds most different compared with other industries, even media, is an aggressiveness mostly driven by male colleagues. "The guy who talks over me, tells me my ideas are stupid. A lot of that comes from men, and that's deflating," this woman said. She added that it can be unconscious labeling. Women are judged for what they wear, while men are rewarded for "swashbuckling" into a new business pitch.
At Interpublic Group, a planned sexual harassment training series scheduled for later in the year is now happening, starting last week, an effect of the Weinstein scandal and the others that have followed.
Heide Gardner, the svp and chief diversity and inclusion officer at Interpublic Group, said she finds it "interesting" that "most of the women who've come forward publicly have been in creative industries: TV, film, animation." Gardner said creative industries "might be more on guard."
Another female New York executive puts it less politely: "I have tolerated many digs from creatives, where unconscious and conscious asshole-ness is constant. They're brands of their own. We're a business that loves to pat ourselves on the back. He sneezes and it's gold! These people have cults of personality that makes them entitled."
Digiday asked holding companies if they've changed or updated any policies after the Weinstein allegations. At WPP, a spokesperson said its policies are clearly laid out in its sustainability report from 2016, and the company gets awareness training and mandatory ethics and bias training. At IPG and Omnicom, internal notes went out from CEOs Michael Roth and John Wren, respectively, reminding employees of their zero-tolerance policies. At Dentsu Aegis, "We committed to rolling out new sexual harassment prevention training for employees. While we took this decision before some of the recent headlines, clearly they underscore the importance of programs like these for all companies and industries," said a spokeswoman. It wasn't clear to any company if there has been an uptick in officially reporting harassment cases in the last month or two.
The recent entrant to the industry notes that it's not just "creatives"; it's just tolerated harassment, sexual or otherwise, or aggressiveness that is rewarded as a modus operandi. "I knew someone who loved to show women pictures of other women over lunch. He'd buy people lunch without asking. He'd leave Hershey's kisses on women's desk without being asked," she said. "People feel with sexual harassment something egregious has to happen for it to be talked about."
Almost everyone Digiday spoke to for this story brought up the Gustavo Martinez case as one reason they won't put their names to their experiences. In March 2016, Erin Johnson, JWT chief communications officer, sued Martinez for allegedly spewing racist and sexist remarks. WPP backed Martinez, JWT hired a crisis firm, and Martinez resigned. More recently, however, it was reported that Martinez is still at a WPP company overseas leading operations. It caused a firestorm, with a survey put out by the 3% Conference leading from that that found widespread instances of harassment in the industry. Yet WPP hasn't settled, and the suit continues.
For women in the industry, regardless of the suit's outcome, it's a totem pole of why they never want to go on the record. "It's been so public," said one woman. For another, "it's been a huge disservice to this industry. Even if you have a lawyer and financial means to fight, you can't win."
"This is a transient industry, and there's a culture of dipping in and out," said a female New York executive. That means "creepy people" get to quickly move on without too many questions if something untoward comes up, but it also means women never know who they'll meet in the future. At the same time, said this exec: "It's personal. The silver lining to this is that women — and men — know who the creeps are. And there are people who have been fired who end up having a hard time landing anywhere else."
And that's why the whisper network exists. Women warn each other; men warn younger women. There are "chaperones," men who make it a point to act as a "third body" in the room if there's a known harasser around. "We had a client who loved shots. My male boss told me: 'Take the shot, throw it over your shoulder, and leave,'" Mary said. "That way, I'm not a 'party pooper,' but I also have my people to rely on."
For Mary, she's also found other ways to cope. When she looks for jobs, she checks how many women are in leadership positions across the board at a company. If there are enough to "make a difference," then she considers the company or the opportunity. "I learned a lot. It's complicated to be a victim. But I've heard too much and been through too much."
https://digiday.com/?p=263563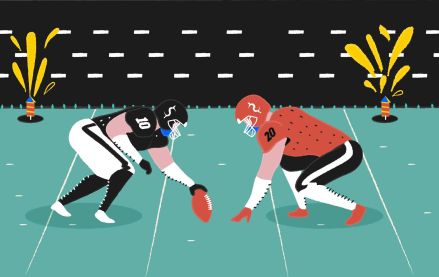 December 6, 2023 • 4 min read
In response to this challenge, the NFL's Detroit Lions have adopted a proactive strategy, introducing an extra channel for their local NFL broadcast. The objective is to broaden advertising opportunities, leverage direct-to-consumer distribution, and establish stronger connections with local fans, with the ultimate goal of increasing preseason viewership.
December 6, 2023 • 4 min read
It's been over a decade since the most recent entry in the wildly popular "Grand Theft Auto" series came out in September 2013, meaning anticipation for "GTA 6" has been building for years. Rockstar titled yesterday's trailer as "Trailer 1," making it clear that the company is poised to launch a massive marketing campaign in the lead-up to the game's 2025 release.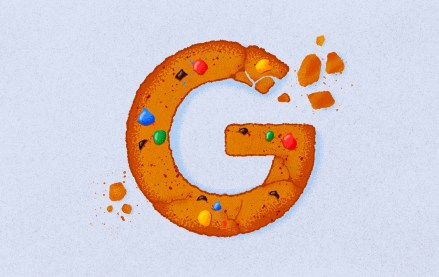 December 6, 2023 • 4 min read
A healthcare client that decided to scrap all conversion tags and cookies within weeks provides a case study for what will likely be a common experience in a year's time.