Chris Haines is director of strategy at Fluid, Inc., a design agency.
Ask any marketer today what sells, and they'll tell you "authenticity." Polished photography and professional ad campaigns are still the norm, but 62 percent of selfie-snapping millennials are reporting that they trust photos taken by other customers more than they trust photos taken by brands or retailers. It makes sense that seeing a real person you can relate to — as opposed to a celebrity or a model — using a product you're interested in would instill a higher level of trust and credibility.
As a result, many leading brands are seeing the value of the selfie and using it to their advantage. Using technology offered by startups like Olapic, Curalate, Bazaarvoice and ReadyPulse, these companies are able to take user-generated content way beyond the contests and regrams we've seen them used for in the past. In addition to finding and tagging brand-specific photos from Instagram, Pinterest and the like, these services can make brand's own Instagram account shoppable, or fully integrate UGC into product pages and branded galleries.
While this strategy is still in its infancy, the numbers are starting to emerge. According to Mark Friedman, president of e-commerce for Steve Madden, the percentage of visitors who engage with UGC collated by Olapic on stevemadden.com is relatively low, but the customers who do engage convert at two times the rate of those who don't.
Olapic has seen a 9 percent increase in conversion and a 7 percent increase in the average order per visit through its widget with apparel brands and as much as 12 percent with a big-box retailer. Although these tools do much of the work of finding and integrating this content, marketers themselves are left to do the hard work of curating images that speak to their brand message.
"It's better than not having it," says Friedman of brand-curated UGC. "But it's very labor intensive. Out of 1,000 hash-tagged photos per week, I can maybe use 100."
For preppy apparel brand Vineyard Vines, user-generated content has been baked into their DNA from their founding in 1999, when they featured customer photos in their print catalog. Unsurprisingly, UGC continues to be their best-performing content. According to director of marketing Meg Burns, Vineyard Vine's main challenge with UGC is balancing user engagement (clicking, browsing and sharing) with revenue goals; in other words: making sure customers hit the buy button.
"People prefer real content that is authentic and something they can relate to," says Burns, "but we have to balance our best-performing content with product diversity. For instance, if we post a user's photo of a puppy wearing a Vineyard Vines bowtie I can guarantee 40,000 likes, but we can do that only every few weeks because it doesn't accurately represent our product selection."
Steve Madden faces the same balancing act between customer engagement and brand-appropriate imagery.
"You look at an image and see one thing, we might see something else," explains Friedman. "Does it show the product? If it's a sandal, we'll generally make sure it's manicured appropriately. We tend to choose photos that look like something we would have shot ourselves."
Vineyard Vines agrees that maintaining the brand sometimes comes at the expense of customer engagement.
"It's awesome for them to tell our story rather than us having to do it ourselves," says Burns. "But sometimes when speaking to your social audience, you have to remember that it can provide a different experience than traditional advertising and you have to sacrifice something that's converting but not on brand."
If free pics from customers can really move product, it opens the question of whether brands should still invest in professional lifestyle photography shots and models and celebrities like Mr. Bieber. The short answer is probably yes, but not as much as they used to. Consumers are only getting more interested in engaging with brands by sharing their images, and it's a compelling way to showcase the lifestyle you've inspired, but a strong, cohesive brand point of view is still the most important thing.
Filtering interesting, on-brand user images into your existing strategy is a great way to balance the two, and it just might boost sales at the same time.
https://digiday.com/?p=110841
December 8, 2023 • 3 min read
For Atlas Creative, expanding into Roblox is not solely a play to scale up. The company believes there are concrete benefits that will come with having a hand in multiple metaverse platforms.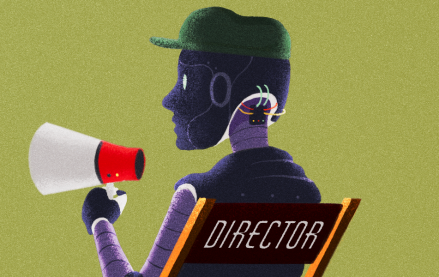 December 8, 2023 • 5 min read
Since ChatGPT became a breakout hit, the names of numerous AI companies and products have entered the cultural vernacular.
December 8, 2023 • 4 min read
Even as linear TV ad spend declines, 23andMe is reinvesting in the channel to boost brand awareness.