The Rundown: A new IPG-backed consultancy will help brands figure out gender equity
September 5, 2019 • 3 min read
•
•
It's often been said that agencies have the old shoemaker's son syndrome. They consult on business models for clients, while their own economics don't add up. They work on marketing even when they don't the best job marketing themselves. Gender equality seems to be next.
Today, a new independent cultural consulting firm, Have Her Back, from Caroline Dettman (former chief creative officer at Golin), Erin Gallagher (former executive director of marketing at Golin) and Pamela Culpepper (HR, talent and culture exec who has worked at Golin and Pepsi, among others) will help businesses avoid (hopefully) outrage, backlash and more. Have Her Back will work with companies to "advance equity for women while driving business outcomes," according to a release.
The firm, which IPG has a minority stake in, was born out of the Have Her Back initiative, which was a call to action for gender equity in creative agencies in March 2018. It's particularly jarring — and very agency — as it's not like the companies themselves aren't without the very issue this new consultancy aims to tackle.
"The cultural zeitgeist bringing diversity, inclusion, belonging and equity to the forefront for companies is an undeniable opportunity and not without its challenges," said Dettman, in a statement. "Companies are seeking experts in bringing authentic gender equity to bear – inside and out."
While cultural consultancies and PR firms certainly look to address issues like this — and have existed for decades — the Cartier Replica Watches current climate has changed how consumers think about companies and those companies are still playing catch up. There could easily come to be a cottage industry of professionals who are able to pitch a new niche, like say getting a company up to speed internally post-#MeToo, rather than telling those companies they can address any and all potential issues. — Kristina Monllos
Rise of the Amazon agency
Amazon advertising is growing, but its effects have some nuances that are yet to be felt. Even as ad agencies are going all-in on commerce, acquiring retail-oriented capabilities and in many cases, rebranding "shopper marketing" as commerce, a crop of specialized Amazon agencies are also cropping up. Some marketers I've spoken to say that they prefer to do their Amazon work with a completely different partner than the one that handles the rest of their media buying — it's just too different.
It's an interesting — and not unfamiliar — frenemy relationship for agencies. On one hand, Amazon is becoming more important, and they have to build up their capabilities to service clients. On the other hand, there's nothing Amazon would like more than to work with brands directly.
Plus, as we've reported before, Amazon is increasingly looking to go as self-service as possible, and would like to work more directly with brands, cutting agencies out in the process. The company has always made self-service a big part of its pitch, but its also growing its sales team, so it can meet marketers directly. Because Amazon is still largely considered lower funnel, brands are comfortable working with it directly.
The biggest change there also is Amazon's acquisition of Sizmek's ad server and Dynamic Creative Optimization business. Amazon — if it manages to maintain an expensive ad server infrastructure and keep building it — now has on its hands a pretty lucrative deal that will make brands even more interested in working with it directly. A new Forrester report points out that this is also a threat to ad platforms because it will let brands consolidate their own ad tech stacks in favor of Amazon's one-stop-shop. "Media and advertising agencies have a lot to gain with a third major ad giant in the ecosystem as marketers flock to Cartier Replica them for guidance and execution of ad campaigns through a new medium," writes Forrester analyst Collin Colburn. "Agencies should build a more cohesive offering around all retail media networks as the space grows, while simultaneously enabling clients to manage Amazon Advertising in-house, if they wish." — Shareen Pathak
https://digiday.com/?p=345274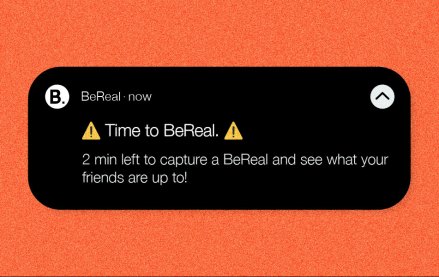 October 4, 2023 • 4 min read
•
•
BeReal launches its first global campaign, hoping to drum up buzz with users. Now, marketers are reconsidering the app.
October 4, 2023 • 7 min read
•
•
There are still those who believe that AR has a place in the marketing funnel, however big or small right now.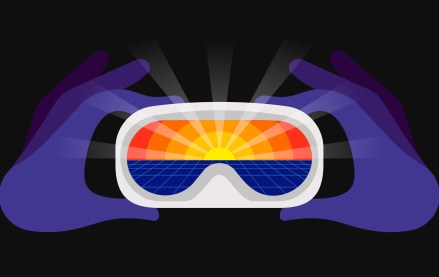 October 4, 2023 • 3 min read
•
•
With Pokémon Go revenues falling year-over-year, Niantic, its developer, is looking beyond its popular augmented reality game to generate profits.