This month Digiday will examine how the modern brand tackles the thorny issue of social media return on investment. It's no longer good enough for brands to guesstimate what's working and what's not in social. This is the third in a four-part series in which we highlight how major marketers are gauging their social efforts. The series is made possible through the sponsorship of RocketFuel, a provider of artificial intelligence-based advertising products. 
During a one-on-one interview with L'Oreal CMO Marc Speichert, he mentioned that the pace of change in the industry is what keeps him up at night. Social ROI, however, does not. In fact, L'Oreal feels it has social media all figured out from a branding perspective. For the remainder of the year and in 2013, L'Oreal will be focusing its efforts on figuring out ways of using social media to drive direct sales and will also be exploring the opportunities in mobile marketing.
What keeps you up at night?
For me, it's the pace of change and how quickly things are evolving. Everyday we hear in the news of major changes. For me, it's about how do you filter through all of this and how do you keep focused and know what the biggest opportunities are.
Has L'Oreal figured out social media yet?
What's interesting is social media is broad. So there's a media component, an e-commerce component and so on. So right now we are evaluating our media buys within Facebook and talking to Facebook to understand our ROI there. When it comes to the consideration phase, in the purchase process, we have figured out that this is the evaluation phase for consumers and that we need to help people go deeper and provide them information and insights into our brands and categories. The buy phase, I'll admit we have not cracked yet. There is an opportunity, I believe, to sell through Facebook. There is an opportunity to move consumers to product pages on e-commerce sites. Facebook as a springboard to product pages is something we've tested and seen some success with but are still figuring out. Another thing we have figured out is that advocacy for us is really huge. We have been reaching out to our salon partners and asking them to create Facebook pages and have got 5,000 salons on board. These pages not only drive people into the salons, but they also keep people up to date on our products that are available. It's been working well for us.
Does social media have a ROI problem?
Depends on how you look at it. ROI is defined differently in the various paths of purchase. ROI for ads trying to get followers is going to be different than the ROI for posts that drive people to the e-commerce site. There needs to be a fragmented look at ROI in social media because the KPIs are different depending on what you are doing on the various platforms.
Content has always been important, but how is this now changing with the onset of social media?
What's interesting is that there are a billion searches per quarter related to beauty, and this number goes up 20 percent each quarter. Based on what people are searching for, they want content. The majority (80 percent) of searches are more than five-word queries. People are getting specific. So they won't search for "eye make-up"; they'll search for "How do I make a smoky eye?" We want to educate and use social to emphasize and amplify. People are looking for this content. A lot of brands are realizing it and match content to the long tail. Our objective is to have the best content along that long tail.
Advice on balancing paid and owned media?
All should be integrated. Everything is connected, and you need to make sure you connect things on your end. We did a really interesting program for our dark-spot corrector product. We wanted to let people see the transformation in a matter of seconds. So we created this technology where you upload a picture of yourself and then see a simulation of how the product would work on you. We used a mix of paid and owned to build buzz around it. This way it's not just something we created that lives on a microsite, which no one knows about. Marketers need to avoid creating things in silos.
What are L'Oreal's digital priorities for the remainder of the year?
Mobile is a huge one for us. Specifically, a lot of search has gone mobile, and people are looking for stuff on their phones. We'll be focusing on how to make sure we are capitalizing on the people looking for stuff on mobile. So mobile is still in the experimentation phase, and we'll be prioritizing it over the next few months.
https://digiday.com/?p=22886
December 8, 2023 • 3 min read
For Atlas Creative, expanding into Roblox is not solely a play to scale up. The company believes there are concrete benefits that will come with having a hand in multiple metaverse platforms.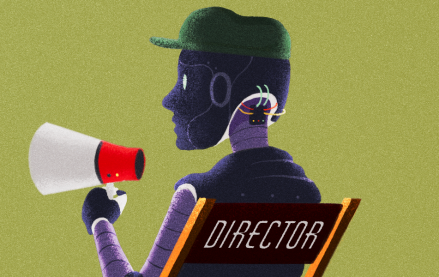 December 8, 2023 • 5 min read
Since ChatGPT became a breakout hit, the names of numerous AI companies and products have entered the cultural vernacular.
December 8, 2023 • 4 min read
Even as linear TV ad spend declines, 23andMe is reinvesting in the channel to boost brand awareness.