Roblox's ad network is gradually coming together on pace, with some growing pains
August 17, 2023 • 5 min read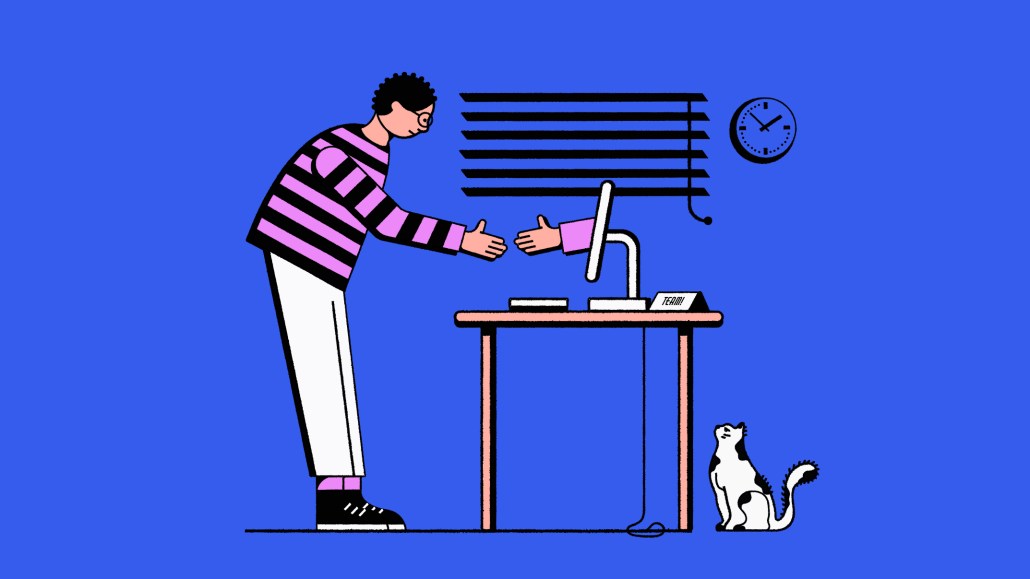 Ivy Liu
Last year, Roblox announced that it would roll out programmatic in-game ads by the end of 2023. Now, with just over four months left in the year, the metaverse platform is nearing the end of its self-imposed deadline.
Roblox has already brought on select brands such as Puma and the NFL for an ongoing beta test of its immersive ads, which come in the form of both in-game billboards and "Portals" that teleport users into branded experiences. To learn more about how Roblox's ad network is coming together so far, Digiday independently reached out to eight of the companies participating in the Roblox Partner Program.
Making all the right moves
Across the board, Partner Program members — which range in categories from marketing agencies to smaller Roblox-focused content studios — told Digiday that their involvement in the initiative has already sparked a rise (anecdotally) in clients' interest in their Roblox work.
"It establishes us as a trustworthy, go-to, pre-approved vendor that clients can trust," said Nic Hill, the chief technology officer of Sawhorse, a content studio participating in the program. "I think we were kind of that unofficially, before — but now we get a badge of honor."
Roblox did not formally pitch its initial roster of partners on the Partner Program, which now total eight, before the company began its formal push in June. Instead, most of the participating companies agreed to come onboard through more informal agreements — many of them negotiated with Ashley McCollum, Roblox's head of immersive media solutions.
As Roblox continues to scale up its advertising offering, the handshake agreements holding it together will likely have to give way to a more formalized pitching process — but participants' confidence in McCollum, who helped grow brands such as BuzzFeed's Tasty before joining Roblox in January 2023, has been a key factor in Roblox's ability to bring on the right early stakeholders.
"This is exactly the strategy that you would pursue to get from zero to one — basically, to will this into being," said Eric Seufert, a consultant, analyst and editor of Mobile Dev Memo, a digital publication covering the mobile advertising industry. "That's the only way, right? Because you need a couple of early adopters; you need to show you've got some nice logos attached. And the only way to do that is to tap relationships."
A direct line to Roblox
So far, participants in the Partner Program told Digiday that its greatest benefits have been relatively intangible: legitimization in the eyes of interested brands, added opportunities to educate clients on Roblox and a stronger connection with developers at Roblox. They did not point to tangible metrics of growth or provide specific numbers.
"The biggest perk, for us, is not any monetary incentives," said Marcus Holmström, CEO of The Gang, a studio in the Partner Program. "I would say the biggest perk is that we are actually getting a direct line, direct access to the Roblox people that are behind the entire program."
But when asked about the most concrete revenue stream created by the program — ad incentives, including ad credits based on an upfront media buy commitment and commissions for partners selling immersive Roblox ads directly to their clients — most participants had little to share.
When reached for comment on the ad credit program, a Roblox representative punted providing exact commission rates but told Digiday that they were "in line with the industry." Per the rep, the ad credits will carry different benefits for the different types of Partner Program participants — boosted reach for brands, discounts on various Roblox services for agencies — but that rates and commission fees will remain the same for all partners.
Partner Program members' reticence on the topic of ad incentives demonstrates some of the growing pains of Roblox's advertising push. CPM rates for Roblox ads are still fluctuating significantly, making it difficult for agencies to promise customers a certain rate. Most brands still approach Roblox as more of a brand loyalty play than a revenue-generating tool, making Roblox's undulating CPM rates less attractive than more up-front rate cards. As a result of all this, some participants in the Partner Program have chosen not to prioritize selling Roblox ads directly to their clients, although they are confident that rates will flatten out once more brands have a chance to advertise on the platform.
"I think consistency will come as they continue to onboard more games, as well," said Anthony Alexander, the global evp of sales at Playwire, another Partner Program member. "It's the whole adage of supply and demand. As supply goes up, demand is there — so I think these fluctuations of supply and demand are what is causing some of that irregularity."
More important than ever
Partner Program stakeholders also expressed some concerns about the relatively rapid speed of Roblox's advertising push. It took over a decade for Roblox to transform from a children's video game into a full-scale virtual world, giving users ample time to gradually adjust to the rise of branded experiences inside the platform. If Roblox turns on ads by flipping a switch, it risks turning off some of its 200 million monthly active users.
But Roblox might not have a choice in the matter. The company fell short of analysts' estimates during its Q2 2023 earnings call last week, leading Roblox's stock price to fall by over 20 percent before an eventual rebound. If Roblox wants to get back into investors' good graces, it is crucial for the platform to develop new revenue streams, including both in-game ads and eventually e-commerce.
"Roblox has been very open with us, and also with all of the existing and potential and possible future partners," said Matt Edelman, president and chief commercial officer of Super League, which became the eighth official member of the Partner Program on August 2. "This is a program they really envisioned as something good for their developer community and good for the platform — but also good for their partners."
https://digiday.com/?p=514907
September 25, 2023 • 5 min read
As esports winter sets in, the companies that are best insulated from the cold are the ones that designed their balance sheets for a years-long march to profitability — not the massive and rapid returns promised by some esports companies during the industry's initial wave of growth.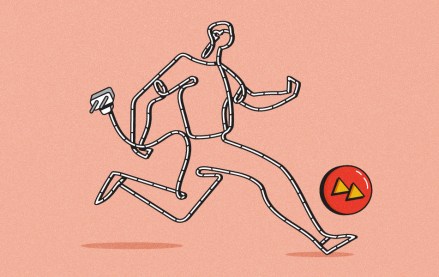 September 22, 2023 • 4 min read
Women's sports are having a moment. Brands, media companies and agencies are looking to get in on the action.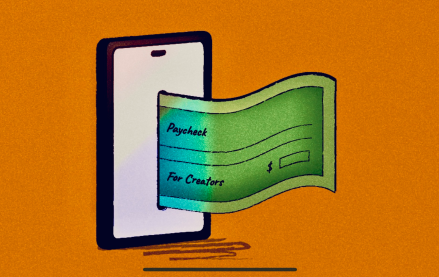 September 22, 2023 • 6 min read
The Hollywood strikes were supposed to be a game changer for many of them, but the situation hasn't quite lived up to the hype.