Risks of real-time marketing: KFC trolls crying kid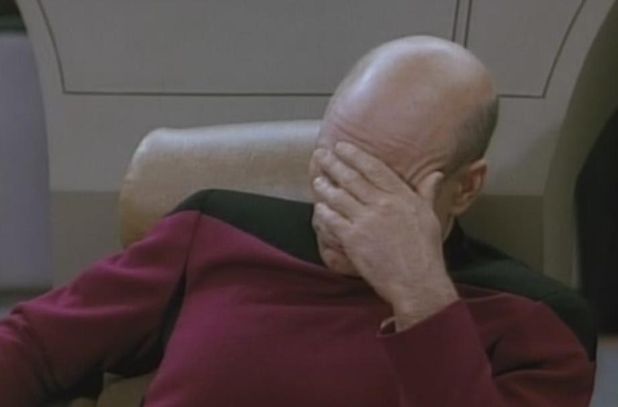 Any event that gathers a lot of attention is now an opportunity for brands to barge into the conversation. The NCAA men's basketball championships, aka March Madness, is no different.
For KFC, that's meant following the games and offering up pithy tweets on the action. Most times these have been rather benign, but this afternoon it saw an opportunity to act fast in the aftermath of Stanford's upset of Kansas. CBS showed an upset young Kansas fan crying in heartbreak. So naturally KFC saw a chance to sell some chicken to its nearly half million followers.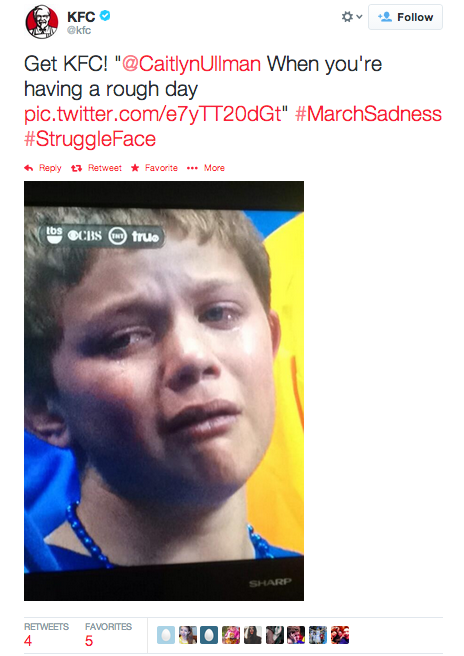 This wasn't the best move. KFC backtracked a few minutes later by removing the tweet. It skipped the apology route in favor of acting like it never happened. The CBS decision to show the upset child provoked plenty of backlash, as noted by USA Today's For the Win sports blog.
Give KFC credit. It acted quickly to realize making fun of a crying kid isn't the best look for a big brand and took down the tweet before it elicited much backlash.
https://digiday.com/?p=69148