Crowdfunding campaigns, once largely relegated to wacky Kickstarter ideas and personal projects, are becoming a viable funding tool for new direct-to-consumer brands
Indiegogo has watched product companies take off on its platform: In the past five years, watch brand MVMT raised nearly $300,000; a foldable bicycle called Mate raised over $22 million in two campaigns; Misfit, a Fitbit-like fitness tracker, raised $850,000.
Brand launches on crowdfunding platforms aren't new, but motives have changed. Startup founders see it as a way to jumpstart business without needing to raise venture capital money at the outset. If it can guarantee customer buy-ins off the bat, get orders fulfilled and use crowdfunding buzz to drive early marketing strategies with some awareness already built in, business will be more mature by the time a brand goes out to raise capital, if it ever does.
Some crowdfunded DTC brands have had different-looking runs than heavily VC-backed startups still in a raise-and-repeat holding pattern. MVMT sold to accessories group Movado last fall for $100 million, having never raised money beyond the $300,000 Indiegogo campaign. Misfit sold to Fossil for $260 million in 2015. DSTLD Denim raised $3.2 million from 1,700 customers in an equity crowdfunding round on top of $5 million in venture capital; the business has an IPO planned on AIM, London's junior stock exchange, for March.
"Our approach to funding is similar to our approach to the retail industry," said DSTLD co-founder Corey Epstein. "We're cutting out the middleman and going straight to the customer. We'd rather have 1,000 of our best customer have some skin in the game, than five guys in Silicon Valley who aren't customers."
Indiegogo is now focused on this part of its business. It sold its Generosity business, for charity organizations to raise money, to YouCaring, which was later acquired by GoFundMe. To draw in more budding brands as they tried to get off the ground, Indiegogo built an in-house agency for content creation (compelling videos are key to Indiegogo success) and coordination of fulfillment once money is put up. Indiegogo also carved out specific support for Chinese entrepreneurs, its second biggest market outside of the U.S., set up on the platform. All brands who launch on Indiegogo are opened up to international audiences: 50 percent of transactions are cross-border, according to the company.
"A primary goal of an Indiegogo campaign used to be getting VC money," said Indiegogo CEO David Mandelbrot. "Now, more companies are looking to forego outside investment, but still need proof of concept and early-cost funds." Mandelbrot said Indiegogo's network is comprised of more than 10 million potential customers who have already signed themselves up as "early adopters," meaning they're more likely to try new brands and products. Once a crowdfunding campaign is done, a brand can skip ahead to target more mass customers through channels like TV advertising.
There are risks involved. Customers willing to buy into a brand early are putting money into an unproven company, which increases scrutiny around product quality and customer service. Mandelbrot said that Indiegogo, since it's now focused on serving as a platform for launching consumer brands, is partnering with more third-party companies like the manufacturer Arrow Electronics to ensure all campaigns follow through with order fulfillment and shipment in a reasonable timeframe. It's also testing a "guaranteed shipping" policy for brands.
VC money for consumer products isn't drying up just yet, but the math hasn't yet been proven out that there's healthy return on big valuations. As the DTC category shape-shifts, expect more to come up with crowdfunding roots.
Even companies with deep pockets are testing the format to get new products in front of open-minded customers: Last year, Gillette tested a heated razor on Indiegogo, and Bose tested earbuds for sleep. The razor reached 492 percent of its crowdfunding goal, and Bose's Sleepbuds raised 900 percent of its goal. The Sleepbuds can now be bought on Amazon.
Neighborhood Goods leaves the nest
Neighborhood Goods, the plug-and-play retail space that wants to be the new mall for DTC brands, is making moves outside of its Plano, Texas launching pad. The company, which opened the doors to its first outpost in November, announced Thursday it expanded its seed funding round to include an $8.8 million investment led by Global Founders Capital. It's now raised a total of $14.5 million. The money will be used in part to launch the company's second location, set to open later this year in New York City.
Neighborhood Goods gives DTC brands a no-barrier-to-entry physical retail launch. Companies like Hims and Hers, Stadium Goods, Hook & Albert and Allswell are gathered in one space, feeding off of each other's foot traffic and getting on new customers' radar. It's a response to retail's disintermediation, and a counterpoint to the idea that customers are willing to make an endless number of separate shopping trips, whether that's to e-commerce sites or physical pop ups and stores, to find all the products they want to buy. There will be more of these (competitors as of now include Bulletin and Re:Store), and more Neighborhood Goods. Just follow the VC money and interest.
"Brands, ultimately, need to be where customers are. That's never changed. I think we've seen a big unbundling of products and brands, so if you want a certain products you have to go to one brand for one product," said Caitlin Strandberg, principal at Lerer Hippeau. "We'll see that curated together in one experience, with different brands coming together. New multi-brand retailers will help be where the consumer is.
Can you hear me now?
A new study by location marketing firm Uberall surveyed 300 marketers on interactive voice technology to see where they were investing their time and energy in the as-yet-to-take-off marketing tool. The survey found that:
48 percent think Alexa has the greatest potential for marketers, beating Google Assistant (29 percent) and Siri (17 percent).
35 percent are increasing voice budgets, but 38 percent haven't done anything with voice yet.
53 percent think better ROI data would convince marketers to invest more.
40 percent believe voice campaigns should be developed in-house, followed by creative/content agencies (28 percent).
Levi hires AI — wait, why?
Levi's has a lot on its plate. Last week, the brand officially announced it's taking itself public again, after delisting and going private in 1985. A focus of its IPO will be its direct business: Levi's has a massive wholesale distribution business through partners like Amazon (its biggest) and Nordstrom, but its own sales through e-commerce account for only 4 percent of sales, while its standalone Levi's stores account for 26 percent. It doesn't help that e-commerce sales growth slowed in 2018 over 2017, growing 18 percent year over year compared to 22 percent the year prior.
To better balance its business between direct and wholesale revenue, Levi's has brought on a chief strategy and AI officer, Katia Walsh, who's currently the chief global data and AI officer at Vodafone. With a lot of room to make up for online, why focus on AI?
"I'm a little confused they are creating a senior position for both strategy and AI," said Jonathan Treiber, CEO of offer-management firm RevTrax. "I'm biased against hiring a head of strategy because it implies everybody else isn't expected to be strategic, which isn't the case since every role within a retail brand needs to be empowered to drive strategy, while the role of the CEO is to drive top-down strategy. Even in a role that leads strategy for an org, having the role also cover AI initiatives is curious. The creation of the role is confusing and seems motivated by PR and desire to create perception it is investing in talent to help ensure the brand is navigating the current climate with an eye toward the future and innovation."
Levi's has shown interest in AI in the past, with an "Ask Indigo" chatbot guiding customers through a style and fit quiz as part of its e-commerce efforts. We'll have to see if such gimmicky tech impresses shareholders.
OH at the Digiday Media Buying Summit
Amazon DSP is becoming a force year over year. There are some limitations in that it is a little bit of a black box. The search intent data is powerful, as is everything you've given to Amazon. You know what I've read, watched, you know my credit card information, I think that's powerful to use on Amazon and off platform. We're starting to see that search retargeting data. It's going to become more and more important. But I never buy it in a silo, I complement it in other places I can do other formats. It complements a lot of our buys more today. — Amanda Betsfold, iCrossing
What we've covered
What's in a price: Retailers, to compete with Amazon's cutthroat pricing structures, are experimenting with dynamic pricing. While it can help them offer cheaper prices online for customers, the practice can quickly get dicy.
At Target, turn left: As WPP and Google's Waze figure out how to monetize the GPS app, the companies are eyeing retailers as potential clients. Picture it: You're driving along the highway, and an ad pops up from Target nudging you to come to the store you're about to drive by.
Inside agencies: Workers say they're dealing regularly with verbal harassment and office bullying, oftentimes from clients.
https://digiday.com/?p=323308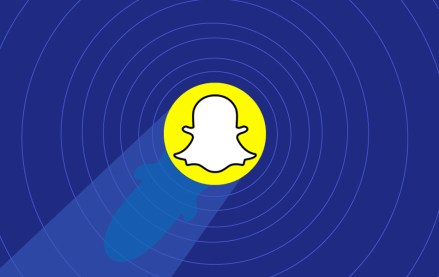 September 29, 2023 • 3 min read
•
•
"We are not diminishing the importance of AR," he said. "In fact, we are strategically reallocating resources to strengthen our endeavors in AR advertising and to elevate the fundamental AR experiences provided to Snapchat users."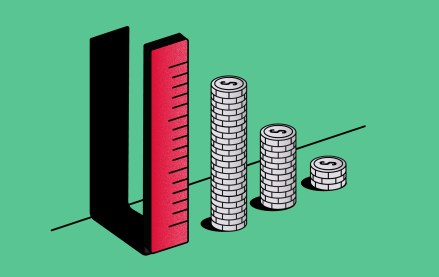 September 29, 2023 • 4 min read
•
•
In Q4 of this year, Activision Blizzard Media is launching in beta a new measurement tool dubbed the Attention Measurement Scorecard. The goal: to raise brands' and marketers' confidence in in-game advertising.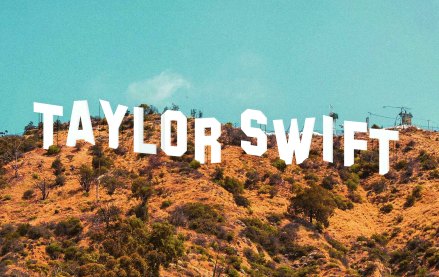 September 29, 2023 • 4 min read
•
•
The concert film will likely help build on cinema advertising's momentum after Barbenheimer.