Amazon ups its fights against fakes with Project Zero
March 1, 2019 • 10 min read
•
•
Not a Digiday+ member? You can get the Retail Briefing delivered to your inbox every Monday, Wednesday and Friday. Subscribe here.
Amazon's in the news this week for coming under fire for, and cracking down on, fakes.
On Wednesday, the Federal Trade Commission ordered that the Amazon seller Cure Encapsulates pay a $12.8 million fine for buying fake Amazon reviews for its dubious weight loss pills. It was the first time a successful settlement had been brought against a company for peddling fake reviews, though it's been a problem plaguing Amazon's marketplace for years.
Then, on Thursday, Amazon announced Project Zero, a new anti-counterfeit initiative that will put more power in the hands of brands to take down fake product listings on the site. Brands have to be approved by Amazon to join Project Zero (right now, it's still invite-only), and once they are, they can have at it, removing counterfeit product listings under their own brand name with Amazon approval. Previously, brands had to file a claim to Amazon and wait until Amazon cleared the complaint before a listing could be deleted, a process that could take days, weeks or months, depending on Amazon's response. In addition to increasing brand power, Project Zero will also roll out an automated protection system that searches product listings for imitated logos and trademarks, as well as a "product serialization" service that would let brands assign an Amazon serial code to products at the point of manufacturing, that would then be scanned for authentication in an Amazon warehouse before it's sold. Serialization will cost brands between 1 and 5 cents per unit.
Project Zero is the most aggressive action Amazon has taken against brand counterfeits, and if it's successful, the program could help win over brands that have been hesitant to sell on Amazon for fear of aligning itself with a slew of counterfeiters. Of Amazon's two problems dealing with fakes — reviews and products — products are certainly more pressing. Customers need to trust what they're buying is real.
But sellers on Amazon live and die by the reviews. Algorithms automatically favor product listings and sellers with the highest reviews, and some brands join Amazon just to rack up reviews, since that's where so many product searches begin. With so much riding on reviews, sellers have taken to aggressive measures. Some slip gift certificates into order shipments that promise a discount in exchange for a five-star review. Others have posted listing for review writers on Fiverr. Amazon has cracked down on both practices, but there's a much bigger gray area for what constitutes an unreliable review vs. a fake review, and how to monitor both.
"Products are a worse problem for Amazon, but it's an easier fix if there's real effort behind it," said Allen Adamson, the co-founder of Metaforce. "Fake reviews aren't nearly as pressing, but over time, trust erodes, and that's bad for Amazon when reviews are such a big part of what customers are there to look for."
Saoud Khalifa, CEO of Fakespot, a service that tracks online reviews and grades products for how "real" their endorsements are, said that Amazon responds to the data his company gives them. It will delete reviews Fakespot has flagged as clearly paid for or written by a bot, but it can take months, said Khalifa.
And unlike counterfeit products, rampant fake and unreliable reviews is a problem Amazon exacerbates itself. Brands that Amazon is counting through its accelerator program, for instance, get free access to Amazon Vine, a reviewer incentive program that identifies top reviews on Amazon and gives them free product in exchange for reviews. Other brands have to pay to participate in Amazon Vine.
Soliciting reviews in exchange for free product isn't setting the best example.
"Without its powerful review system, Amazon is just competing on price and delivery speed," said Adamson. "That's a slippery slope."
Everything but Old Navy
Old Navy is leaving the nest. During its fourth-quarter earnings on Thursday afternoon, Gap, Inc. announced that it would be splitting into two publicly traded companies. Old Navy is being split off into its own company, while the namesake Gap brand, Banana Republic, Intermix, Athleta and Hill City will trade separately. It doesn't yet have a name for the new company, but it's temporarily calling it "NewCo." The company said that the NewCo brands total $8.7 billion in sales. Old Navy's sales alone nearly total that, at $7.9 billion in revenue for 2018.
The split is a way for Old Navy not to be dragged down by Gap. For 2018, Old Navy sales were up 3 percent over the year prior, while Gap's were down 5 percent and Banana Republic's were up 1 percent. Like Madewell has boosted J.Crew, Old Navy's sales have stayed strong while Gap and Banana Republic have seen sales decline. Now it's time to set Old Navy free.
CEO Art Peck told investors on Thursday that the decision was due to a diversion in strategy between Old Navy and the rest of the portfolio. Old Navy, which essentially functions like a fast-fashion brand, is moving through inventory faster than the other brands. Its production schedule can't be bogged down by slower moving fashion companies.
"We're absolutely confident this is the right thing to do," said Peck. "I found myself in the process of allocating capital, increasingly negotiations that were the least bad solution, rather than optimizing for the two businesses. The least bad solution is not the way to win. This is about focus, and it will make the work a lot easier and faster as well. We had to decide between the needs for Old Navy and the needs for the rest of the brands. We were coming to different decisions for Old Navy."
According to Tiffany Hogan, senior analyst at Kantar Consulting, it's great news for Old Navy. For the Gap, it's sink or swim.
"This seems like potentially a last significant effort to help the brand find its place in a market where it has lost relevance," she wrote in an email. "If this reinvention effort does not work, it could likely spell the beginning of the end. An overhaul of the size it needs could cause a cash shortage if it doesn't succeed."
And to succeed, Hogan said, Gap needs to figure out a pricing strategy and a fashion point of view that's not so middle of the road. — Hilary Milnes
How AmazonFresh ads could help Amazon's grocery rivals
Amazon's ad business is supposed to promote its e-commerce business. But its latest ad product could give its competitors a boost.
Amazon has started letting food and CPG brands promote their AmazonFresh products with Sponsored Products ads running across Amazon's site and apps. The aim of the ads is for Amazon customers to click on them and purchase them through Amazon's online grocery delivery service (and to sign up for AmazonFresh if they're not already paying subscribers). However, given that the vast majority of grocery shopping is still done in brick-and-mortar stores, it's possible that the ads will help Walmart, Kroger, Target and others to empty their shelves.
"A lot of consumers enjoy doing their pre-shopping on Amazon. [The AmazonFresh ads] may make it easier for them to do some pre-shopping on Amazon as these CPG brands and the perishable brands are putting more effort into their Amazon strategy. But a lot of consumers are still going to be at work, looking at Amazon, reading about products, reading reviews and then stopping at Walmart, Target and Kroger on the way home and actually doing their transaction there," said Will Margaritis, svp of e-commerce at Dentsu Aegis Network.
Of course, Amazon has its own brick-and-mortar presence in Whole Foods. But its footprint of 497 stores in North America and the U.K. — plus the dozen Whole Foods Market 365 stores that will be converted to regular stores — is much smaller than its competitors'. Walmart has more than 5,000 stores in the U.S. and Puerto Rico; Kroger has 2,800 stores in the U.S.; and Target has 1,850 stores in the U.S.
And at the same time as Amazon is growing its grocery delivery business, so are its rivals. And those rivals are trying to build on their physical stores being their primary advantage over Amazon. While Amazon has been atop the online grocery market with AmazonFresh, analysts from Deutsche Bank projected Walmart to overtake Amazon by the end of 2018 as it added more grocery pick-up locations. Similarly Kroger — which in 2017 had the third-largest online grocery market share, per Deutsche Bank — is trying to build an Amazon-style flywheel between its traditional offline business and emerging online business.
Whether Walmart, Kroger and their ilk will be able to get ahead of Amazon's online grocery business before Amazon can outstrip their brick-and-mortar businesses, as it's done to so many other types of retailers, remains to be seen. But it's possible that Amazon may be inadvertently giving them a hand. – Tim Peterson
JCPenney has a pricing problem
Going into 2019, JCPenney already has a long to-do list.
The retailer reported during its fourth-quarter earnings on Thursday that it will close 18 more stores this year, as well as nine home and furniture stores. The store closures come as new CEO Jill Soltau, who joined JCPenney in October, is getting more settled into the role. JC Penney Treasurer Trent Kruse also cautioned that JC Penney could close more stores into 2020 and beyond.
JCPenney already announced in October that it will be exiting the home appliance business, but Soltau outlined how else the company plans to win back customers during the earnings call with investors. She said that the company's top priorities are strengthening its omnichannel capabilities, reduce inventory levels, and improve its women's apparel offerings. She also emphasized the need to establish a clearer pricing strategy.
"I would frankly say it might be a little bit confusing — and it might not be clear when you can get the best value at JCPenney," Soltau said.
She also announced three new hires, including Michelle Wlazlo, formerly Target's senior vice president of apparel and accessories merchandising, who will become JCPenney's executive vice president, chief merchant.
JCPenney did report slightly higher-than-expected revenue, bringing in $3.79 billion during the quarter. — Anna Hensel
This week in funding news
ThirdLove, a formidable, digital Victoria's Secret competitor selling lingerie online, raised $55 million this week, which it plans to use to add more sizing options and products.
Athletic apparel retailer Bandier raised $34 million in a round led by Eurazeo Brands. The money will be used to open more Bandier stores, increase e-commerce capabilities and acquire more customers. Bandier also announced its new CEO: Adrienne Lazarus, a former Intermix exec.
Mockingbird, a DTC baby brand, raised a $1.6 million seed funding round led by FirstMark Capital with the co-founders of fellow DTC brand Hubble Contacts. Mockingbird is founded by an ex-Harry's exec, and sells a $350 stroller as its hero product.
Worth reiterating: Rockets of Awesome received a $12.5 million investment from Foot Locker, solidifying Foot Locker as one of the more interesting retailers to watch right now.
What we've covered
The hunt: TJMaxx is benefitting from other retailers' bankruptcies.
The mini-shop: Rockets of Awesome is testing mini-shops inside of Foot Locker stores to learn more about retail.
Can you Venmo me? Venmo is working up its retail payments business, in order to be a destination for real transaction, rather than swapping around beer money.
https://digiday.com/?p=324249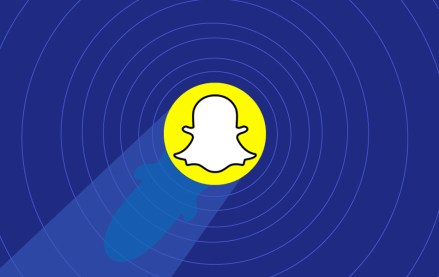 September 29, 2023 • 3 min read
•
•
"We are not diminishing the importance of AR," he said. "In fact, we are strategically reallocating resources to strengthen our endeavors in AR advertising and to elevate the fundamental AR experiences provided to Snapchat users."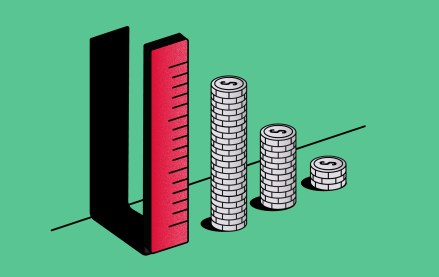 September 29, 2023 • 4 min read
•
•
In Q4 of this year, Activision Blizzard Media is launching in beta a new measurement tool dubbed the Attention Measurement Scorecard. The goal: to raise brands' and marketers' confidence in in-game advertising.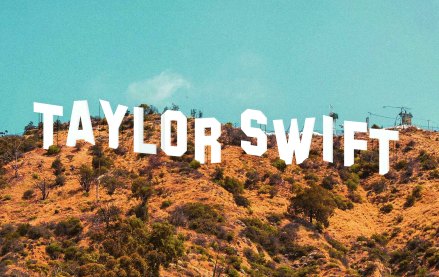 September 29, 2023 • 4 min read
•
•
The concert film will likely help build on cinema advertising's momentum after Barbenheimer.