When you hear people talk about Restoration Hardware, you'd be forgiven for thinking about $3,000 leather chairs and designer doorknobs. But art? As in real works of fine art, not mere mass-produced flotsam? Not so much.
The high-end furniture retailer is hoping to change that. CEO Gary Friedman has plans to expand the brand into a luxury lifestyle company that includes a new online platform, real-world gallery and fine art brand, RH Contemporary Art.
Launched this past November with the help of Huge, RH Contemporary Art comprises an online gallery and a 28,000 sq. ft. physical space in the splashy Chelsea neighborhood in New York City, the first of several galleries to open around the country. The site's backend will eventually serve as a central database for its physical galleries, providing inventory access to RH Contemporary Art gallery assistants across the country. But until that happens, the site will serve as the main place that people not in New York can find out more about the work.
"Users can evaluate artwork on RHContemporaryArt.com at scale, similar to how one would at a physical gallery," said RH Contemporary Art vp Holly Baxter. "Additionally, dedicated art specialists are available to assist viewers with building their private collections."
Make no mistake though — you won't be able to buy a Banksy from RH Contemporary Art. Instead, the brand is trying to develop a number of talented artists by offering two to three month residencies and have them create original pieces of work for the brand. The artists' works will range from several hundred dollars to pieces worth six figures, with the average price of a piece around $10,000.
While most of us can't afford dropping 10 large on a piece of art, those prices are a far cry from the $58.4 million Jeff Koons "Balloon Dog (Orange)" that sold last November at a Christie's auction. Plus, shoppers will get a chance to play patron and actually interact with their artist.
"Traditional galleries don't allow access to the artist," said Huge's managing director Alison Grippo. "You might meet the artist at the gallery show, but that's about it. We wanted a personal experience where artists can talk about their statements and who they are, and have a video, and let the consumer have a relationship with them."
Allowing potential buyers to play Medici and hear about the art directly from the artist through documentaries and content produced by RH Contemporary Art, sets the brand apart from other, more established online art sales competitors at the same price point, at least for now. But other art sales sites already have dedicated online followings: Saatchi Online, which started in 1985 as a gallery for Charles Saatchi to exhibit his collection to the public, now boasts more than 300,000 Facebook likes and and around 40,000 Twitter followers. Two months out, RH Contemporary Art doesn't have a social media presence and hasn't done any digital marketing for the site.
Still, it's no wonder that Restoration Hardware is attempting to build out its fine art offerings: the fine art market is on an upswing, and it's always nice to have something to hang over that pricey Restoration Hardware couch. International art sales totaled $64 billion in 2012, and contemporary art sales in the United Sates alone increased 8 percent in value and 1.5 percent in volume in the first three quarters of 2013 over the same period in 2012.
Even Costco has gotten in on the game. The big box warehouse chain began selling fine art in 2012 in the Home & Décor section of its website. In its first two weeks of operations, it sold two framed lithographs by Henri Matisse, one for $1,000 and the other for $800; a framed lithograph by Georges Braque for $1,400; a framed screen print by Andy Warhol for $1,450; and a framed textile-and-paint collage by Heather Robinson for $1,699.99, according to the New York Times.
And yet, online sales only accounts for around 10 percent of total art transactions, Saatchi Online CEO Sean Moriarty recently told ArtTactic. But those buyers are a bold lot, he added: There's a growing prevalence among art collectors to buy pieces after only seeing them as a JPEG. Which, one would assume, they probably wouldn't even do for a fancy leather chair.
https://digiday.com/?p=60023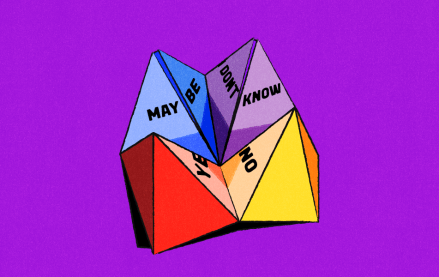 October 3, 2023 • 5 min read
•
•
Overall there's more due diligence from marketers when it comes to influencer marketing efforts now, according to marketers and agency execs, who say that there's been more rigor over the last year, and especially over the last six months.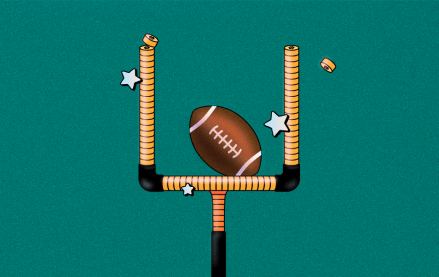 October 3, 2023 • 3 min read
•
•
The collaboration between the Los Angeles Rams and Snapchat goes back to 2020 as the Rams made became the first NFL team to conceive a Snapchat AR experience, affording fans the opportunity to virtually wear the team's recently unveiled uniform.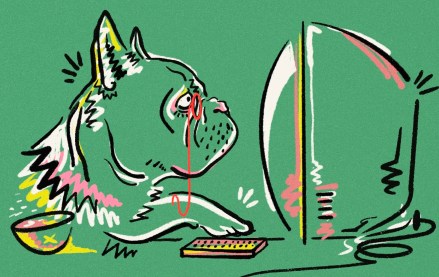 October 2, 2023 • 7 min read
•
•
When it comes to agencies, both of Meta's older sibling social media platforms may be past their primes.