Recruitment tool TikTok Resumes risks magnifying unconscious biases, execs warn
July 22, 2021 • 4 min read
Ivy Liu
TikTok Resumes could become a recruitment tool that inadvertently encourages discrimination, especially in the wake of companies like Target and Chipotle signing on to the new initiative, senior executives in technology, HR and social responsibility roles told Digiday.
The social media giant launched the pilot in July as an evolution of its growing career-related content. Through the #TikTokResumes hashtag and website, interested job seekers can browse listings from partner brands and upload video applications. The program is accepting video resumes for U.S. job openings until July 31.
While the internet has exploded with how-to guides for candidates to create the most effective TikTok job application, some commentators are reluctant to embrace a scheme they say could entrench biases.
"Age, race, gender discrimination, sexual or gender identity, national origin, are areas in which it would be easy to discriminate, either on purpose or subconsciously — although how would a candidate ever know why they weren't selected for an interview?" questioned Dagmar Ebaugh, global head of social media strategy and operations for Illinois-based environmental, corporate safety certification organisation, UL.
"To filter them out at the resume level seems like it would probably exclude a large group of qualified candidates," she added.
Companies using TikTok Resumes also stand to commit "a recruitment fail" by overlooking introverted talent, said a Warsaw-based product manager at a large tech firm, who agreed to speak candidly under anonymity.
"This approach excludes a lot of people for the worst reasons. A humble, introverted person who might otherwise have excellent skills will have a lot of issues making a TikTok," they said, adding that "incredible talent goes unnoticed" given the way social media has shaped communication.
Favoring extroverts and encouraging appearance-based discrimination are also two reasons Felicia Daniel, HR manager at employee engagement software company TINYpulse, has reservations over TikTok Resumes. She's concerned about platforms like TikTok Resumes further encouraging the practice of hiring those "who act and look like themselves" and echoes the point on introverts.
"I worry it will benefit the 'influencer' type. Someone who is sharing their lives publicly on social media is a much different person than someone who is a bit more private, including myself," Daniel added.
Yet she concedes there is value for candidates in conveying unique skills via video that will be crucial post-pandemic, like communication and emotional intelligence. TikTok didn't immediately respond to a request for comment.
Certainly, early TikTok Resumes adopters in the media and entertainment arenas are enthusiastic about assessing the increasingly important skill of social content creation, and as a new avenue for discovering untapped talent.
Influencer marketing agency Whalar has posted job opportunities on TikTok Resumes ranging from entry-level to senior roles. It hired its new associate director of creative and social strategy, Sierra Reed, after she posted this application.
"TikTok Resumes has exciting potential to be another way for us to discover incredible talent who might not see our roles through the more traditional channels," said Neil Waller, co-founder of Whalar, which has done work with brands like Vodafone and MAC, and has offices in Europe, the U.S. and Australia.
"For example, we've always relied on LinkedIn as a recruiting tool, but it's likely there is a pool of talent out there for some roles that [have] never used LinkedIn. So anything that opens you up to discovering a wider base of talent gets full support from me."
Likewise, Taryn Crouthers, COO and head of the TikTok Studio at content agency ATTN, is embracing the recruitment innovation she believes TikTok is leading.
"The resume and recruiting process has not evolved in a long time. I hope applicants, hiring managers and businesses are brave enough to try something new," said Crouthers.
Offering a space for those who want to try something new is where media agency Zenith's chief talent officer, Sandra Labonte, believes TikTok Resumes has a real edge. Labonte also dismissed concerns linking TikTok Resumes to increased bias and discrimination, pointing out that candidates could opt not to appear in their video and to use other visuals such as collateral from their previous experience.
Zenith has posted roles like e-commerce supervisor and financial analyst to the platform and will monitor the results alongside other recruitment channels, like events and outreach. "Candidates have an added opportunity to demonstrate a transferable skill set if, for example, they are pursuing an area they don't necessarily have experience in but are looking to get into. That can be harder to do in a static resume," Labonte added.
Meanwhile, candidates themselves are embracing the tool. Gigi Robinson, a 22-year-old, New York-based, body-image and chronic-illness influencer applied via TikTok Resumes last year for a content intern position at the platform itself. Defying the critics, she feels TikTok Resumes offers a win for accessibility.
"The video and audio elements can let individuals give more context than any cover letter or one-page resume could. People can share more about their journey, and those who need accommodations can share a backstory if they want to," said Robinson.
https://digiday.com/?p=420996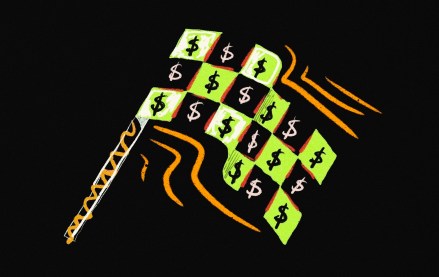 September 26, 2023 • 3 min read
With three Grand Prix races in the U.S. this year – Miami this past May, Austin in October and Las Vegas in November – the interest from U.S. marketers in Formula One has increased this year, according to agency executives, who say they expect that growth to continue next year.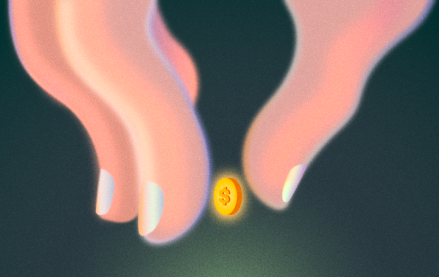 September 26, 2023 • 6 min read
A Digiday+ Research survey found that brands and retailers report using Facebook less over the last few years, all while the platform's value to their revenues and brands has increased.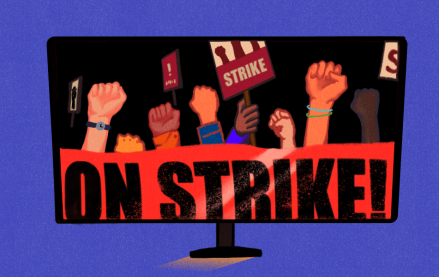 September 26, 2023 • 5 min read
The timeline for a return to business as usual – whatever that may mean now – is yet to be determined.