Mark Duffy has written the Copyranter blog for 11 years and is a freelancing copywriter with 25-plus years of experience. His hockey wrist shot is better than yours.
Summer's over; it's time to reflect. This has been the absolute worst year in advertising creativity I've ever seen. Yes, I said the same thing last year and the year before that and so on. It's the continuing deepening devolution of creative advertising.
The June Cannes winners were solidly mediocre lion crap; scam entries were up, originality was way down. "Cause" ads won a lot, which is a very nice industry development — as long as sales go up. If they don't — and with many of these efforts, they won't, believe me — brands will drop their newfound cuddly altruism faster than a sexist boss.
Yet still, for some reason, I scour the dirty internet seven days a week looking for … less shitty ads. Here are some of those from the last few months.
Donate Life—"The World's Biggest Asshole"
We'll start with one you've all seen. I don't like to include charity/nonprofit work in these round-ups, nor do I usually ever watch any video ad longer than 90 seconds (get a better editor), but this is just too good. Watch it again. Pick up all the little details: like how dirty the bottom of Coleman Sweeney's feet are in the ambulance. And the ad sells the hell out of organ donation — that cannot be questioned. Agency: The Martin Agency.
Science World: "Star Wars"
Vancouver's Science World (via its agency Rethink) has been producing very good TV and outdoor ads for many years now (See many of the outdoor executions here). This spot is one of its weaker concepts. But it still gets a chuckle and you learn something. What else can you ask for from an ad?
Freddo ice cream, Brazil
Freddo is a brand that's been around since 1969. This print campaign won some kind of Lion at Cannes. I've seen this idea before but not executed this well. Is it scam work, created just for the Lion? It's from Brazil, which along with Thailand and India, and the leading ad-scam countries in the world — so, probably. Agency: Y&R, São Paulo.
Old Spice—"Five Year Plan"
Compared to other 2016 Old Spice commercials, this one is tame, which is why I like it. It's a good, simple, funny, original joke which presents at least a whiff of a product benefit. Agency: Wieden + Kennedy, Portland.
Ascent Protein—"Burpee"
Workout/gym ads suck, pretty much. There's the Equinox "Commit To Something" (yeah, paying too much money every year) pretentious balderdash. Or the "no judgement zone" (everywhere is a judgement zone) strategy that about three or four chain gyms are/or have used recently.
If you're a moderately serious exerciser, this spot by TDA_Boulder should connect with you. It's of course just another "Just Do It" execution, but I like the execution. And like that Ascent is showing burpees, a great full body workout you can do without a rip-off gym. Screw you, gyms.
Method—"Meatball Golf"
This won't make any other ad critic's "best of" posts, but I don't care. It's a freakin' straight-up weird ad with no logic to it. I kind of like that, and it sells the product. Agency: (ugh) MUH-TAY-ZIK | HOF-FER
, San Francisco.
The next "least bad" post will be end of year. Until then, it's back to our regularly scheduled bile and vitriol!
https://digiday.com/?p=197278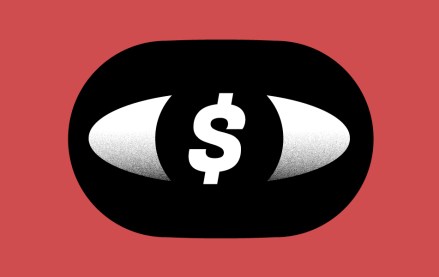 December 5, 2023 • 3 min read
The latest edition of the ANA's programmatic transparency report claims $22 billion can be saved by drastically cutting the ad tech bloat.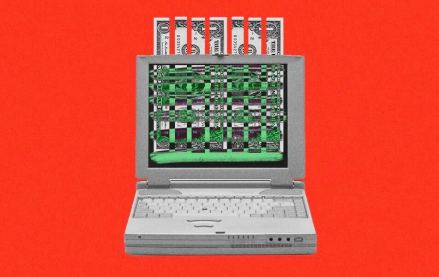 December 5, 2023 • 5 min read
Agency clients still see programmatic as an important part of their marketing budgets. But, overall, the uncertainty around programmatic could be causing them to lose confidence in online display ads as a marketing channel, and, as a result, agency clients are investing less in online display.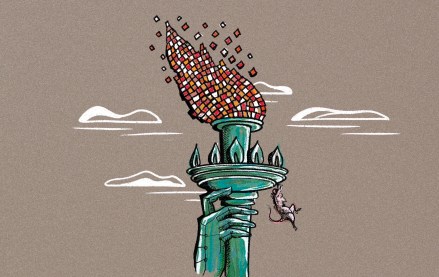 December 5, 2023 • 3 min read
There's a global AI race and different regulations in different countries might be slowing down – or speeding up – innovation. Here is a breakout of how regulations are being shaped on both sides of the Atlantic.