PepsiCo is a not just a soft drinks giant, it's awash in data. The information flows in from everywhere: grocery store cash registers, e-commerce portals, focus groups, ad surveys. But while collecting this data has become a matter of course, the challenge lies in making sense of it internally.
So PepsiCo's North American Beverages insights team has devised a system of apps, experiential activations and quizzes to make the reams and reams of data the company produces internally more digestible for its increasingly millennial teams.
PepsiCo has many insights teams — at least 20 across North American beverages, corporate, the Frito-Lay group and so on. Each team, comprising about 18 people, boasts a sophisticated market research function that uses focus groups, sales data and research to figure out who its customers are and what they want. This data is then sent to other groups within the company — marketing or product, for example — so they can use it to make better decisions.
This was not always the way. For years, PepsiCo's insights team had only one platform for translating consumer data for its marketing and product teams: PowerPoint decks. "It was very transactional," said Stefania Gvillo, vp consumer strategy and insights at PepsiCo's North American Beverages group, which handles Pepsi, Mountain Dew, Sierra Mist and scores of other drink brands. "We used to be seen as data providers."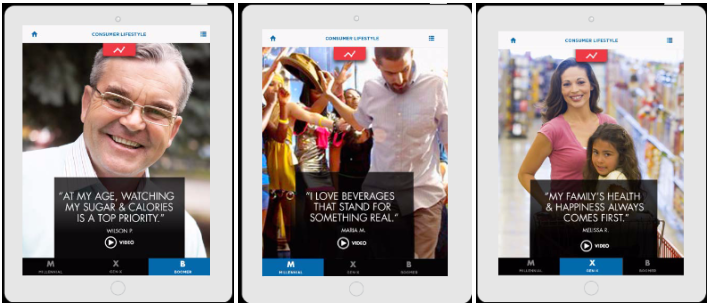 But Gvillo says it's about more than that: "We drive decisions that ultimately lead to sustainable growth, and everything we do impacts the bottom line."
So, for example, focus groups led by the insights team will decide whether the company pulls the trigger on specific commercials. Consistent customer surveys indicate which products are popular and which aren't. And, especially important for the PepsiCo brand in an increasingly health-conscious market, figuring out how consumer sentiment is trending will influence actual product R&D, such as the removal of aspartame from Diet Pepsi products, for example.
That's the kind of data that was usually communicated via "60-page decks, binders and spreadsheets," said Gvillo. "That's not very inspiring." Adding to the need to change how insights were delivered was another, more familiar addition to the workplace: millennials.
"Millennials are here; Gen Z is about to enter the workforce. They communicate and experience content in very different ways," said Gvillo. "They want digestible, quick and immersive."
The brand worked with design agency StickyDocs to create a new app, which would let the teams create and distribute custom-designed content and data to marketing, strategy and product teams. The app also lets other teams download content that the Insights team creates.
There are eight brand-specific "publications" that are customized for each brand across PepsiCo. Each brand publication is different, but each includes data on the current surveys, which reflect what consumer attitudes are about specific beverages, how brands are performing in the market and how ads might be performing, for example.
There are also games and quizzes that ask employees to answer questions on data and the products, what Gvillo said is an attempt to make the learning process more fun. Employees don't get into trouble if they don't know answers; it's just a way to keep them engaged with the data, she said. Gvillo added that she is also experimenting with data "experiences" and offline events "to engage people, and make it fun."
"The only way organizations have ever distributed insight is through email and a powerpoint deck," said Marcus Jimenez, founder and CEO at StickyDocs. "The practice of data visualization and insights socialization for the workforce is a new concept for many brands, and change at the organizational level doesn't happen quickly."
Making data "fun" is weighing heavily on the minds of CMOs these days. Spotify, Pornhub and OkCupid have all gathered insights on how customers use their services and created viral content based on it.
Also, workers and employees are now demanding that data become more exciting, said Jimenez. "It's not just an imperative for brands to find ways to inform and inspire their teams; it's inevitable as workers are demanding it."
https://digiday.com/?p=121085
December 8, 2023 • 3 min read
For Atlas Creative, expanding into Roblox is not solely a play to scale up. The company believes there are concrete benefits that will come with having a hand in multiple metaverse platforms.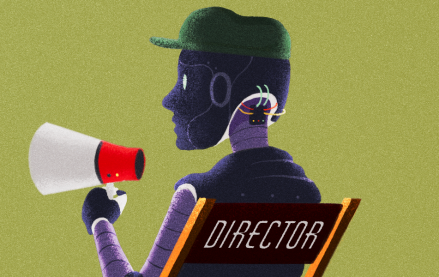 December 8, 2023 • 5 min read
Since ChatGPT became a breakout hit, the names of numerous AI companies and products have entered the cultural vernacular.
December 8, 2023 • 4 min read
Even as linear TV ad spend declines, 23andMe is reinvesting in the channel to boost brand awareness.