Sink or swim: Old agency dogs need to learn new digital tricks
July 24, 2014 • 4 min read
•
•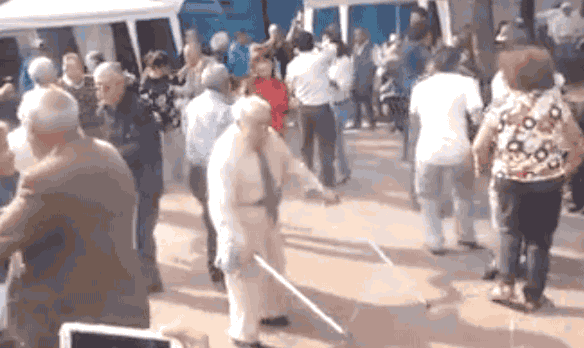 A few months ago, Ryan Craig did something that would have been unthinkable for him just a couple of years ago: He helped build an app. "Chomp" is a food-truck-finding application that includes a vendor-side dashboard that lets the truck-owners manage their marketing.
But Craig, 42, is no coder. After a stint at Boulder Digital Works, though, he's getting there. Today, he can sit with professional developers and understand what he's looking at. He even built his own personal website where he can get into the back-end and "fiddle around." Most importantly, he can look at code and "understand what's wrong with it."
Craig's new skill set is borne out of necessity. After 15 years working in the ad industry as a director, producer, account coordinator and in direct response, he went back to school last year to learn digital.
He's far from alone. As the need to know basic social, digital and mobile skills grows, experienced rank-and-file professionals are increasingly finding themselves shut out because they just didn't grow up in that environment. While some attempt to learn it on the fly, others, like Craig, want a more deliberate approach. Want to stay employable? Go back to school. "I'm not going to be a coder, but I need to know what those people are doing," said Craig.
"It's your responsibility to make sure you're keeping up," said one talent executive at an agency who asked to remain anonymous. Because client work is so digital, having people on the team that know digital is necessary. One of the talent executive's employees lost his job because he had no digital background. There was no place for him internally once the account he was on went away.
Craig recalls one of his first gigs at an ad agency in Houston, when the industry was just starting to catch up to websites. Not knowing anyone who could build them, one of Craig's bosses got a 16-year-old from Canada to come do it. "He was real sharp," recalls Craig.  For years, Craig had the luxury of not needing to learn how to do the digital work. But more recently, he started hearing from agencies and employers what so many other older professionals are hearing: We're not going to hire people unless they know this stuff.
A basic working knowledge
"They don't have to become experts, but they need basic working knowledge," said Patti Clifford, chief talent officer at Havas Creative Group. Clifford encourages "mature" employees to interact with younger talent to learn the ropes. Humbling, perhaps. But not as much as losing a job would be. Havas is also considering a new requirement for its employees to go through intensive 12-week programming courses. The executive team at Havas (average age: 45) also attended "Code in a Day" sessions recently to build apps.
It shows in the listings: The jobs posted on the 4A's career site are mostly geared toward digital. Agencies and marketers are on the hunt for UX designers, digital marketing directors and digital creatives. Digital ad spending is forecasted to grow 14.8 percent this year to $137.53 billion, according to eMarketer. Traditional agencies know that if they don't have people with digital chops, it's not going to bode well for them.
Digital advertising has also gone through significant growth at the major holding companies. For example, digital accounted for 40 percent of Publicis' revenue last year, and CEO Maurice Levy said it's on track to reach 50 percent by 2018. Bella Patel, exec vp of HR at FCB Chicago, said that her agency relies on internal methods to get some of the people who haven't grown up with digital to get on board. "We need to be able to get them there," she said. A structured program of the likes of BDW or Hyper Island does work for that, she said. "They just need the passion to learn."
Bruce Stockler, a 54-year-old McCann employee who handles McCann.com as well as the IPG agency's social media accounts, understands the value of knowing digital. He was hired because he is a writer and a natural storyteller (he was a joke writer for Jay Leno in a past life) but had to quickly learn digital. He did it internally, by picking the brains of younger staffers and, in some cases, his own teenage kids.
The agency's Twitter is one of the funniest and best — but there have been hiccups, too. Stockler doesn't like using Instagram, because it's entirely on his phone. So when he mans the agency's page, he uses his desktop computer to download images he wants. But that frustration pales in comparison to his complaints about another platform he has to use all the time: "Wordpress is kind of a pain in the ass, too," he said.
Fortunately, he knows what the solution is: "At some point, I need to go get some training."
https://digiday.com/?p=81956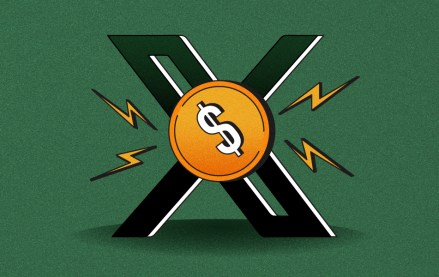 December 4, 2023 • 4 min read
Less competition for ad inventory means lower prices, but at the cost of associating with a platform facing ethical challenges.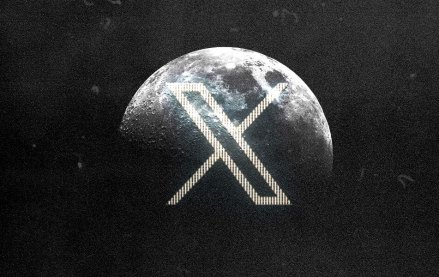 November 30, 2023 • 4 min read
In the packed DealBook conference in New York yesterday, owner Elon Musk bluntly told them to shove it.
November 30, 2023 • 2 min read
WorkTok, or CareerTok, is in full force. Combined, those hashtags on TikTok have over four billion views and it is benefiting Gen Z.