This is "View from the Top," the second in a new Digiday series featuring creative leaders talking about their career paths and leadership perspectives. Read last week's interview, with JWT's Matt Eastwood, here. 
It has been six months since Chris Garbutt took the creative reins at Ogilvy & Mather East after moving stateside from O&M Paris — and he says he feels "just like a Mad Man," commuting via train down to the city from Westchester, N.Y. Digiday caught up with him to talk leadership, loneliness and growing up in apartheid-era South Africa.
Who were you inspired by growing up?
Living through apartheid in South Africa was an interesting time. When I came out of school was when Mandela was released. It was an amazing, turbulent time in the country. There was a lot of optimism. Mandela, as a leader was so inspiring for everyone. He set this tone for the country where he thought of this innovative way of change that was previously considered impossible. We were on the brink of revolution, and he saved us, in a way. He understood the economic side of the country, and he maintained peace throughout everything.
I learned a lot from that. I learned you can lead through inspiring and living in a way that's inspirational. I was three years into my career by then; the country was booming.
Was there anyone in advertising that you particularly learned from?
I was really inspired by Robyn Putter, [former Ogilvy South Africa CEO]. Robyn was audacious. I started under him when he was the global creative director. He was an orphan when he was a kid. He came from having nothing to having everything. He was very driven in building brands and having a vision and convincing clients to follow him. He built a culture of fun. He had a bar in the agency before agencies had bars. It was the real heyday of advertising: Clients were present, retainers were good and the budgets were great to shoot with.
There was also John Hunt, the founder of TBWA/Hunt/Lascaris. He would walk into a room and inspire you. I remember when I worked on Nando's. I love Nando's. It was a small account with a small ad spend, compared to its biggest competitor, KFC. I remember one night we were working on a campaign, and we were browbeaten and tired. John walked in and started riffing on it and started acting out a script for us. He was so hokey about it and made us laugh. He had the ability to turn things around. You'd be so fired up about everything when he was there. He had a real presence.
What is the hardest thing about being a leader?
I find this job very lonely. Being creative, you have to expose your inner personality. When you present work you believe in, you're very vulnerable. But decisions about buying work are based on all the wrong reasons. Clients don't have a sense of relativity. They're scared by it. Often you're alone and fighting that fight. Often you're not liked in the organization.
So how do you deal?
I love networking and meeting people outside of the industry so you realize you're not alone. When I was in Paris, I made friends with architects and artists. And I got a lot of exercise. I love surfing. I surf in Montauk now.
How do you find the right people to work with?
I try and gauge people's passion. My mantra is, whatever it takes. I remember as a junior doing anything it takes to make an idea happen. Creating it, shooting it, building it: whatever it takes to get a person to understand how exciting an idea can be. You need to love what you do.
I can't stand people who are anesthetized to coming in and going through the motions. To me, it's all about the love of what you do and the fire inside you and the spark in your eye. I can tell that in a second.
https://digiday.com/?p=84002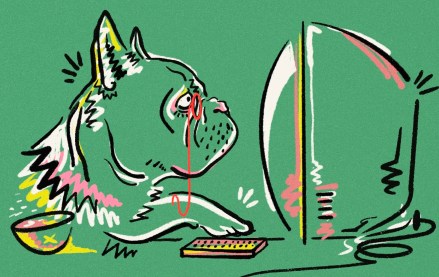 October 2, 2023 • 7 min read
•
•
When it comes to agencies, both of Meta's older sibling social media platforms may be past their primes.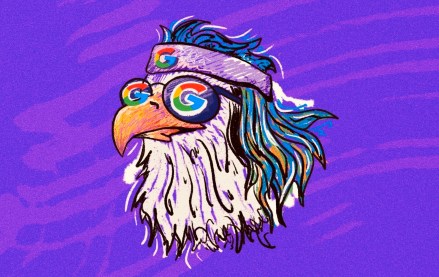 October 2, 2023 • 3 min read
•
•
The legal battle sees Apple and Google et al attempt to conceal their inner workings, developments that mirror the experience of their media customers.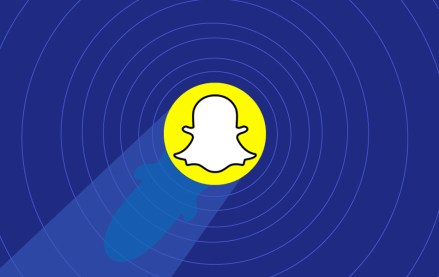 September 29, 2023 • 3 min read
•
•
"We are not diminishing the importance of AR," he said. "In fact, we are strategically reallocating resources to strengthen our endeavors in AR advertising and to elevate the fundamental AR experiences provided to Snapchat users."