'It's too unstable. There's no business model.': Confessions of an agency HR exec
January 8, 2020 • 5 min read
•
•
This article is part of our Confessions series, in which we trade anonymity for candor to get an unvarnished look at the people, processes and problems inside the industry. More from the series →
The swift evolution of the advertising business over the past decade has presented abundant challenges for agencies' human resources teams. As many agencies juggle more project work (instead of ongoing assignments) and even compete on bids with in-house agencies, human resources managers are charged with attracting and retaining the right type of talent to do the work. Digiday spoke with an independent agency's HR manager about the pressures she faces in trying to luring top professionals to her agency. Since she also oversees her agency's operations, she finds the budgetary stresses immense. This conversation has been edited and condensed.
Is it harder to get people to work at an agency now?
It is. People have more choices now because they can go in-house or freelance, especially if [someone is] a really great copywriter, art director or designer. People want to stay freelance because they don't want to deal with the bullshit of office politics and the revolving doors of agency life. Money, employees and new work rolls in like waves on a beach, and then money, employees and that work roll out. It creates an unstable environment for people, especially as they get older.
How does that affect your job?
From an HR perspective, it's difficult to manage. People want to keep a healthy work-life balance in this world. So trying to retain the talent we have and recognize that they are people first — they're not automatons — is important. Also, we're not just competing with other agencies for talent anymore; we're competing with client-side and freelance [operations], too. That said, I totally get why people don't want to work at agencies anymore.
Why do you say that?
I have a daughter who just graduated, and I told her to go do something else. It's too unstable. There's no business model. No one has this industry figured out, and if they say they do, they're lying to you and to themselves.The days of having a bunch of [agency-of-record assignments], nice fat expense accounts — those are all gone.
Now, maybe you have two [agency-of-record assignments], and if you lose one you're screwed. You have rounds of layoffs. From where I sit, it's always balancing out the amount of bodies we have [and trying to] keep them [on staff, being] competitive on pay and benefits [and dealing with] clients that slash our budgets.
Was there a certain point when agency life became so unstable, you wouldn't suggest it?
Probably a year ago. To be perfectly honest, [my daughter] doesn't have the personality to be in advertising. I really believe that one day they'll find a mutant gene and find that everyone who stays in advertising has that mutant gene. It's a high-risk, high-reward industry, and you have to have a high tolerance level. It's been shifting so much, and it's not done shifting. No one knows what this industry will look like in a year. I just feel like we're on a seesaw waiting for somebody to jump off.
How do you attract talent when the business is so unstable?
It does take me longer to find the talent that we want. That pool of [talented individuals whom we find desirable] seems to be getting smaller and smaller. I hired someone recently who was weighing going with us or going [to the] client side because she was tired of the agency hustle.
I do have to try to woo people over to give us a chance. We put people first here, and that's what I tell everyone — that you won't just be [part of] a revolving-door [situation]. But we have had layoffs in the past and those are awful. It's awful to know who's going to get laid off beforehand.
Don't all agencies say they put their people first?
I've worked at other agencies that don't put people first, and I never want to do that again. I'd rather be driving an Uber than be that person and be in that position to lay rounds of people off. It weighs on me.
The hardest part of my job is knowing everything and having to balance it. Like if we lose a client or a piece of work, the first place I go to is, Are we going to have to lose a body? I don't look at our people as numbers on a spreadsheet. They're people with mortgages, rents and kids.
Does the shift to project work make it harder to staff?
It's about being consistent with the size of the staff. Work comes in waves. Right now we're crazy busy. Then there's going to be a lull. We do use a lot of freelancers; we offset [the gaps in staffing] with a lot of freelancers when things get busy.
Other than the changing nature of the business, what's the hardest part about being in HR?
You deal with a lot of personalities. Sometimes I feel like a therapist. It's hard to take everyone's energy all day long, and I can't go talk to anyone about it. That would just betray confidences. That's probably the hardest part of working in an agency. I do have a group of HR friends, and we all bitch to each other.
But I think hearing people's problems is my most important function here, even if it is emotionally exhausting. I'd rather they feel free to come in here and barf it up in my office than act out on the floor. We take it all so personally, but 99% of the time it has nothing to do with us. Always assume best intentions. It's not always about us.
https://digiday.com/?p=355906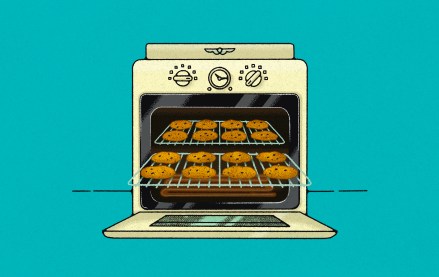 December 11, 2023 • 1 min read
Digiday Programmatic Marketing Summit attendees speak out on why they rate the overall industry's post-cookie readiness so low and what it'll take to raise it.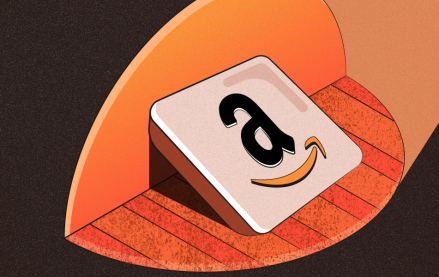 December 11, 2023 • 4 min read
Retail advertising is poised to have its moment, and brands and retailers are upping their marketing spend on Amazon and making the channel a more important part of their holiday plans this year.
December 8, 2023 • 3 min read
For Atlas Creative, expanding into Roblox is not solely a play to scale up. The company believes there are concrete benefits that will come with having a hand in multiple metaverse platforms.