Neiman Marcus filed to go public last week, and a major theme running throughout the S-1 filing is the luxury department store's dedication to merging its traditional physical store power with emerging strength in e-commerce.
For Neiman Marcus — and competitors like Nordstrom and Saks — the structure of traditional luxury stores left a lot to be desired for the digital consumer. Over the past few years, Neiman has rolled out a user-friendly mobile app, tested beacon technology, launched in-store pickup for online orders and equipped sales associates with mobile technology, all in order to help drag its sprawling physical stores into the 21st century.
In its S-1 filing, Neiman Marcus asserts that its commitment to bridging e-commerce and brick-and-mortar is paying off. Its average consumer is 51 years old, but the company said that 75 percent of luxury spending with the company is "digitally influenced." Across its top social platforms — Instagram, Twitter, Facebook and Pinterest — it has accrued 1.2 million followers. And in the filing, the brand stated that of 2014's $4.8 billion revenue, 24 percent, or $1.2 billion, was made from online and mobile sales.
The company has been long aware of a trend that many legacy retailers are still adapting to: There's no such thing as the purely online or offline consumer, and the organization of internal teams should reflect that.
"Brands are noticing that for consumers, the digital retail world isn't different than the physical retail world, but Neiman Marcus was doing it before others," said David Melancon, a brand strategist who has worked with companies like Benjamin Moore and Visa (Melancon never worked with Neiman Marcus). "They're innovating by putting the customer at the center, rather than themselves. They listen to customers."
In its filing, the company attributes its digital feats, in part, to internal shifts. (Due to S-1 filing restrictions, Neiman Marcus couldn't comment for this article). Last April, Neiman Marcus united its once-separate online and offline sectors across multiple departments: customer experience teams for both in-store and digital now report to Karen Katz, the president of Neiman Marcus stores and online. Online and offline marketing has been combined into one team, along with the merchandising and planning organizations. Neiman has also built out a separate department for social, which used to be huddled under PR.
"Over the years, the way our customers shop our stores and websites has changed, and will continue to change with the increasing popularity and convenience of smart phones and tablets. Our customers do not differentiate between channels, and now neither will we. These changes allow us to operate as one, single, Neiman Marcus brand," said Katz in a press release announcing the merging of Neiman Marcus Stores and Online.
According to Melancon, an innovative retailer can't be too concerned about short-term sales figures, something Neiman Marcus might not be able to avoid after it goes public, however.
"Neiman Marcus has always planned for the long term, and they've been able to put aside concerns about short-term sales," he said. "Going to the public market, are they still going to be able to do that? There are a lot of pressures on a public company, but a retailer will have to keep investing in innovation because it's long term. At Neiman, they've always invested a lot in understanding their customer."
On social media, Neiman Marcus has invested in reaching a new customer set — one younger than its 51-year-old average. The efforts to reach new customers on platforms like Pinterest and Instagram are also the result of internal re-organization. "It goes back to Neiman Marcus brand, which has a lot of history of being first. We have a young innovative team. The leadership is very open," said the brand's collaboration with shopping aggregator Polyvore, vp of media Natalia Bowman told Digiday. "We have a big focus on innovation, so we test a lot of places. We were one of the first people with Pinterest. It's very conscious."
Last year, Neiman Marcus introduced iLabs, its innovation lab headed by architect Scott Emmons. Since its launch, the lab has been responsible for rolling out digital in-store features, like a photo application that lets shoppers snap a picture of an item that they want, which can then be located in-store.
Melancon said that Neiman Marcus has been one of the "smartest companies" in building out digital features around what the customer wants, by playing the long game. To keep it up, the company will have to be able to maintain that long-term dedication after going public.
https://digiday.com/?p=130266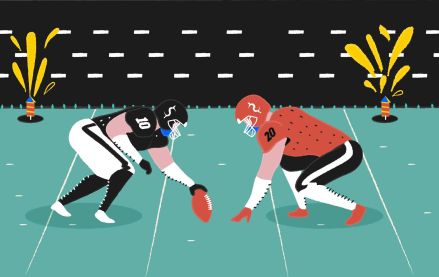 December 6, 2023 • 4 min read
In response to this challenge, the NFL's Detroit Lions have adopted a proactive strategy, introducing an extra channel for their local NFL broadcast. The objective is to broaden advertising opportunities, leverage direct-to-consumer distribution, and establish stronger connections with local fans, with the ultimate goal of increasing preseason viewership.
December 6, 2023 • 4 min read
It's been over a decade since the most recent entry in the wildly popular "Grand Theft Auto" series came out in September 2013, meaning anticipation for "GTA 6" has been building for years. Rockstar titled yesterday's trailer as "Trailer 1," making it clear that the company is poised to launch a massive marketing campaign in the lead-up to the game's 2025 release.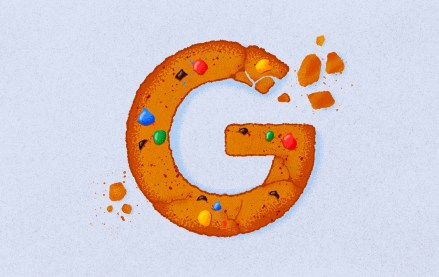 December 6, 2023 • 4 min read
A healthcare client that decided to scrap all conversion tags and cookies within weeks provides a case study for what will likely be a common experience in a year's time.