Tom Foran is general manager of North America, for Outbrain, a content-recommendation service. Follow him on Twitter @tforan.
Native advertising has been the online marketing world's shiny new object for the better part of a year. Sponsored posts, branded video and search ads could all be fairly characterized as native advertising, as could a full-page denim ad in a fashion magazine or a Coca Cola-sponsored pre-movie quiz if we stretch the definition a bit.
The problem is this: So much of the discussion around native advertising is narrowly focused on placement and less on the value of a brand's presence for consumers. The real opportunity in native is less about sexy new placements and more about a chance to move away from the old-school model of extracting value from readers in favor of starting a conversation with them through great content.
Certainly, native units help brands address one of their major issues on publisher platforms: complementing the user experience rather than interrupting it. But that's just one half of the equation. What about the other half – the valuable content? Technically, you don't need a "native" unit for that. If you're truly delivering something that is useful and interesting to consumers, the vehicle is only as important as the material.
Which brings me to an intriguing example from Boost Mobile I found recently: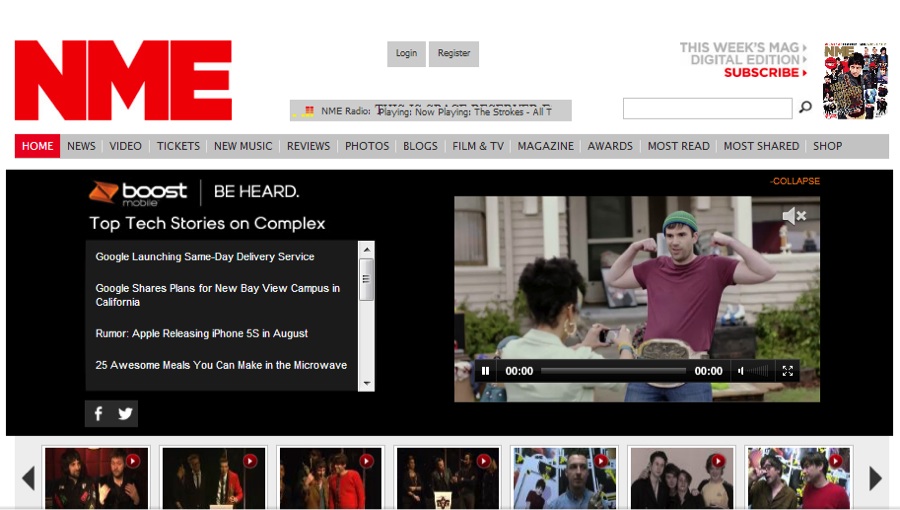 This banner ad, which originally appeared on NME, did two things: It played a 30-second video ad for Boost Mobile and recommended content as "Top Tech Stories on Complex," a publisher site that Boost sponsors.
When I clicked on it, it took me to a page with content that was interesting. The ad met almost none of the common criteria for a native ad: It wasn't integrated with the look and feel of the publisher site on which it appeared it recommended tech stories on a music site so didn't complement NME's editorial voice or mission, and it wasn't labeled "sponsored content," because, of course, it doesn't need to be – it's a display ad, and a good one.
It doesn't really matter whether this is "native" or not. The question at the heart of any content-marketing campaign should be: Is this adding value for the audience or extracting value from it? If the answer is the latter, you've missed the mark. In the case of the Boost Mobile ad, there was no product hawking or click baiting, even though it was a display ad. The ad brought value in the form of links to interesting news stories, a few which suited my interests.
Given our aversion to display, it's easy to categorize the Boost Mobile ad as suspect. But when you think about it, isn't it a more trustworthy manifestation of a brand presence than some of the more prominent examples of native advertising? The Boost Mobile ad didn't pretend to be something it wasn't, nor was it disguised as just another innocent piece of content on the page. It was an ad, first and foremost – but an ad for content. There's effectively zero percent chance a user would click on it without realizing it came from an advertiser.
The Boost Mobile ad is easily replicated across other publishers because it doesn't follow the format, style or voice of the one particular platform. It wouldn't look out of place on another publisher site because it doesn't look "in place" to begin with (the drawback being that consumers have been trained to ignore anything that looks like it).
Native advertising is a means to an end – engagement. At the end of the day, content is the real movement empowering advertisers to engage with consumers on their own terms. And if you're creating interesting, trustworthy content, blending in with the walls needn't be your first consideration. As long as the experience you've provided adds value for the reader, native placements can be just one amplification tactic in part of an overall content strategy.
Image via Shutterstock
https://digiday.com/?p=37348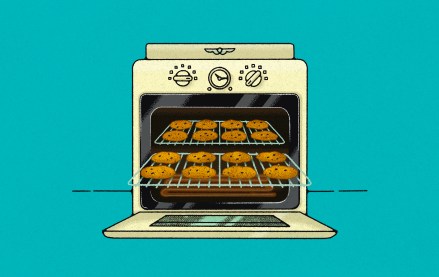 December 11, 2023 • 1 min read
Digiday Programmatic Marketing Summit attendees speak out on why they rate the overall industry's post-cookie readiness so low and what it'll take to raise it.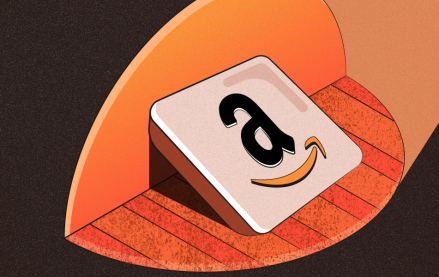 December 11, 2023 • 4 min read
Retail advertising is poised to have its moment, and brands and retailers are upping their marketing spend on Amazon and making the channel a more important part of their holiday plans this year.
December 8, 2023 • 3 min read
For Atlas Creative, expanding into Roblox is not solely a play to scale up. The company believes there are concrete benefits that will come with having a hand in multiple metaverse platforms.