Marketers, publishers are using an online marketplace to sidestep the RFP process
March 21, 2019 • 6 min read
•
•
Last year, Earthbound Brands, a brand management and licensing company, was preparing to debut its own home goods brand, Under the Canopy. The company had signed a deal to soft-launch the brand exclusively in Bed Bath & Beyond stores in October and was looking for sponsorship opportunities to gin up interest.
Earthbound Brands marketing director Ryane Montañez had contacted multiple publishers over email and through the contact forms listed on their sites for potential advertisers. But she struggled to get anyone to respond to her inquiries, which was frustrating "especially because I was looking to spend money with them," Montañez said.
Frustrated with the lack of response, Montañez turned to a platform called BrandVerge, where she was able to make contact and receive a sponsorship proposal from Brit + Co in the span of two weeks. Earthbound Brands ended up sponsoring a wellness panel at Brit + Co's #CreateGood event. "I was glad I learned about them through BrandVerge. It made the connection time so much easier," said Montañez.
BrandVerge is an online marketplace that automates the RFP process. On the platform, which officially launched in May 2018, publishers upload proposals for programs they're trying to sell, from branded content to event sponsorships, and marketers and agencies can similarly upload proposals for opportunities they are looking to buy.
Marketers and publishers continue to try to bid goodbye to the RFP. But moving away from the traditional request-for-proposal process in favor of more direct outreach can favor better-known brands and media companies, leaving newer brands and niche publications on the outs. BrandVerge is trying to provide a way in through its matchmaking platform. But to make good on its mission, BrandVerge will need to strike a balance of attracting enough buyers and sellers to make the platform worth their time and money without becoming so overrun — especially by bigger brands and publishers — that it ends up replicating the problems that begat the platform.
BrandVerge appears to be unique in trying to establish an online marketplace for direct deals. None of the executives interviewed for this article were aware of similar platforms. The closest example appears to be Numerator, which was formerly called Brandtale and allows publishers to post past examples of branded content campaigns.
That BrandVerge appears to be filling a void in the market spurred Wavemaker president Carl Fremont to invest in the company and become an advisor. "There really was no platform that stood right in the middle between the buyer and seller in terms of more premium, event-oriented content. You had to literally go around and make individual calls to find out what [publishers] were putting together from a premium standpoint," he said.
Currently, there are 171 brands, agencies and publishers that have accounts on BrandVerge, according to a company spokesperson. BrandVerge co-founder Mollie Kehoe said the number of advertisers on BrandVerge has been growing by 20 percent month over month as has the number of publishers.
Marketers like BrandVerge because it makes the RFP process more efficient, saying it's quicker. Marketers can sift through publishers' proposals according to multiple criteria, including proposed budget ranges, minimum lead time, program type and publisher category. Within each proposal, buyers can find information such as how many impressions a publisher is willing to guarantee. Then, when they find a proposal that piques their interest, they can email the publisher through BrandVerge's platform and move on to the next stage of the deal process.
"If it takes 100 hours to go through the RFP process normally, we're cutting it by 78 hours on average," said Lynn Browne, co-founder of BrandVerge.
However, BrandVerge is not without its challenges. For instance, given how new the platform is, it faces a catch-22 in getting ad buyers and sellers start to adopt it. For marketers and agencies, there need to be enough proposals from enough publishers to give them a reason to check the platform on a semi-regular basis. And for publishers, there need to be enough marketers and agencies that they will be able to land a deal at some point. Since BrandVerge's launch, at least two publishers have stopped using the platform in part because they were each unable to secure any deals with advertisers, according to people at each publisher who asked to remain anonymous.
Those publishers' prospects may have been beleaguered by two drawbacks that Jonathan Kim, digital engineering director at The Media Kitchen, has observed. First, because BrandVerge is tailored to pricier sponsorship packages, the proposals on the platform are generally expensive — typically ranging in the six figures — though they are negotiable, which "gives us less pause," he said. Second, the list of publishers on the platform is not as varied as Kim would like, so when he checks the proposals on the platform each week, he often finds they are from the same publishers. "It's a really cool marketplace, but for a marketplace to thrive, you need a lot of activity and a lot of players," said Kim.
The dealmaking dilemma is compounded by the fact that publishers must pay annual or monthly fees to upload proposals to the platform; the amount of those fees could not be learned. BrandVerge does not take a cut of any deals transacted through the platform. In the second quarter of 2019, the company will adopt a freemium model for marketers and agencies, in which it will charge buyers a monthly fee for undisclosed premium features.
"There is a long sale cycle. [Publishers] can't get on and expect to see sales in 30 days," said Katrina Campanale, national director of sales and business development at Her Campus.
Her Campus joined BrandVerge last summer in an effort to find marketers who would pay them. But after six months, it had yet to land a sale. Then in Jan. 2019, Her Campus saw that the number of search queries on BrandVerge related to Earth Day had shot up. To take advantage of a clear interest from ad buyers, the publisher uploaded a proposal for a custom digital package related to the conservation holiday. Any marketer or agency on BrandVerge could view the proposal for themselves, but while Her Campus had received hundreds of views a week on its proposals, the publisher had yet to receive much proactive outreach from buyers, Campanale said. So Her Campus opted to up its chances of finding a sponsor by using a feature that allows publishers to share their proposals to specific brands or agencies. Her Campus sent its proposal to a young brand that sold organic home bedding: Under the Canopy.
Even though the deal with Under the Canopy is the only one that Her Campus has secured through BrandVerge, getting that one contract through BrandVerge "has definitely paid for itself," said Campanale.
This article has been updated to clarify that BrandVerge does disclose its fees to clients but that Digiday was unable to learn what those fees are.
https://digiday.com/?p=326706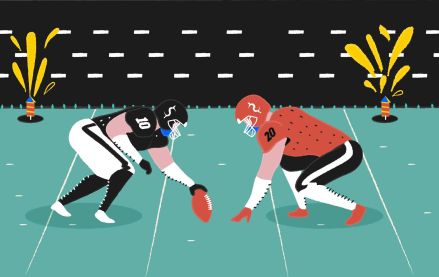 December 6, 2023 • 4 min read
In response to this challenge, the NFL's Detroit Lions have adopted a proactive strategy, introducing an extra channel for their local NFL broadcast. The objective is to broaden advertising opportunities, leverage direct-to-consumer distribution, and establish stronger connections with local fans, with the ultimate goal of increasing preseason viewership.
December 6, 2023 • 4 min read
It's been over a decade since the most recent entry in the wildly popular "Grand Theft Auto" series came out in September 2013, meaning anticipation for "GTA 6" has been building for years. Rockstar titled yesterday's trailer as "Trailer 1," making it clear that the company is poised to launch a massive marketing campaign in the lead-up to the game's 2025 release.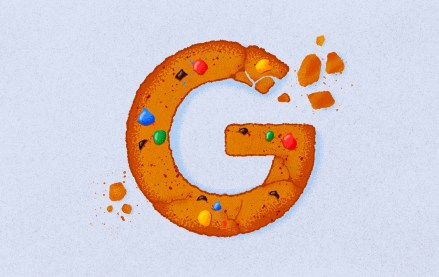 December 6, 2023 • 4 min read
A healthcare client that decided to scrap all conversion tags and cookies within weeks provides a case study for what will likely be a common experience in a year's time.