Hispanics are the fastest growing population in America, with a buying power that is growing into the trillions. With all of this growth, it is vital that marketers understand more about how to most effectively communicate their message in ways that are appealing to this dynamic demographic.
A recent Yahoo study, "Marketing to Hispanics," examined how ethnicity impacts marketing and content preferences. As a second-generation Hispanic, I understood there were significant differences between how my parents consumed media and advertising versus how I do today. I was brought up speaking only Spanish and now speak only English in my household. Through this study, I found that I was not alone and that many of my preferences and behaviors are those of a rapidly growing audience: second-generation Hispanics. In fact, two-thirds of second-generation Hispanics speak mostly English at home like me, while almost 6-10 percent of first-generation Hispanics speak mostly Spanish at home.
It is important to note that about 80 percent of both first- and second-generation Hispanics are proud of their ethnic identities and acknowledge that it is an important part of who they are. However, the way this ethnicity manifests itself is very different by generation. My parents' experience in this country has been and will always be very different than my own. They immigrated here not knowing the language and are always drawn back "home" as they continue to miss the land they left so many years ago. For me, although Spanish was my first language, I went to American schools learned English quickly, made friends of various backgrounds and now speak English at home. Like many other second-generation Hispanics, I consume media and advertising in both languages, leading to a bicultural lifestyle that only 26 percent of second-generation Hispanics feel is represented well in advertising today.
So how do these findings impact marketers? When it comes to product messaging, brands should develop their messaging and remember that authenticity matters. Both first- and second-generation Hispanics felt that selecting an authentic spokesperson was very important. However, the majority of second-generation Hispanics felt that very few current spokespeople were true ambassadors for their ethnicity, with only 26 percent feeling that they were appropriate representations. Ultimately, it's about selecting authentic spokespeople and not retrofitting Hispanic celebrities to speak to both first- and second-generation Hispanics. Consumers definitely see through this tactic and feel like they are not being honestly spoken to.
Diversity in advertising is key. Again, both first- and second-generation Hispanics believe that showing diversity in advertising is the best way to illustrate an accurate depiction of the world we live in today — a world where Hispanics and other minorities are integral parts of your audience. Sixty-five percent of first-generation and 62 percent of second-generation Hispanics said they would prefer ads that highlight diversity rather than showcase a single ethnicity.
Marketing messages tailored to the Hispanic audience are more important to this group compared with other ethnic minorities. This is driven by the strong preferences of first-generation Hispanics and is an area where there is a large difference between the two generations.Seventy percent of first-generation Hispanics reported noticing products and brands that make the effort to reach their ethnicity through ads, compared to only 40 percent of second-generation Hispanics who felt the same. This reinforces that bilingual second-generation Hispanics believe that bicultural content more accurately reflects who they really are and is more effective at speaking to their ethnicity.
In order to create the most authentic campaigns as possible that resonate best with the Hispanic audience, brands should customize their messages to speak to the preferences and needs of both first- and second-generation Hispanics. Specifically, marketers seeking to reach first-generation Hispanics should target them on ethnically relevant content sites, especially in-language. To me, it's like this: Speak to my dad when he's reading or consuming content that's relevant to him like politics, news, food and entertainment that help bring him back home. But look to reach second-generation Hispanics across more bicultural and general content. When it comes to targeting, at Yahoo we have learned that there is a "language fluidity" in content consumption as Hispanics switch from OMG in English to Deportes on Yahoo en Español based on relevance of the content. Make an effort to surround your advertising messaging around content that provides value via a clear understanding of this complex demographic and the bicultural element of our identity.
Ultimately, we aimed to understand this audience in a deeper way to provide brands with guidelines on how to communicate most effectively around content that matters most to them. In advertising and marketing efforts, Hispanics want to be spoken to accurately and authentically — be it through the spokespeople brands use or how diversity is portrayed in advertising. This means that marketers have a unique challenge in successfully reaching this group by understanding the multiple factors that come into play when crafting messages that will be well-received by all Hispanics, both first and second generation. At the current rate of increase in the Hispanic population, we may comprise more than one-third of the total U.S. population by 2050. Accordingly, it is important that brands continue to evolve their communication strategies as the U.S. Hispanic audience continues to evolve. Doing so will open up opportunities to connect in a more meaningful way and in order to be successful in the future.
David Iudica is director of strategic insights and research at Yahoo.
https://digiday.com/?p=11845
October 4, 2023 • 7 min read
•
•
There are still those who believe that AR has a place in the marketing funnel, however big or small right now.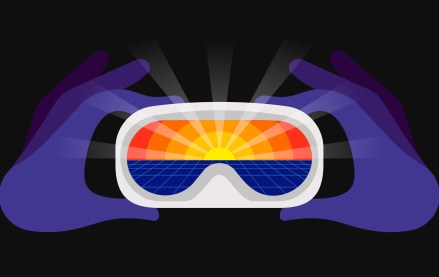 October 4, 2023 • 3 min read
•
•
With Pokémon Go revenues falling year-over-year, Niantic, its developer, is looking beyond its popular augmented reality game to generate profits.
October 3, 2023 • 2 min read
•
•
In episode four of the "Is This The Metaverse?" narrative podcast, Glossy international fashion reporter Zofia Zwiegliska spotlights the brand opportunity when it comes to fashion in the metaverse.