The lesson of Gap and J.Crew's struggles: the middle is nowhere to be stuck
June 17, 2015 • 5 min read
•
•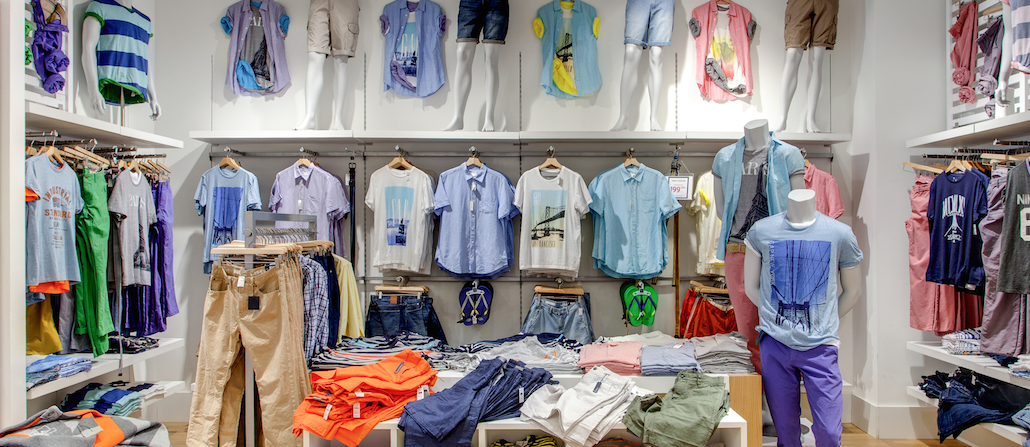 This is not a good time to be in the middle. In nearly every industry, those stuck in the mid-tier are getting squeezed, unable to charge a premium like specialized players and without the scale of the big ones.
Retail, not unlike publishing, is seeing this dynamic play out. Look no farther than Gap, a once-iconic American retailer that on Monday said it will close a quarter of its namesake stores over the next few years and eliminate 250 corporate-level jobs. The announcement comes after sinking sales for both Gap and competitor J.Crew, which recently eliminated 175 corporate jobs.
Their misfortunes represent that state of retail today: Fast fashion is pacing ahead, most luxury brands are keeping heads above water, and brands like J.Crew and Gap (as well as Ann Taylor, Abercrombie & Fitch and Banana Republic) are being shoved out.
"The fashion industry has gone through tough times in recent years, but the burden hasn't been shouldered equally," said Martin McNulty, CEO at Forward3D. "Super luxury and discounters have fared best, leaving the squeezed middle to shoulder most of the downturn."
A combination of poor product quality and an inability to keep up with quick-changing trends has put both J.Crew and Gap in tough spots. Both are falling from their positions as iconic and high-performing American retailers. Here's how.
Brand sentiment
You can tell a lot about the state of a brand based on what people are saying about it, and for Gap and J.Crew, we're seeing plenty of Twitter-bashing.
A recent Wall Street Journal article titled "Dear J.Crew, What Happened to Us? We Used to Be So Close" was one former brand loyalist's take on how the styles and quality of J.Crew products have vastly declined in recent years. The article saw nearly 4,000 shares between Facebook and Twitter and is just one example of J.Crew's recent poor press.
As for Gap, last year's "Dress Normal" campaign, which tried to capitalize on the normcore trend, was a dud. It spoke to how tone deaf the once-trend-setting company had become.
"Gap used to stand for something cool," said McNulty. "It used to run iconic advertising and sell iconic products, like the single pocket tee, but now it looks like another cheap clothing retailer in a sea of discounters."
According to data from Brandwatch, on Twitter, J.Crew saw three times more positive mentions than negative in the last three months; Gap saw twice as many positive mentions than negative in the same time frame, with most negative tweets surrounding its declining quality and store closings. Right now, J.Crew has the advantage of longer-harbored brand loyalists, but Gap is showing initiative to turnaround by closing stores, something J.Crew has yet to do.
The substitution problem
At heart, the travails of those caught in the middle across many industries is the same: Most people simply wouldn't miss them if they went away. And that's because what the middle market offers is easily substituted.
At Gap, its cheaper sister brand Old Navy is showing stronger sales. Gap, Inc. reported in May that Old Navy's comparable sales were up 3 percent, while Gap's comparable sales dropped 10 percent. Old Navy's latest styles, with former H&M guru Stefan Larsson at the helm, have been a hit with shoppers, and since it was a launched as a lower-end brand (unlike Gap, which compromises its brand with constant markdowns), the affordable prices feel right.
"Gap has lost what it stands for today," said McNulty. "In creating spin-off brands like Old Navy, it did a great job of segmenting out low-cost apparel, but the success seems to have come at the expense of the core Gap offering."
J.Crew faces a similar situation in the form of sister brand Madewell, which has been seeing plenty of success. Last quarter alone, its sales rose 33 percent, as J.Crew's continued to slip, down 5 percent. And J.Crew is taking action: Last month, the company announced it released J.Crew's women's designer and poached Madewell's head of design to fill the position — seemingly hoping to borrow some of Madewell's success for itself.
Lack of innovation
Digital is upending nearly every industry. Technology has gone from an industry to the environment. Companies that don't keep up with digital innovation, whether they're a storied publisher or a well-known retailer, need to keep up.
Both Madewell and Old Navy are outpacing their counterparts on digital as well. Madewell recently added a partnership with Spotify to its already-impressive digital portfolio; Old Navy's YouTube strategy is winning over hard-to-get attention on the Internet.
Old Navy's ability to turn its TV spots into buzzy YouTube outtakes is extra salt on Gap's wound: The brand was once known for its awesome commercial campaigns, often starring celebs, but as McNulty pointed out, "What's the last memorable Gap ad you can think of?"
J.Crew, meanwhile, hasn't gained much ground outside of the standard social media accounts, and it's absent in the app store, meaning its m-commerce abilities are trapped in a mobile site.
"The inconsistency between each brand's in-store and digital experiences represents a disconnect with the customer," said Andy Wong, co-founder of digital retail partner Mobispoke. "Younger brands don't have that problem, and customers are drawn to them."
Wong said that he thinks both brands are poised to infuse their stores — largely untouched by digital enhancements — with technology. At this point, as fast fashion rules and luxury maintains its luster, middle-tier retailers don't have much choice but to fight for relevancy.
https://digiday.com/?p=122060
December 8, 2023 • 3 min read
For Atlas Creative, expanding into Roblox is not solely a play to scale up. The company believes there are concrete benefits that will come with having a hand in multiple metaverse platforms.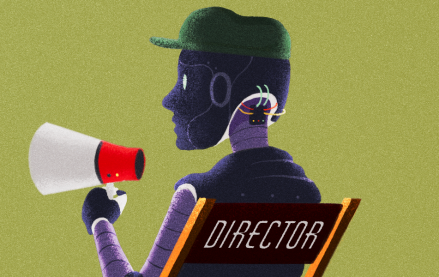 December 8, 2023 • 5 min read
Since ChatGPT became a breakout hit, the names of numerous AI companies and products have entered the cultural vernacular.
December 8, 2023 • 4 min read
Even as linear TV ad spend declines, 23andMe is reinvesting in the channel to boost brand awareness.