Jack Daniel's was founded in 1866 and has seen various iterations of marketing throughout the years. The company is now trying its best to build a brand in the digital age, where consumers are more connected and empowered than they have ever been before.
The company is focused on social media and mobile, but the core of its marketing efforts rely on its website at jackdaniels.com, which was initially built in the days before Facebook. Recently, Jack Daniel's realized that with the influx of mobile devices and consumer dependence on social media destinations like Facebook and Twitter, it was time for a change.
Digiday interviewed Carmen D'Ascendis, director of global marketing for Jack Daniel's, and discussed what the company's digital priorities are for 2012 and beyond. Here's what he said.
What are your digital priorities for 2012?
The world of digital is changing. I view digital as just another channel. The media landscape is so fragmented, so we need to be very effective in digital. We don't control the Facebook environment, but we can control our dot-com site. For the remainder of 2012 and in 2013, we will be focusing our efforts on controlling our messages. We want to make our digital marketing more integrated to our overall marketing communication. We also will focus on doing a better job of getting the Jack Daniel's personality across in our messaging. We have done a lot of work with Social Symphony and have built social archetypes on Facebook to make the brand personality stand out more. We are seeing some of the highest engagement rates in our industry.
Why is Jack Daniel's investing in responsive design? What challenges will it help the brand address?
The technology and the ease of maintaining these sites are the challenges it addresses. It had been several years since we updated our website, and so much had changed. The way consumers consume media has changed, and the technology has changed. We had built out the Jack Daniel's site before Facebook was even around. We knew we needed to add more functionality to make the site a more effective marketing channel, and we wanted a mobile site as well. Six months ago, we were seeing about 11 percent of our online traffic coming from either a mobile device or a tablet. We realized we needed a change. Responsive design [via Arnold Worldwide] was a no-brainer. It kills a few birds with one stone. We've placed our content at the center of our digital strategy.
What's Jack Daniels' approach to social media?
For us, we moved into social very cautiously because of the age gating.  We needed to be careful where our message goes because of both regulatory issues and because it is the right thing to do.  We were a little slow getting to Facebook, as we needed to make sure we were getting to people of legal drinking age. The other alcoholic beverage companies did the same. But once we got there, we became really active. But I would not say that Facebook is central to our marketing efforts because it's a controlled environment, and Facebook is the one with control. Right now we are still figuring out how to get our brand personality across in Facebook. We're also looking into Twitter, but that platform is limiting because of the 140-character limit. We need to include all this responsibility messaging in our tweets, so 140 characters doesn't give us a lot to work with. We are currently investigating a lot of social media platforms, but age gating is a stumbling block.
What are you doing in the mobile space?
The responsive design allows us to be active in mobile using the dot-com site. The way it works is it is device-agnostic, and we do have a lot of analytics on the pages that mobile consumers most frequented. In the coding of the new site, we code accordingly. So we've found that mobile consumers are visiting the more utility-driven aspect of the site like cocktail recipes and locations. Those features would be up front and center for a mobile user. Since we've launched the site, we have seen 20 percent of our online audience coming from a mobile device or tablet, up from 11 percent six months ago.
What is your advice to brand managers, from a digital perspective?
I would tell them to start with strategy and then find the right technology, versus going to the shiny object and backward engineering your brand into it.
https://digiday.com/?p=14609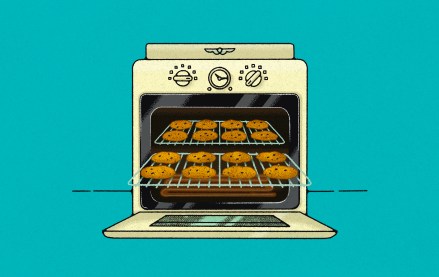 December 11, 2023 • 1 min read
Digiday Programmatic Marketing Summit attendees speak out on why they rate the overall industry's post-cookie readiness so low and what it'll take to raise it.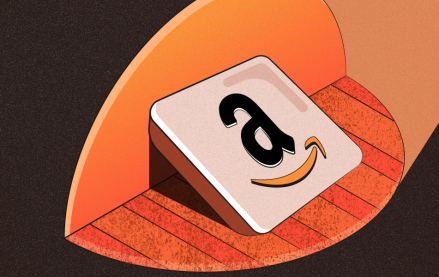 December 11, 2023 • 4 min read
Retail advertising is poised to have its moment, and brands and retailers are upping their marketing spend on Amazon and making the channel a more important part of their holiday plans this year.
December 8, 2023 • 3 min read
For Atlas Creative, expanding into Roblox is not solely a play to scale up. The company believes there are concrete benefits that will come with having a hand in multiple metaverse platforms.