'It's obviously a hustle': The remote gig economy comes for PR and marketing
March 31, 2021 • 4 min read
•
•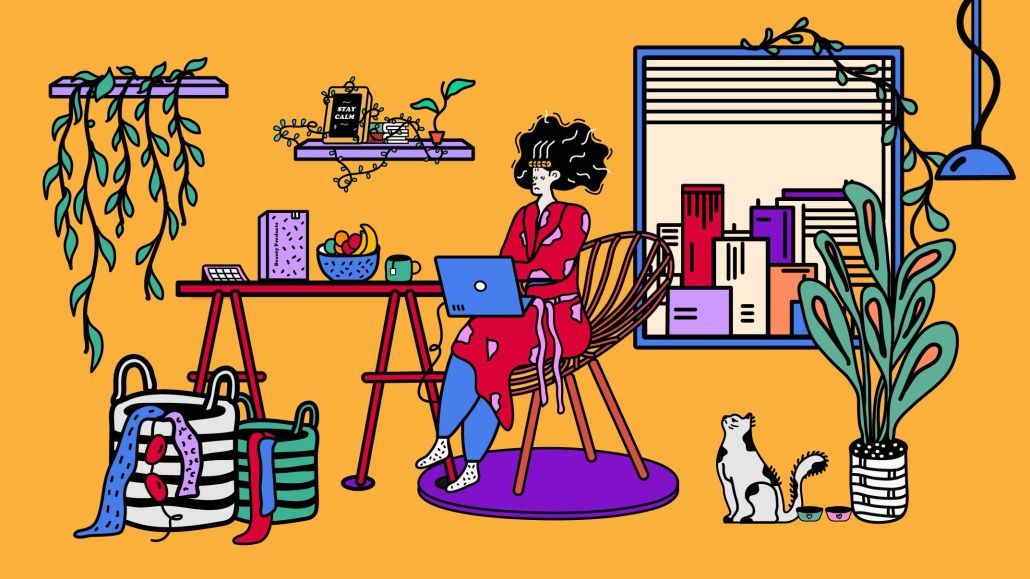 Ivy Liu
This article was reported on — and first published by — Digiday sibling Glossy.
From Uber to Upwork, the gig economy touches a wide range of industries. The worlds of beauty and fashion marketing and PR are the latest to get their own platform for freelance work.
Launched in May 2020 for the U.S. and Australia markets, end-to-end marketplace Publicist allows brands to connect with talent in PR and marketing for freelance positions. Users are paid via either a month-to-month retainer or a project-based payment, with Publicist collecting a 20% fee.
All talent on the website and upcoming mobile app is vetted for criteria including years of experience, skills, references, former brand clients and location, using a scraper and staff. Roughly one-fourth of those that apply to be on the platform are approved to list their profiles. Brands can find former executives from major companies such as Estée Lauder Companies, L'Oréal, Net-a-Porter and Glossier.
"We have seen this acceleration and push to freelance, because media companies, agencies and brands have downsized a lot of marketing teams," said Lara Vandenberg, founder and CEO of Publicist. "A few years ago, 80% of a brand's team was full-time and 20% was freelance. In the next couple of years, it'll be closer to 50/50."
In a Harvard Business Review survey of C-suite executives, half said it was "highly possible" that their permanent full-time workforce would be "much smaller" in the future, two-thirds said they expect to increasingly rely on temporary talent. It also found that there are now over 330 talent-finding platforms for highly skilled workers, and almost all Fortune 500 companies use at least one.
Emma Paton, co-founder of Net-a-Porter and a consultant for luxury brands, used the platform to find a brand client to work with on a five-month project via her new freelance consultancy.
"It felt like a great way of trying to understand what might work for me," she said. Her experience at Net-a-Porter combined with her later work at her own agency have given her "multiple tools, a wider skill set and a better perspective, overall, to be able to deliver on what I'm doing now in my freelance consultancy capacity," she said.
Brands can use the platform by creating a project, which involves listing out the dates and pay along with the job description and any requirements. Talent profiles include both descriptions of experience and a list of the brands they have worked with in the past, which can be searched on the platform.
In addition to seasoned former executives, Publicist is also "seeing a lot of Gen Zs that will probably never go into a full-time job," said Vandenberg. "Gone are the days that people want to work for a brand for 30 years or so."
So far, 80% of the talent on the platform are individual freelancers and 20% are agencies. Most new applicants have come to the platform via referrals, and Vandenberg said that the company plans to recruit more agencies for the platform. The company has over 3,000 marketing and PR experts currently listed on the platform and 450 companies.
Publicist is also part of the ongoing digitization of the industry that has been fast-tracked by Covid-19.
"The pandemic has really accelerated this by a few years," said Vandenberg. "On the one hand, we're seeing talent that has been at companies like L'Oréal or Diageo for 30 years, and as a result of the pandemic, they found themselves as first-time freelancers and consultants. They've come to our platform almost as a landing pad."
In addition, the platform has opened up opportunities for professionals from a wide range of geographic areas, especially because of the nature of remote work during Covid.
"Before the pandemic, we saw localization was a really important thing for someone. If it was an L.A. brand, maybe they'd want an L.A. agency," said Vandenberg. But she said that during the pandemic, 95% of clients mark job location as remote, proving "remote is here to stay, and people have transitioned to not really caring where that person is," she said.
But there are drawbacks to relying on freelance work for both brands and talent, said Emily Parr, founder of PR agency Poke PR. For brands, especially in the startup phase, "It's important for them to be getting consistent buzz, press, stories, interviews and all of these things — not just around the time that there's a launch or some sort of announcement," she said. And for professionals living the freelance life, "It's obviously a hustle, always trying to find your next gig."
In Paton's view, both in-house and contract-based support are "still extraordinarily important" for brands. "No one knows the brand quite like you do when you're there every single day, working across teams. A 360[-degree] integration across all of the different departments when you are in-house is vital," she said.
"But what consultancies and freelancers can offer is a very different perspective to support that role. So I wouldn't say it's an either [one] or [the other], but instead the marriage of both. A brand doesn't necessarily have to trade one for the other."
https://digiday.com/?p=409001
October 4, 2023 • 7 min read
•
•
There are still those who believe that AR has a place in the marketing funnel, however big or small right now.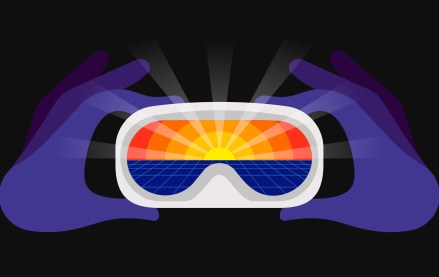 October 4, 2023 • 3 min read
•
•
With Pokémon Go revenues falling year-over-year, Niantic, its developer, is looking beyond its popular augmented reality game to generate profits.
October 3, 2023 • 2 min read
•
•
In episode four of the "Is This The Metaverse?" narrative podcast, Glossy international fashion reporter Zofia Zwiegliska spotlights the brand opportunity when it comes to fashion in the metaverse.