InterContinental Hotels Eyes Pinterest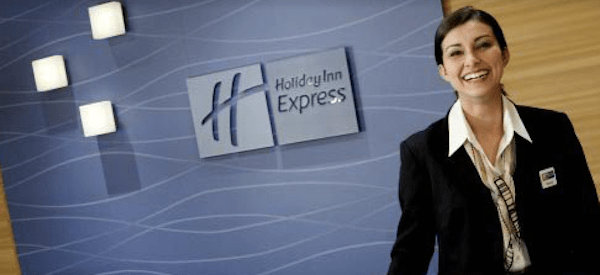 When it comes to digital, the InterContinental Hotels Group has a test-and-learn strategy, giving various platforms and tactics a try and then investing more heavily in the ones that work. That's why it's jumping on the Pinterest bandwagon.
InterContinental Hotels will focus on implementing a Pinterest strategy, recognizing the platform has made a big splash in the social media space. The problem: It's not sure just how to do it. Pinterest has become quite the craze, and it's understandable why this is so. Pintererst total U.S. page views increased 21 percent in February, and the social media destination now ranks among the top 30 U.S. sites overall in terms of total page views, according to Experian Hitwise.
"IHG does not pretend to have all the answers in social; it is changing too quickly," said Del Ross, vp of Americas sales and marketing at InterContinental Hotels Group. "We test just about everything and learn what does and doesn't work. We repeat what works and capture lessons from what doesn't."
The brand is very focused on social media, with Facebook and Twitter topping the list of important social platforms. The hotel group's Facebook destination has about 25,000 likes and about 350 people are talking about the brand on Facebook. On Twitter, the company has about 9,700 followers, with 724 total tweets. Although these numbers are not comparable to social media giants like Coca-Cola, for example, InterContinental Hotels says that's OK.
InterContinental has its share of successes in social media. In Nov. 2011, its Crowne Plaza chain of hotels ran the "Marry Me 11.11.11" campaign. The campaign was a Facebook contest with prizes for 11 lucky couples to win a dream wedding on 11.11.11. A Facebook tab featured a gallery of submissions where visitors could vote for their favorite couple. Twenty-five finalists were selected from more than 600 entrants for phone interviews. InterContinental claims this effort achieved more than 5,000 registrations, mostly from Florida, New York, Pennsylvania and California. There were 600 entries or love stories submitted, and the campaign garnered 600 million earned media impressions.
Another interesting focus for InterContinental Hotels is the use of online ad retargeting. The brand recently turned to Solve Media to test out the ad-retargeting service provider's Type-In video ads. The Type-In ads are pre-roll video ads, which consumers can skip watching by typing in the campaign's message. For example, the company recently ran a test campaign for its Crown Plaza brand of hotels. The message of the campaign was "Get a Better Golf Game with Crowne Plaza Hotels." Ross said that 93 percent of people who typed the campaign message into the ad to skip it were then able to recall the ad and the campaign correctly.
Ross is excited by the opportunities around online ad retargeting. He said that digital is getting to place where consumers are only going to see ads that matter to them. This is both useful and spooky, he said.
When it comes to mobile, InterContinental is not a newbie. Its mobile strategy focuses on cultivating loyalists. The company claims it was the first to have a mobile-booking capability, which was launched in 2001. The company has apps for iPhone, iPad, Kindle Fire, Google TV, and Android mobile phones and tablets. Ross confirmed that InterContinental's mobile apps generated close to $150 million in revenues in 2011, from just over $2 million in 2010.  The brand has a mobile website as well.
"We are one of the biggest digital marketers in the world," Ross said. "Our main goal is to expand the advantage there by continuing our strategies with proven media channels and push boundaries to new media. We are interested in Pinterest right now, and we know there will be new social media platforms, and you can count on us being there."
https://digiday.com/?p=8378