How Intel doubled its blog traffic in less than a year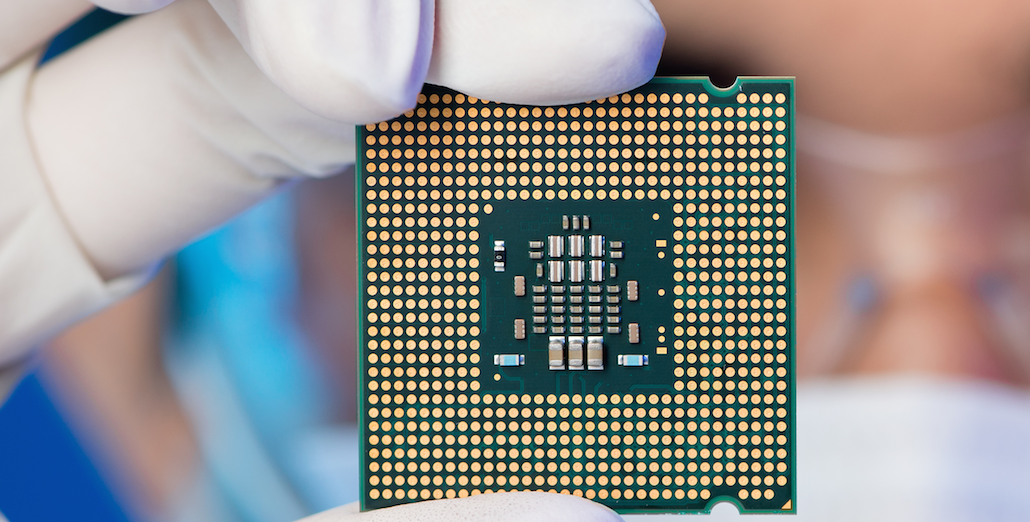 Luke Kintigh has figured out how to play brand publishing "Moneyball."
"Moneyball" was the book — and more recently, the movie — about how Oakland Athletics general manager Billy Beane used statistical analysis to build a competitive baseball club with a small budget. Kintigh used it as inspiration when he set out this January to grow Intel's blog audience.
Last November, Luke Kintigh transitioned from managing editor of iQ, Intel's digital technology publication, to global content and media strategist, a role that straddled Intel's editorial and marketing departments. Kintigh had been editing iQ since its launch in May 2012, but it was becoming increasingly apparent that if the blog were to be successful, Intel needed to focus on paid distribution as much as the quality of its coverage.
But in order for Intel to become smart about where it allocated media spending for stories, it first had to establish a baseline.
So Intel conducted a two-and-a-half-month-long test. Intel partnered with tech and design publication PSFK in January to produce 40 stories about the future of wearable tech over 10 weeks. Each post published in the first two weeks would be promoted through social platforms Facebook and Twitter and content-recommendation widgets StumbleUpon, ShareThrough, Taboola and Outbrain. The results of those two and a half weeks would inform the strategy for the rest of the series, and ultimately all of iQ.
Central to playing Moneyball is a robust data set, and for this, Intel partnered with SimpleReach, which provided Intel with real-time analytics about how its posts were performing and where its referral traffic was coming from.
"We've always had tons of data, but the problem was frequency," Kintigh said. "It came in weekly reports. It was like the coach telling you everything you should do after the game."
The results were illuminating.
The big "Aha!" moment, he said, was discovering what he called the 10-90 rule: Just 10 percent of iQ's posts were generating 90 percent of the site's traffic. It was clearly more cost-efficient to build upon that momentum than to promote an unpopular post.
"When you concentrate on what's doing well, finding a new reader is five times more efficient on a cost-per-click basis," Kintigh said.
IQ currently averages between 400,000 and 450,000 uniques per month, Kintigh said, up from the 200,000 uniques it had at the end of 2013, before Intel began toying with paid distribution.
That a publisher — albeit, a brand publisher — can more than double its number of uniques in less than a year gives credence to the use of paid distribution to scale an audience and again raises questions of whether publishers are being too self-righteous in shirking the strategy.
Despite increased reliance on social platforms to drive referrals and build audiences, most publishers still consider it unsavory to pay to distribute editorial stories on Facebook and Twitter.
The unspoken truth is that many publishers do pay to promote their editorial work on social platforms; they're just scared to disclose the practice due to "misplaced negative stigma," said Edward Kim, CEO of SimpleReach.
SimpleReach works with approximately 1,000 publishers, and just less than a third of them pay to promote editorial stories on Facebook and elsewhere, Kim said. Kim did not identify those publishers, but SimpleReach works with some of the most recognizable titles in publishing such The Atlantic, Business Insider, Forbes, Gawker and The New York Times.
For Intel, however, paid distribution is now woven into the company's brand journalism initiative. The company's new tack is to publish stories without any initial media spend and then promote only those that gain some organic traction within hours of going live.
A lion's share (62 percent) of the blog's referral traffic comes from social, and 63 percent of social traffic comes from Facebook, Kintigh said. As such, approximately 70 percent of Intel's promotion spend is dedicated to Facebook. The company still pays to distribute iQ through social-recommendation widgets and is experimenting with promotion through Flipboard and native ad network Nativo.
"We're really going to optimize and act like a day trader rather than hedge fund manager who buys and holds," Kintigh said of Intel's future plans. "We have this mindset that content is king, but really distribution is more important."
Image via Shutterstock
https://digiday.com/?p=88310