Financial services company SoFi is on a path to bring all of its creative work in-house.
In an effort to save money and bring marketing staff closer to the product, assets like web content, email marketing messages, sponsored posts and content marketing materials have been moved under an in-house agency internally known as Commas that was set up in January.
"The reason for bringing the marketing in-house is that a lot of companies, including SoFi, want to own that narrative," said Shahin Edalati, executive creative director of SoFi's in-house agency. "As we're defining the brand, we can work cross-departmentally; it's not about marketing and products, everything is a branding touch point for the consumer."
Commas is based at SoFi's San Francisco headquarters. It reports to chief marketing officer Joanne Bradford. Its team of 22 employees includes producers, project managers, art directors and writers. Eighteen of its 22-person team have an agency background, according to Edalati. SoFi currently outsources video production to third-party vendors. It doesn't use agencies for creative projects, but uses 360i for SEO-related work, and "a number of other agencies" for search and measurement.
The in-house agency is made up of four teams, including an interactive group that takes care of web updates, paid social content and email; a brand and graphic design group that oversees the design of events, the graphical look and feel, and partnership guidelines; an advertising group that focuses on campaigns; and a project management team that oversees budgets and time frames. While Commas focuses on production of creative assets, a separate team that reports to the company's chief marketing officer does media, programmatic and search buying.
For SoFi staffers, in-house work offers opportunities to direct one's creative energies toward a bigger mission.
"Before, it was kind of taboo if you worked client side — it was like you weren't good enough —  but now, if you're actually good, you work in-house for a client you believe in," Edalati said. "That's why agencies of record are going away as more creatives are going in-house and working for brands."
Bringing the creative team under the umbrella of the brand not only ensures that staffers are invested the brand's success but also allows for quick and easy access to product design teams.
"It's not anybody's fault when you outsource something when you have different stakeholders; it's very hard to collaborate and bring the external organization [in] and have them work with different departments," Edalati said. "At the end of the day, you're focusing on a project, but when you come in-house, you look at it as a roadmap or story."
Aligning creative products with the customer journey was one challenge creative and product teams at SoFi worked closely on in the months before the release of the SoFi debit card product in June. Faith Bolliger, vp of design, said during that time, different versions of the product design were circulating from marketing and product teams. It was a situation that could have resulted in competitive tension, but through close collaboration, product and design teams were able to reconcile a final version based on a shared set of objectives based on a customer journey.
"Even though we sit in different departments, the team at its core is complementary and [has] overlapping skill sets," said Bolliger. "There's value in taking advantage of that and defining a way to get more creative and bringing a broader thought process across marketing and product."
Industry watchers say it's natural for a company like SoFi to roll out an in-house agency because of its startup mentality and the need to solve customer problems that aren't always straightforward. Doing marketing in-house also lets employees benefit from a wealth of data on customer behavior, making it easier to build products based on user preferences.
"It's a DNA thing — why not take on this other capability the same way we think about development, and the fact that established players are doing it, there's a model out there," said Arif Mansuri, group vp and head of strategy at Huge. "And selling financial services is not like selling Skittles; some of the things they're trying to articulate require education."
Building out an in-house capability builds a level of expertise across teams to more efficiently collaborate and share insights; the challenge, he said, is scaling the creative team as the company adds products and services at a rapid pace. SoFi, whose original focus was student loan refinancing, has since evolved to offer a full complement of financial services, including banking, investing, insurance and mortgages. 
In-house creative teams also grapple with challenging orthodoxy.
"You have a political problem where it's difficult to fire the in-house agency," said Brian Wieser, senior analyst at Pivotal Research. "There's always more of a risk of 'yes sir' or 'yes ma'm.'"
Edalati said that was a concern when he moved from the agency world to in-house agencies, but he said challenge and dissent are encouraged at SoFi — a culture that energizes his team.
"It's a challenger brand internally, and we are always redefining ourselves," he said. "It's changing as a company, and it has a culture where people can speak up."
https://digiday.com/?p=298799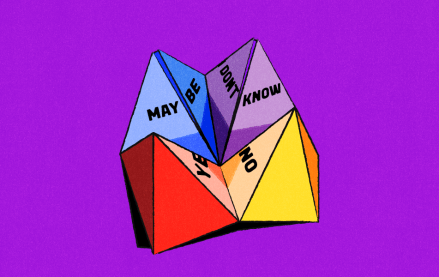 October 3, 2023 • 5 min read
•
•
Overall there's more due diligence from marketers when it comes to influencer marketing efforts now, according to marketers and agency execs, who say that there's been more rigor over the last year, and especially over the last six months.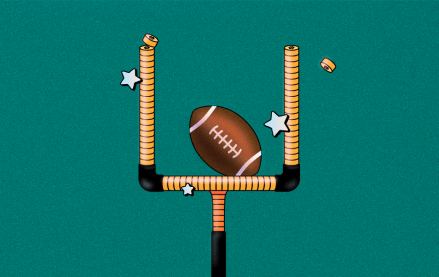 October 3, 2023 • 3 min read
•
•
The collaboration between the Los Angeles Rams and Snapchat goes back to 2020 as the Rams made became the first NFL team to conceive a Snapchat AR experience, affording fans the opportunity to virtually wear the team's recently unveiled uniform.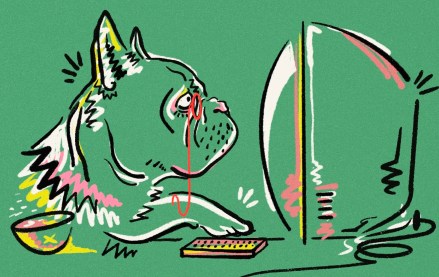 October 2, 2023 • 7 min read
•
•
When it comes to agencies, both of Meta's older sibling social media platforms may be past their primes.