'Dispiriting experience': Inside Macy's turnaround strategy
January 24, 2019 • 4 min read
Online and offline, Macy's is casting as wide a net as possible to grow market share.
Like other legacy retailers, Macy's has been in a bind, struggling to make up for falling foot traffic with online sales. To do this, it's been working on a 2-year-old "North Star" turnaround strategy that rethinks inventory, experience and technology. So far, that's meant firing on all cylinders: It's updating stores, investing in new categories, appealing to new businesses and growing digital capabilities.
As of yet, results have been mixed. Macy's delivered sales gains last year; the third quarter of 2018 saw 3.3 percent same-store sales growth. But, like JCPenney and Nordstrom, the department store reported lackluster holiday sales for the 2018 season with a 1.1 percent same-store sales growth during the November-to-December 2018 period. Still, the retailer pointed to strong growth (without offering specifics) in a group of updated, smaller-format stores it calls "Growth50 stores" (also called "magnet stores") and "double-digit" digital growth. Its regular store closures are also closely watched: It will close eight more in 2019, as part of a plan to close 100 stores that was decided in 2016. Macy's declined to comment for this story.
"The overall backdrop I look at for Macy's is the secular decline of mall anchor stores — I think that's just a weight they're dealing with," said eMarketer e-commerce and retail analyst Andrew Lipsman. "What's been interesting is Macy's has performed really well for the most part."
In the age of Amazon's one-click convenience, the field of old-guard department stores vying for room in the market is crowded. Sears, Pier 1 and JCPenney are struggling to stay afloat, but Nordstrom (and Target, to some extent) have already started integrating direct-to-consumer brands into their physical and digital inventories.
Much of Macy's success will hinge on the in-store experience. While the company reports that renovated stores are doing well, the brand still needs to figure out what to do with a fleet of tired, unrefreshed stores that are struggling to attract customer interest.
"They have to elevate the whole [in-store] proposition," he said. "Right now, there's no reason to go into a Macy's — it's a dispiriting experience," said Neil Saunders, managing director of GlobalData Retail.
Where Macy's shines, said Lipsman, is digital and mobile commerce. In August, the company reported that sales on its mobile app grew 50 percent for the first half of last year compared to the same period the previous year. It has also built a third-party marketplace where brands can ship directly to consumers. Using what it knows about customers, Macy's can personalize the experience.
"We curate for our customer through a highly edited assortment that is localized to a specific market, using our enhanced data and analytics, we are able to efficiently influence assortment down to the store level," CEO Jeff Gennette told investors in November.
But despite these positive moves, the brand has major challenges to rectify, said Saunders.
"Macy's has a sizable e-commerce business that's grown in terms of brand penetration — they deserve a lot of credit," he said. "[But] they haven't done enough on owned brands and Macy's exclusive brands."
The company has, however, invested in growing its private-label brands, alongside direct-to-consumer roll-outs at physical locations. In a recent interview, Macy's general business manager Molly Langenstein said the company is planning to increase the proportion of private-label brands on its shelves to as much as 40 percent of inventory. In October, it entered into a partnership with BuzzFeed to launch home goods brand Goodful, with items ranging in price from $15 to $230. It has also grown its custom-made apparel initiative, Tailor Square Made-To-Measure. Direct-to-consumer brands were featured as part of in-store popups in November in collaboration with Facebook. It has also working with startup b8ta, a company that creates physical retail storefronts for direct-to-consumer brands, in which Macy's has a minority stake, to feature online-first brands' merchandise in Macy's stores. Another acquisition, Story, will bring in a frequently rotating selection of curated products as well.
Looking ahead, Macy's needs to focus on capitalizing on its brand recognition to become a curator and go-to marketplace, argues Corey Pierson, CEO of customer intelligence platform Custora.
"Macy's has a very strong brand," he said. "Vendor direct [online marketplace] allows them to carry a much wider product assortment with lighter-weight logistics than the traditional buying process; it lets them find ways to expand the assortment so customers can go to Macy's to find all the cool things they want." 
https://digiday.com/?p=319410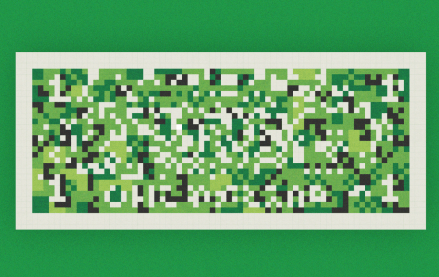 September 21, 2023 • 3 min read
Ducati has legitimate reasons to investigate Web3 tech as a marketing tool. Building a community of Ducati enthusiasts, or "Ducatisti," has been a core element of the brand's marketing for decades.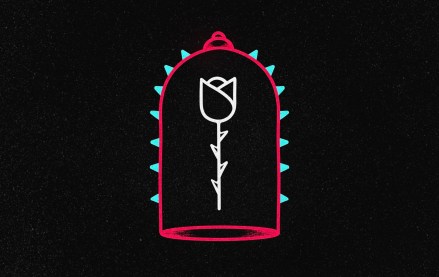 September 21, 2023 • 5 min read
In this edition of the weekly Digiday+ Research Briefing, we share focal points from Digiday's recently released reports on agency and brand confidence in TikTok, and on how publishers are making Instagram work for them.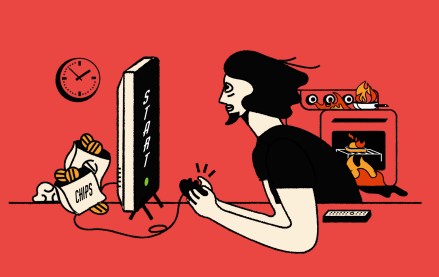 September 21, 2023 • 4 min read
While this is the first gaming related livestream Fandom has done with Instagram, it's part of a bigger push to celebrate and embrace the vast gaming community among the Gen Z demographic thriving on Instagram's platform.