Over the last six months, a new type of client base has been "bombarding" influencer marketing agency Viral Nation, which creates campaigns for companies like Apple, McDonald's and the NBA.
It's the coin companies behind every random or obscure cryptocurrency that exists.
Viral Nation, which co-founder Joe Gagliese said is filled with "advocates of crypto," decided not to entertain those pitches.
"It's hard for us to distinguish reality from fraud or scams," he said. "It's not something we want to tie our horse to. There are a lot of legitimate companies and players in that space, we understand that, but it's best to just make sure we keep our influencers safe as well as their audiences from something risky."
It's safe to say that influencer marketing has hit cryptoworld. There's a growing number of influencers on platforms like Instagram and YouTube being paid anywhere from a couple hundred dollars to tens of thousands of dollars (if they're being paid in crypto) to endorse some new coin or initial coin offering, according to Barbara Soltysinska, CEO of indaHash, a tech platform that connects brands with influencers and just completed an ICO, which it promoted by partnering with a number of "crypto YouTubers."
It's not an especially recent phenomenon — crypto influencers have been raising their profiles since the major price hikes at the end of 2017 — but in light of bans by social media companies like Facebook, Google and Twitter of ads that promote less than sophisticated crypto projects, it shows that crypto mania, which has gotten out of hand for most serious participants in the space, can still find other ways to grow.
"It's important for us to reach influencers to give more of an explanation," said Soltysinska, who collaborated with YouTube channels like Crypto Love, which has about 80,000 followers, Crush Crypto, which has 28,000, and The Cryptoverse, which has 44,000 on 20-minute video interviews and reviews that mostly involve one person talking energetically into the computer for an extended period of time. "You can't explain as many things in a Facebook ad as in a 10-minute or one-hour video."
Soltysinska said YouTube is where "everyone goes" for crypto news. Channels with a 50,000-person following are a big deal, she said.
And Soltysinska maintains that it's real, authentic content. "It's important to mention we don't influence the content at all," she said. "We want them to give credible videos."
Kevin Ting, the founder of Bitcoin for Beginners, uses his YouTube channel to educate beginners on how to even begin navigating cryptocurrencies. But not every crypto YouTuber is so focused on education. Many endorse new coins and ICOs for payments — the Federal Trade Commission requires they disclose the sponsorship — in the form of "reviews." Some do interviews with the company executives behind an ICO.
Ting said sometimes companies reach out to him asking for a review of their product or service. Typically, they'll negotiate a price in Ethereum or bitcoin. So far, he has reviewed coins called VeChain, Electroneum, Iota, Verge and Tron.
"A lot of influencers do it differently. I do it as an intro or overview of the project, rather than a review," he said. "I don't say, 'this is good or bad,' or give it a rating. I don't do that in any of my videos, sponsored or not."
Ting said making money is a motivation, but maintained he's mostly in it for the well-being of the space. Ting, who has about 12 different coins, is a HODLer, the industry term for someone that buys coins and holds onto them for the long term without much or any trading activity. He said there are so many different coins because none of them are perfect, and by creating education content, he can help those seriously invested in the space figure out where to make improvements or create better features.
That's part of the problem that ultimately led to the crypto ad ban by other social media platforms: Despite cryptocurrency showing up in mainstream media daily — and not in headlines related to a drug bust or exchange heist — there's a huge lack of education and understanding of the business and technology of crypto available to the general population. The space is just too immature for the level of mania surrounding it.
"We've also seen companies come and say, 'We'll pay you a couple thousand dollars to do an Instagram story,' talking about how this is going to be the next big coin and pushing people to their platform in order to buy some," said Gagliese, adding that even though crypto ads have been banned on social platforms, the gold rush to crypto is too big to contain companies' desire to promote projects.
"Every grassroots type of affiliate marketing and payments thing that you can think of is probably going on," Gagliese said.
And yet, if done well and done right, influencers could have a role to play in closing that understanding gap.
Crypto is still in the earliest stages of adoption, and there are still huge barriers to entry. There are different wallets people need to set up; they may not be able to find certain coins on the exchange they use, so it might be necessary to open an account on a different exchange. If a fork in the code happens, they need to learn how to claim their "new currency."
"Theoretically, if influencers are great at getting large groups of people more comfortable with new products, new ideas, I can definitely see how for something so confusing and intimidating as cryptocurrency, getting people trusted by their audience to speak on it would be helpful and eventually lead to adoption or greater understanding," said James Nord, CEO of Fohr, another influencer marketing firm.
Shameless promotion of shoddy projects is definitely not good for the ecosystem, but the markets will fix that themselves, Ting said. Last year, when ICO boomed in popularity, investors could bet they'd get a high return on investment, he said, but today that's not the case, as people are starting to become more cognizant of illegitimate projects.
"We've already seen a movement to ICOs getting lower returns," he said. "That's the market telling ICOs they've taken notice of a lot of the b.s. going on."
For more on the modernization of money and commerce, subscribe to Tearsheet's daily newsletter.
https://digiday.com/?p=282701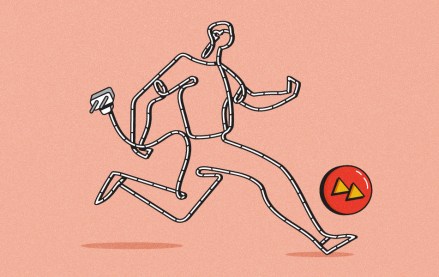 September 22, 2023 • 4 min read
Women's sports are having a moment. Brands, media companies and agencies are looking to get in on the action.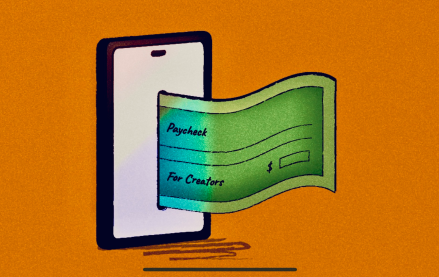 September 22, 2023 • 6 min read
The Hollywood strikes were supposed to be a game changer for many of them, but the situation hasn't quite lived up to the hype.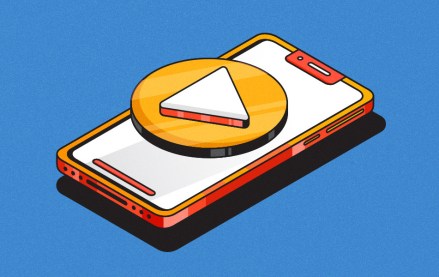 September 22, 2023 • 5 min read
Given the rise of short-form video, agencies that focus on the format, rather than specific platform expertise, will reap the rewards.