Back in 2009, the hospitality industry caught the social media  bug. Hotels sprained ankles jumping on the social media bandwagon.
Hyatt Hotels & Resorts was one of the first few, launching @HyattConcierge, Twitter's first real-time global hotel concierge service, apart from establishing a presence on Facebook, YouTube, Google+, LinkedIn, Instagram and Pinterest. Like many marketers, the goal was to build as large of a following as possible. Call it the Like Era.
But companies are now rethinking their social and digital strategies and relying on quality rather than quantity as the metric for success. And once again, Hyatt is reinventing itself and pushing for more personalized engagement, with a new mobile site and app as well as a new portal for guests to share their luxury wish lists.
Hyatt first attempted to build on the success of @HyattConcierge last year in October, when it launched the Hyatt "Control Room" – a dedicated social services team to connect with guests on a "deeper level."
"The question was how might we proactively and respectfully connect more," Karen Dawson, vp of Hyatt's digital strategy, told Digiday. So they gathered some of their best sales performers and established this round the clock multi-platform room to interact more closely with their guests.
Depending on the time of the day, a guest could be interacting with a representative sitting in Omaha, Mainz or even Melbourne. And sometimes, guests are also in for a treat, like on Valentine's Day last this year.
The strategy seems to have worked. Hyatt recently received a Social Media in Travel + Tourism Award (SMITTY) for Best Customer Service. The second phase of the Control Room will be started in Asia very soon. And, since its launch, Hyatt has seen a 2,000 percent increase in conversation volume and has joined more than 50,000 guests' conversations on Twitter. This goes beyond just counting the number of "likes."
"What we're seeing is that people like to do things in loads of different ways. There's people who like to pick up the phone, and even more of those who like to book online," said Dawson. So it's not surprising that the hotel chain just revamped its mobile app last week, shortly after redesigning its mobile site in April.
While the mobile site was visually re-engineered, the app goes a step ahead and provides for an improved user experience and allows for easier booking – another change prompted by consumer feedback and guidance.
"We are eager and open," said Dawson. "It's far better to know how you can improve and to deal with something openly and honestly." She also said that Hyatt tries to respond to even negative and neutral feedback, for they value that the customer is volunteering his or her time to be heard.
Hyatt is not alone. Others too, are keeping close tabs on the changing landscape. Take competitor Four Seasons, which prides itself in innovative campaigns such as last year's "Pin-pack-go" on Pinterest and the integrated global and local nature of its social media strategy.
"All of our 90 plus properties over the world have dedicated social media teams that operate on all the major platforms," Sorya Gaulin, director of PR, social media and promotion at Four Seasons, told Digiday. "We've been early adopters, and are always monitoring the space to see what's new and conducting pilot studies."
Like many companies, Hyatt claims it wants to go beyond social media marketintgto become a full-fledged "social business." To do this, it is soon publishing "Social is a Behavior," a thorough internal digital guide that it plans to circulate to all its employees. This will contain the company's social strategy, overviews of social platforms as well as case studies.
"Understanding who you are as a brand and being able to communicate through the lens of that brand is incredibly important," Dawson said. "For us it starts with Hyatt, and then it runs through the filter of the other brands," whether Andaz or Park Hyatt or the others.
Dawson said that the overall strategy was pretty well set, but that the individual brands didn't shy away from experimenting and switching things over to suit themselves. Take the upcoming ad campaign #MyLuxList by Park Hyatt, which usually caters to the affluent traveller.
As a part of the campaign, Hyatt will be launching a new website that lets customers share what luxury means to them. It is another attempt to connect with the customer personally, as the company recognizes that the definition of luxury and what constitutes a special trip differs for each one. A video and matching print campaign will accompany the website.
"As the hotels continue to expand as we realize where social is more prevalent, and where people are using the channels, we'll make sure that we've got the right number of resources," Dawson said. "It's a marathon rather than a sprint, and we'll continue to optimize and get better."
https://digiday.com/?p=80632
October 4, 2023 • 7 min read
•
•
There are still those who believe that AR has a place in the marketing funnel, however big or small right now.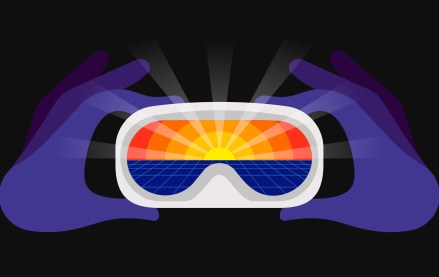 October 4, 2023 • 3 min read
•
•
With Pokémon Go revenues falling year-over-year, Niantic, its developer, is looking beyond its popular augmented reality game to generate profits.
October 3, 2023 • 2 min read
•
•
In episode four of the "Is This The Metaverse?" narrative podcast, Glossy international fashion reporter Zofia Zwiegliska spotlights the brand opportunity when it comes to fashion in the metaverse.