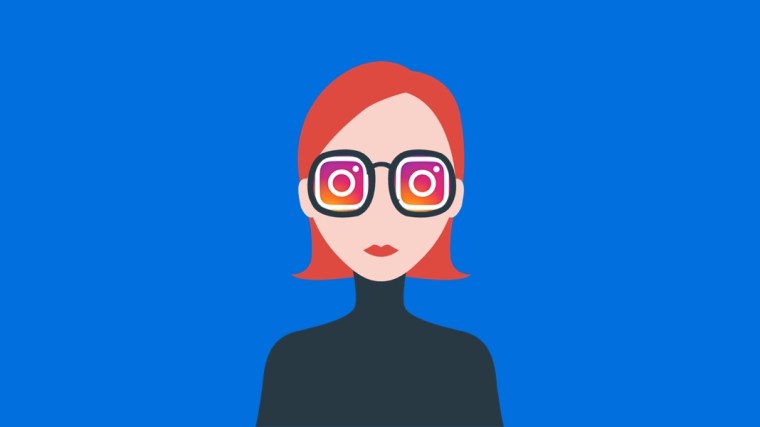 June 17, 2020 • 5 min read
Crocs rode a wave of popularity early on in the millennium, and was recently rocketed into popular fashion once again, thanks in large part to Gen-Z consumers and to a strong social marketing strategy.
But like most companies, the moment that the United States went into lockdown, Crocs stepped on the marketing strategy brakes and stopped all existing campaigns. But that is changing quickly as the brand turns to social to market again.
Yann Le Bozec, Croc's EMEA marketing director, said in the most recent edition of Digiday+ Talks, a series exclusively for Digiday+ members, that social media became the primary destination for Crocs when advertising the brand during the pandemic.
It also became a great medium for Crocs to start actively listening to fans of the brand, as well as getting in front of new communities to widen engagement with new potential customers.
The messaging and images posted on those platforms have needed to change, given the current climate. However having three months to get the marketing team's feet back on the ground, Le Bozec said that they are prepared for the new normal and have developed a timeline for messaging that will get the brand back into view, and on the feet, of customers.
See the event video and the slides below.
01
What we learned
Staying agile and getting back into action
Acting fast by pausing marketing strategy at the start of the pandemic was not the only point at which Le Bozec said his team had to be agile. He said his team had to figure out how to make any existing marketing materials and promotions work for the current environment. That meant holding off on posting any images of people outside their homes and in public settings.
This also meant leaning heavily into "work from home" messaging and creating new social-first campaigns, he said, which included a series of branded gifs on Instagram Stories.
Forward looking at the recovery period, Le Bozec walked through how his team is preparing for every stage of reopening and what brand messaging and images would fit best in those scenarios:
Under quarantine: "Need comfort? We deliver."
Quarantine lifted: "Good feels and good deals."
Businesses and schools resume: "A fresh pair for fresh air."
Large gatherings resume: "Come together as you are."
Full recovery: "Happy feet are here again. And here for a deal."
Croc's approach to TikTok and other social media platforms
Le Bozec said that with the rise of consumers using social media while in lockdown, these platforms are now top of mind and his team has begum building social-first, timely campaigns as a result.
While Instagram, 818,000 followers, remains the place where Le Bozec said his team engages with fans and consumers the most (either through liking and commenting on posts or speaking with them through direct messages) TikTok, 191,100 followers, has become an appealing place to drive content-based campaigns that his team can have a heavy hand in controlling and leading.
"There are some opportunities in paid and advertising, but content creation is something that we can directly influence and we can really put in place quickly," he said. These content campaigns include challenges and contests with app users that have yielded a lot of organic engagement with the brand and its hashtag.
One contest was the $1,000 Crocs Challenge, which involved fans posting custom versions of Crocs that could be considered high-end. The winner was given $1,000 worth of Crocs and that challenge hashtag received 19 million views while 40,000 videos were created using the hashtag.
The other benefit that Le Bozec said TikTok has by nature is its connection to the Gen-Z consumer as well as being in global markets where the Crocs brand may not be operating.
Croc's influencer strategy
Le Bozec said that his team works with micro influencers and celebrities that already have proven to be fans of the brand. "Our celebrities and influencers are buying crocs before we're gifting them," he said. "That really shows the authenticity of the brand." But the real success stories that come from working with influencers and celebrities are when Crocs works with unexpected people.
Post Malone is one celebrity that has collaborated with the brand. He had three different limited edition pairs of crocs that use the singer's album art and each iteration of the partnership has sold out.
Right before the lockdown, the company also announced a collaboration with Kentucky Fried Chicken that was launched during New York Fashion week. The shoes they created looked like KFC's chicken buckets and had charms (jibbitz) that plug into the holes of the shoes that looked like fried chicken. The unique partnership, he said, led to an increase in media coverage.
These types of partnerships not only "increased our visibility" but they "targeted a new type of audience," Le Bozec said, which, he added, is a big goal for the company. He said that because authenticity is key for the brand and they want to reach new potential customers, his team has been focusing on growing partnerships with more micro influencers, rather than solely working with big corporations or celebrities. "We realized that we have a lot of micro influencers that operate in different communities and there is a clear connection between those influences and the community they're in," he said.
02
Event video
[s3mm type="video" s3bucket="digidaysite-media-bucket" files="6-16 Digiday Plus Talk.mp4″ /]
03
See the slides
https://digiday.com/?p=370163