How Citi and Puma Use Content for Credibility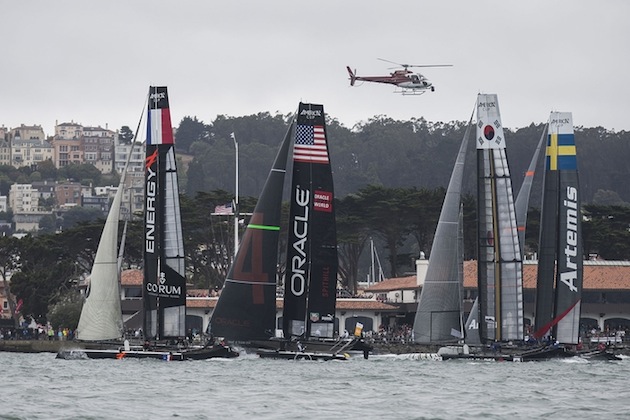 Puma and Citi, although two very different brands, with very different goals, both believe in content as a means of selling their products and services — over the long-term.
For Citi that has meant creating content and initiatives that are not about the brand, but somehow align with the brand. It means teaching as opposed to telling. And it's meant actively listening in order to figure out what will resonate best with consumers. For Puma, content is about being relevant to its target audience, while also building credibility as a thought-leader in sports like football and sailing.
"We have to think like a publisher," said Linda Descano, managing director, head of digital partnerships and branded content at Citi, at the Digiday Brand Conference. "This brings a paradigm shift, since we know we know how to create advertising and collateral and when you talk about content, you have to step back and put the consumer at the center. So it becomes less about product and more about the consumers."
Citi has operated the Women & Co. branded community portal for about 12 years and recently took to the LinkedIn platform. Citi's branded community features customized content around networking skills and tips on career advancement as well as access to the LinkedIn Today experience sponsored by Citi. LinkedIn curates the content for the Connect Professional Women's Network. Some content is also integrated from Citi's personal finance website for women, which is dedicated to helping women strengthen their financial futures.
For Puma, building credibility has nothing to do with finances and everything to do with sneakers and sports. Puma's content marketing strategy rests its laurels on building credibility in football, sailing and other sports. For example it created a Tumblr that is dedicated to the sport of sailing. It does push products there, but the majority of the content is videos, articles and images related to the sport. Remi Carlioz, head of digital marketing for Puma, said that Puma's sailing line sold out after just two weeks as a result of the Tumblr.
"It is easy to post a picture of a cat or dog and get thousands of likes," said Carlioz. "It is easy to post happy Friday the thirteenth. But any brand can say that. For us it was about figuring out how do we reach out to an audience and be relevant and really different. Relevant content is key, while still setting a tone and brand voice."
Carlioz talked about Burberry as being a brand that he really admires in terms of what it's doing on the content side of things. The brand has half a million followers on Twitter and even though it could post pictures of Kate Moss all day long and get plenty of engagement, it posts pictures of architecture in London. That's relevant, Carlioz said.
"We want to sell sneakers so if we do, it's a good day," Carlioz said. "Establishing credibility will help sell sneakers."
https://digiday.com/?p=22090