Getting ahead in the digital media and ad world isn't easy; it's cutthroat, competitive and things don't always go as planned. Top executives in the industry may have been able to chart out illustrious careers for themselves, but they didn't do so without facing their fair share of setbacks.
From having their companies shut down to being fired, these execs have had their own personal moments where they have seriously doubted themselves and their career decisions. Digiday caught up with them to reflect on some of the hardest times in their careers and how they were able to tide through them.
Rich Antoniello, founder and CEO, Complex Media
One of the biggest challenges for me was when we were pivoting from being a magazine to a digital publication in 2008, and concurrently the world happened to fall apart in the middle of it all. It was our first year in the digital space and we seemed to face a cacophony of negatives and seemingly gargantuan challenges. In August 2008, we managed to raise capital and had an offer from a venture capitalist. In September, that offer was withdrawn. The darkest day is when you think you have money in the bank and then suddenly, you don't. At that point, the easiest thing to do would have been to fold — I wouldn't wish it upon my worst enemy.
Nick Godfrey, COO, Rain
Within the first week of winning one of our first big accounts, the client called in for a last-minute meeting, which two people wouldn't have been able to make it for because they were out. We were fired on the spot. That was a big blow because it made me realize how everyone is replaceable, work is never guaranteed and that contracts can be torn up — a tough lesson for a young agency and a 27 year-old. That wasn't it. A few weeks later, we'd won a game changing account. That night, we went out and had a huge celebratory dinner. We came into work late the next day, hurting from the night's celebration, and I got a call from the new client telling me that they had made a mistake and informed the wrong agency about the decision. We hadn't won, we came second. It made me feel like a fraud.
Julie Hansen, COO and president, Business Insider
In 2007, I left Condé Nast for what I thought was a very exciting opportunity — relaunching NCAA.com for CBS Sports. The aim was to build a big, public-facing league site for the fans, as great as the NBA and NFL sites. But within three months, my boss was let go. I didn't last beyond the six-month mark either. In accounting terms, I was definitely a LIFO — last in, first out. I knew I was at the wrong place at the wrong time and that it wasn't personal, but it's always a bit of a sting. In retrospect though, it made me reevaluate my career goals and have an epiphany, that I wanted to do something more entrepreneurial instead of legacy media companies.
Pam Scheideler, chief digital officer, Deutsch Los Angeles
I came up through management consulting and software development. Those industries are all about managing scope and making products according to spec, with a benchmark of delivering products on time and on budget, regardless of quality, effectiveness or usefulness. When I switched to the agency business, I was already successful, in my mid-thirties and thought I had all the answers. I arrived in Boulder to work at Crispin on a large dot com, and had one of my first (and few) meetings with Alex Bogusky. He was describing how he thought the site should work – and I interrupted him and said "No. That is not going to happen. Too complex, not enough time and not in scope." The room stood still. It was a turning point for me because I was forced to admit that I had a knowledge gap and had to go back to being a novice. I was an old dog that needed to learn new tricks.
Tony King, founder and CEO, King & Partners
The darkest moment of my career was definitely sitting on my friend's couch, having just left my comfortable and lucrative position leading a luxury digital design agency. I went from being the guy who designed the first-ever websites for Gucci and Alexander McQueen, to a guy sitting on a couch. I sold my car and bought a bike, which helped me fund the company and also got me cycling around to visit my old clients and get their feedback on my ideas. Months rolled in and our new agency had all of two employees  and still only a promise of some work. I started doubting my decisions – was I too naïve, did I get too confident and impulsive, how was I going to pay my bills? Finally, after many sleepless nights, we signed our first luxury fashion client and I was elated, but it still took a long while before I felt like we had "made it." I actually didn't pay myself for about two years until I felt the agency was able to proudly stand on its own.
Don Kurz, chairman and CEO, Omelet
As the CEO of my previous company, I believed I was in a strong position, having led its growth and market-beating performance. But in 2005, the cost of being public was becoming prohibitive with little benefit. I went to the board with a proposed solution: go private at a substantial premium to the current stock price. I had secured the backing of a strong financial firm, so I was confident in the ability to do a deal that would benefit all key stakeholders But the board, in a split vote, eventually disagreed with my proposal – and thus the path I'd envisioned for the company's future – so I ultimately chose to resign in order reconsider what I wanted for my career. Unfortunately, as the company's largest stockholder, I had a substantial amount of my net worth tied to the company's fate, having sold almost no stock during my career. The exit and subsequent poor performance of the company cost me an enormous amount of money. What I learned in all of this is the power of trust. While it didn't change my overall ability to trust, I still choose to lead in a very similar manner. It taught me to be more aware and sensitive to the many factors other than performance that can influence one's future.
Jason Harris, CEO and president, Mekanism
My lowest point in advertising was when I was working at an agency where very little was getting produced for an extended period of time. I felt unmotivated and demoralized with nothing to aim for and achieve. I started to question if advertising was even the right career for me at all. I was young and hungry, but had nothing to show for it out in the world. All talk, no action. But instead of a total career pivot, I started a production company where the focus was on actually making the stuff. This motivated me to then join Mekanism, which was a modern production company for emerging media then but has since become a full service advertising agency. The lesson was that there are so many roads to take in this business — you just need to look around and find the right one that matches where your passions lie.
Sean Corcoran, executive director, digital media and innovation, MullenLowe Mediahub
I had my biggest career setback pretty early on in my career. I worked at a dot-com in 1999 and didn't realize the bubble would burst and it would go out of business. I went to work one day in my shitty car and found out I was laid off. I didn't see it coming and thought it was the end of the world, I was so enraged I even crashed my car into Henry David Thoreau's birthplace. It was the lowest point and a story I still tell everyone. Thankfully, it gave me perspective pretty early on. Any time I have client loss or we lose a new business pitch, I've become good at keeping perspective and telling myself it'll pass. I have definitely taken it with me throughout my career.
Chris McLoughlin, svp of sales and marketing, LittleThings.com
I was at Golf for Women in 2007-2008, at the very beginning of the recession, which also coincided with the total meltdown in print advertising. When Condé Nast shut it down, it was brutal because I had hired almost everyone that worked there and felt personally responsible and that I was letting them down. While a lot of people moved onto great jobs pretty soon after, I feel that everyone arrives at their moment of their clarity in their own time. I personally didn't make the move to pure play digital until 5 years later. I had to spend considerable time reshaping my career.
https://digiday.com/?p=184493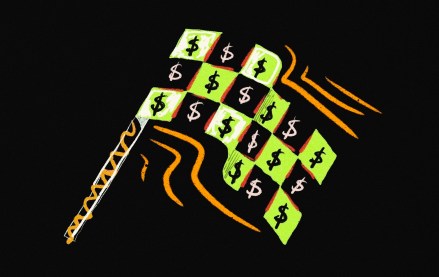 September 26, 2023 • 3 min read
With three Grand Prix races in the U.S. this year – Miami this past May, Austin in October and Las Vegas in November – the interest from U.S. marketers in Formula One has increased this year, according to agency executives, who say they expect that growth to continue next year.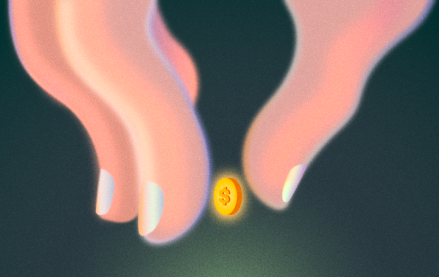 September 26, 2023 • 6 min read
A Digiday+ Research survey found that brands and retailers report using Facebook less over the last few years, all while the platform's value to their revenues and brands has increased.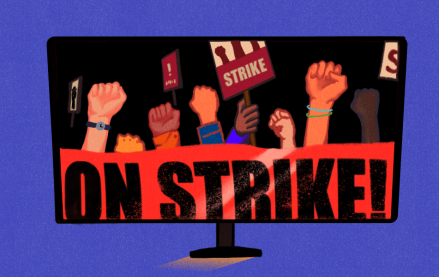 September 26, 2023 • 5 min read
The timeline for a return to business as usual – whatever that may mean now – is yet to be determined.