It isn't hard to track down Jon Mandel. Or even to get him to agree to an interview.
"Time is totally flexible in my world," says the former Mediacom CEO and now self-professed advertising pariah. "I can get anywhere."
There isn't even the usual bluster about being busy, or how it's simply unusually quiet right now because it's the dog days of summer. Mandel, in all senses of the word, is totally free.
In 2015, Mandel, now 66, got up on stage at an Association of National Advertisers conference in Hollywood, Fla. and presented part of the findings from a months-long investigation — as well as his own experience heading media at large agencies like Mediacom and Grey. The findings were simple and widely discussed in private: Media agency rebates and kickbacks were real, prevalent and widespread in the U.S. ad industry, meaning that agencies weren't living up to their duties of being real agents to their clients, non-transparently creating media plans that made them money, even if that meant worse results for their clients. The practices were widespread in both TV and digital and included cash incentives plus free inventory.
Dave Morgan, now the CEO of Simulmedia, who has known Mandel for years, says he found out when he got a text message of a picture of Mandel on stage, the screen behind him quoting a column Morgan had written about "perverse incentives" in the industry. "Way to go, Jon," he recalls thinking.
It caused somewhat of a firestorm, with multiple marketers opening up audits, and multiple agency leaders publicly skewering Mandel, denying that they had engaged in the practice. Mandel received multiple letters from his former employer, WPP, asking him to cease and desist.
ISBA, the U.K.'s ad association, also went on the record, with exec Deborah Morrison telling the Financial Times: "I don't believe that [the media agencies] have got the best interests of their clients at heart any more."
"It was an open secret. But it was don't ask don't tell. Nobody was willing to confront the scale and impact," says Morgan. "And to have Jon do it — someone who had built much of the media agency business. And to say what he said: To tell an audience of marketers that 'you're a bunch of rubes and we've been playing you for years', it took guts. He had the license to speak freely and he chose to."
At the time, Mandel hadn't led a media agency in more than a decade — after leaving Mediacom he went on to Nielsen, where he led NielsenConnect and then went on to found PrecisionDemand, a startup acquired in 2014 by AOL that worked on television ad targeting.
"I knew when I did the ANA thing that there was no more to do after that, because I'm a pariah," says Mandel. "I don't want to work with many brands because I don't ever want to be in a situation where anyone can say I did this to build a business. I did this because it's the right thing to do. And the industry needs to get its shit together or it's going to kill itself. And I did it for people who asked me to do it who weren't in a position to do it themselves."
Mandel sees himself as an ally, an example of the kind of person who was lucky enough to be in a position who saw something wrong happening and also was privileged enough to change it. "What I did, I know I could do it. If you're a single mother who needs the job, you can't do it. I could."
It's something he says was a part of his childhood. Growing up in Rye ("people accuse me of being upper class"), Mandel says he was part of a family and neighborhood where all that mattered was your "soul and how you comport yourself." That carried through into college, where he graduated from the 1974 class at Vassar, which was the first class to have men in it.
Because of that, he claims he is more sensitive than many others are — first to issues that particularly affected women, but even other groups. "I have hyper-awareness." Mandel says he was offering longer maternity leaves to his employees before he had to. He also says he was one of the only people to advocate for putting a woman on a car account while at Grey Advertising, where he spent 30 years. The reason, per Mandel, was simple: She was the best woman for the job. "There is pushback on everything that is different," says Mandel. "Old people, people of color, women."
Perhaps more tellingly, he also thinks men aren't the best fit for traditionally masculine accounts. "They put their personal beliefs into it, whether it's about football or the best car," he says. "That's what causes bad buys."
But what really impacts the inherent problems in the industry isn't simply digital media, or the lack of benchmarks, or even the lack of transparency. For Mandel, it's a simpler thing than that: It's the people who run things: They measure themselves far too often by their budgets, and the money they control. And the way to win in the agency business, too often, is by being better than the other guy. Put simply: "They act like their shit don't stink."
This allowed, per Mandel, to create an environment where executives were rewarded simply for whatever money they made, regardless of what it did for clients or the company they worked for. "The psychology of it allowed them to not know there was a difference between selling and lying."
The issue of media transparency when it comes to rebates is not over. In the ANA report that came out after Mandel presented the preliminary findings on stage, the advertiser association said that the "shakedown" agencies were widespread. They ranged from service agreements ad tech providers had to sign on to, black box deals, equity deals contingent on business going to those agencies and overall, numerous ways holding companies had structured certain deals in order to get favorable prices on inventory — leading to money that wasn't passed on to clients. It created, per Mandel, a "rip current clients couldn't swim out of."
It also has wide-ranging impacts on the agency business at large. The business will actively stifle technical innovation when it comes to digital media measurement because if they did, claims Mandel, they wouldn't be able to steal money. Effectiveness of digital advertising is at stake and called into question because agencies will skim up to 50 percent off the top of spend — which inevitably makes it not work.
Digital advertising is rife with waste. But this is worse than that — Mandel says agencies went in numerous times doing media deals at no cost and then sat back and made money on rebates. Shouldn't clients be more diligent, though? Mandel says agencies fond of blaming clients for not reading the fine print are failing their duties as agents.
"This is like a sex crime. First they say they didn't do it. Then they say it's consensual. Then they blame the DA."
Have things changed? Somewhat. Morgan says clients are more careful, so are agencies. But it's not completely solved. "Clients still don't really want to know," says Morgan.
Mandel agrees: "It's a slow process. Things have changed but not enough. It takes a lot to break an addiction."
In the last few years, Mandel has lain low. He's the chairman and CEO of a consulting firm called Dogsled Enterprises, where he helps clients figure out how to spend and allocate media. He doesn't name client names, but says there are few — mostly because he doesn't want to do this because for one, he doesn't need to, and two, he doesn't want anyone to think he did all of this because he wanted to make money.  It's a way to keep busy, in between spending time at his house in Mont Tremblant in Canada, and coming down to New York to see his daughter once in a while.
"I don't define myself by my job or what's it's going to say in the New York Times when I die. It's probably not even going to be in the New York Times. Might not even make Newsday."
https://digiday.com/?p=306201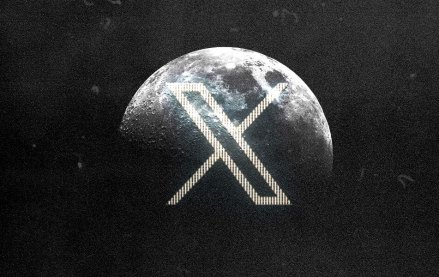 November 30, 2023 • 4 min read
In the packed DealBook conference in New York yesterday, owner Elon Musk bluntly told them to shove it.
November 30, 2023 • 2 min read
WorkTok, or CareerTok, is in full force. Combined, those hashtags on TikTok have over four billion views and it is benefiting Gen Z.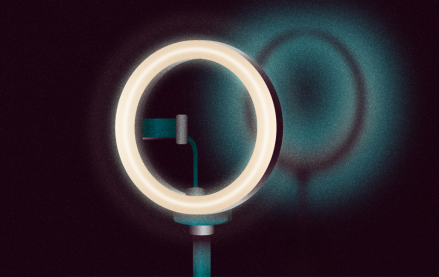 November 30, 2023 • 5 min read
In this week's Digiday+ Research Briefing, we examine how brands have been upping their TikTok investments this holiday season, how Lyft and the MSG Sphere are positioning themselves as ad opportunities beyond OOH, and how publishers are committing to building their events businesses in 2024, as seen in recent data from Digiday+ Research.