Google's delayed cookie cull is an inevitable intermission to its fractious pursuit of privacy protections
June 25, 2021 • 6 min read
•
•
Ivy Liu
Why has Google's plan for life after the cookie been delayed by almost two years?
Every answer to that question leads to another query. Few advertisers have been able to test any of the alternatives because there's been nothing to test. Why not? Because few of the alternatives are ready to be tested, and the bit that can be is so threadbare that marketers wouldn't learn much. And why is that? Covid delays and the sheer scale of replacing third-party cookies have slowed progress toward any replacements.
A delay was inevitable.
The reality is it's too early to understand if any of these solutions are viable alternatives to the third-party cookie. Not to mention some of them weren't compatible with privacy law across the European Union. And let's not forget the new proposals that are still being added as the smartest minds in the industry try to find positive-sum solutions.
"When interrogated, it became clear that Google's proposals raised more questions than answers, with holes of mistrust appearing," said Paul Lowrey, head of advertising strategy, insight, and marketing at ad tech company Azerion.
But the search for life after the third-party cookie was never meant to turn out like this.
Sure, Google has always publicly maintained that the timeline for its cookie replacements was fluid. As recently as last week, it said that it wouldn't kill third-party cookies without the green light from the competition watchdog in the U.K. But behind the scenes, it was a different story. As one ad exec explained on condition of anonymity: "I just spoke with Google last week, and they said their common sentence: 'We will launch earliest in Jan. and when we are ready.'"
Normally, Google carries itself with more certainty in ad circles. It tends to work closely with agencies in bringing ad technologies to market. Often, it's the agencies that convince marketers to pony up the cash for those tests. However, with Federated Learning of Cohorts (FLoCs), Google hasn't been as outgoing. Rather, it's keeping the solution on a tight leash. Indeed, there's not much the ad industry knows about these cohorts beyond the basics. In a nutshell, they are clusters of audiences that could eventually replace third-party cookies' one-to-one ad targeting capabilities.
"There are zero scaled testings of FLoCs happening now," said one senior agency exec on condition of anonymity out of concern their comments could jeopardize deals with Google. "We are working to define a testing plan with Google and other partners but expect that it will happen later in the year."
It's anyone's guess as to when advertisers will get their hands on those cohorts now that Google is set to pause the trial next month. That those tests stalled suggests Google doesn't have the answers to the reams of questions marketers have about cohorts — from their efficacy to whether they're OK from a privacy regulation perspective. Somewhere along the way, Google's reach extended its grasp.
Indeed, Google had told marketers that June would be the month they would get to kick the tires on one of the most anticipated — if controversial — parts of its Privacy Sandbox in FLoCs as far back as January. But with six days left of the month to go and marketers are still waiting — and they have no real idea of how long this will last. All Google has said is that it will make improvements to FLoC after the trials are paused, and share more information on future tests in its ad products over the coming weeks.
"The updated timeline gives marketers enough clarity on the timeline itself — but it only postpones clarity on what the ultimate future state will be, and leaves the ecosystem in a longer period of limbo, wondering what the future state might be and how various problems associated with privacy, addressability, and measurement will eventually be solved," said eMarketer analyst Nicole Perrin.
Granted, marketers still hope to get their hands on those cohorts before the end of the year. Not that Google has done much to nurture those hopes. The extended timeline is vague on a specific date. And Google execs haven't been much clearer behind closed doors.
"Marketers have a lot of questions but we're in this period of uncertainty when it comes to FLoC trials," said Dana Busick, associate director at buying agency Media Kitchen. "The process is ambiguous."
Yes, Google has turned on FLoC IDs so they can be assigned to Chrome users, but only for a small percentage in the U.S. as well as across Australia, Brazil, Canada, Indonesia, Japan, New Mexico, New Zealand, and the Phillippines. Without the necessary scale, seeing the true effectiveness of FLoCs was always going to be a challenge. In the U.S., for example, some execs said the FLoC IDs covered as little as 1% of the population, whereas others put that figure at 5%. Even if marketers were able to target and buy ads using those IDs, they wouldn't be able to learn much because the results won't be statistically significant.
That said, the trials aren't a complete dead rubber.
The IDs could be used to see how FLoC cohorts match up to people's actual content preferences based on traffic trends. This is fine for those marketers who like hypothetical details, less so for those who want a clearer picture of post-cookie life. Needless to say, expectations have been readjusted. In many ways, FLoC was always going to be tricky to get up and running for a few reasons.
Firstly, its one-size-fits-all taxonomy isn't rich enough for the industry, said Aaron McKee, chief technology officer at mobile ad tech vendor Blis. Second, with enough "interest identifiers," it's possible to de-anonymize the data, which defeats the entire purpose of being privacy-centric, he added. Lastly, the campaign performance of rigid and limited taxonomies like this is not meeting the industry's expectations, McKee concluded.
Given this and Google being at the center of such huge change, these things just take time.
"It doesn't make sense for our clients to be investing many resources into FLoC until those IDs reach at least 20% of the population in the U.S.," said an agency exec who asked to remain nameless due to their close ties to Google. "What worries me is that Google could change things several times over between now and when they roll these trials out."
It's a thought not lost on Google. The company can't afford to get FLoC and other parts of the Privacy Sandbox wrong. Not when it has already signaled that the era of direct consumer targeting is ending and the Privacy Sandbox is the future, at least as far as they are concerned. Revisions and delays to the Privacy Sandbox and the subsequent frustrations they cause seem a small price to pay if the labored, and at times baffling, the pursuit of those cookies is anything to go by. That Google has committed to working with various authorities around the world to ensure these solutions don't favor themselves as a business is a testament to this.
"Google knows the ad-funded internet is only sustainable with a scalable and democratized way for all advertisers to target and measure ads as well as for all publishers to monetize accordingly," said Wayne Blodwell, CEO at consulting firm The Programmatic Advisory. "It's great to see Google being so pragmatic about the role of internet advertising. Of course, they have a huge vested interest in getting it right but that ultimately is a very good thing for the digital ad industry and its constituents as Google won't make moves in the way Apple has."
The extended timeline allows the industry to more thoroughly and calmly consider Google's approaches to addressable advertising. There are various questions about those proposed solutions, concerning feasibility and privacy, that still need to be answered. A lack of ability to execute one-to-one audience targeting is a challenge. However, a core breakage in multi-touch attribution or media mix modeling presents a far more complicated challenge for Google moving forward.
https://digiday.com/?p=419170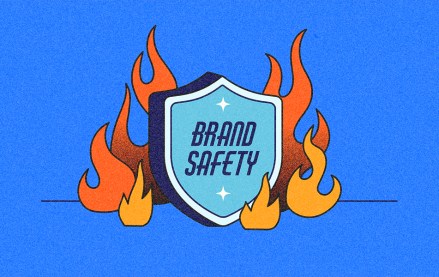 November 28, 2023 • 6 min read
"Major brands' search ads can appear on piracy, pornographic and sanctioned websites," research claims.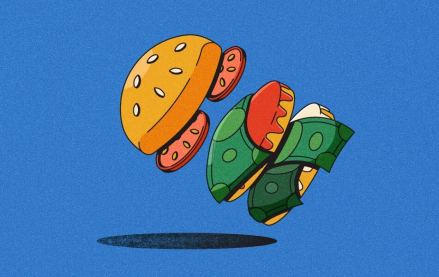 November 28, 2023 • 6 min read
As more influencers look to get into food content creation, brand opportunities are following.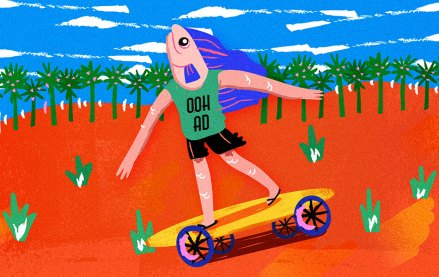 November 28, 2023 • 7 min read
As major marketers like Maybelline experiment with faux OOH, more marketers are open to the idea.