Google promises brands independent viewability verification is coming this year
June 16, 2017 • 5 min read
•
•
The online media transparency crisis is turning into an opportunity: Google has promised its U-turn on giving brands a third-party guarantee that most of their ads can be seen by users will arrive by the end of the year.
Brands are puzzled by the vagueness of the self-imposed deadline after it was revealed at last month's IAB Europe conference. While Google didn't set a firm date, the president of its Europe business, Matt Brittin, assured attendees it would arrive before the end of the year when reminded of the commitment it made to introduce third-party verification of viewable ads earlier in February, according to participants.
"We are working hard on it [third-party verification]," he said, according to one attendee. "I can't give a specific timetable, as it is challenging to bring these together and do it in a way that works and protects user data, but we are very optimistic that it will be later this year. We hear you loud and clear, and we'll be bringing it forward and also making it broadly available."
Alex Tait, an independent consultant and the former media boss for Unilever in the U.K. and Ireland, backed Google's decision to commit to a date, albeit a hazy one, for when it would finally allow independent services to report on viewability of its ads: "As one of the key burning platform issues for digital in 2017, we need to move to a place as soon as we can when third-party verification is a hygiene factor for digital. There is a lot of momentum behind the issue now, including it being voted the top issue for 2017 by members of ISBA's Digital Action Group."
Other industry experts have greeted the date with caution over how the feature will work in practice. They wonder whether Google will offer it as a value add or if it will leave it to advertisers to work out the cost with the likes of Moat.
Gareth Owen, managing director at digital agency Roast, said, "The questions that are raised by Google's confirmation of their intent are about how this will look — which of their platforms will it be implemented across, and does this cover everything about fraud, visibility and brand safety? Also, will there be a preferred list of third-party providers? More generally, will the cost of these services come down as they become more ubiquitous? The positive way to look at this is that there is a willingness on Google's part to improve things — how that works in practice is very unclear."
Industry caution aside, Brittin's deadline has been a long time coming from a business that has doggedly denied pleas from advertisers to "stop marking its own homework" and to fully open its walled garden to independent, specialist ad verification software.
Instead, Google has dictated to the market what independent verifiers it will work with and consequently prevented advertisers from bringing in their own own choice of partner should they so wish. Doing so, Google has insisted, would compromise the privacy of its users. It would also mean Google's viewability scores could be compared with a rival platform like Facebook, which might not always be in the former's favor.
Currently, marketers must spend big on measurement companies to track real human views when running campaigns, leaving many frustrated about why they should pay extra for something that should be a standard. To ease those concerns, Google has worked with Integral Ad Science, Moat and DoubleVerify since 2015, though advertisers would understandably prefer for Google to fully absorb these costs themselves.
However, amid a chorus of politicians demanding changes after government ads were inadvertently placed next to extremist YouTube videos, combined with the threat of losing around $1 billion in annual revenue from concerned advertisers, it would seem Google's hand has been forced. For a company eMarketer forecasts to make $72 billion in ad revenues this year, that lost billion is more symbolic of a longer-term threat to its lifeblood than an immediate one.
If brands start to lose faith in parts of Google's ecosystem, then they are likely to spend less on its inventory in the future. Procter & Gamble's damning indictment on the state of the "shady at worst, fraudulent at best" media supply chain in January, combined with the undesirable headlines from the Times' investigation into brand safety on YouTube, ruffled many marketers into taking more ownership of their media strategies. Now, more advertisers are using trade bodies like ISBA and organizations such as The Joint Industry Committee for Web Standards to ensure media owners are doing everything they can to gain greater clarity over where and how their ads are being traded.
Phil Smith, the director general for ISBA, added, "Regardless of whether the money Google has lost is significant or not, if you're running a business like that and you start to see advertisers withdrawing funding, then you'll sit up and take notice about what it might mean for the future. There's no doubt in my mind that money talks here. … The Times story has definitely made brand safety, and by implication, programmatic trading, a boardroom discussion because the sums of money [at risk] are huge and growing."
To be fair to Google, it has pushed to show brands it can be a responsible media owner in the wake of the digital industry's deep-rooted issues flaring up at the start of the year. Smith highlights the company's willingness to work with advertisers on issues such as brand safety, viewability and fraud, whereas before, it was somewhat of a closed shop.
But for all the partnerships and assurances Google has announced, the industry would argue that more clarification on its progress on becoming a more transparent business is needed. No KPIs have been shared with the industry in the U.K. to date, Smith said, while pre-vetting tools to give brands more control over where their ads are placed have yet to emerge despite repeated calls for their introduction.
https://digiday.com/?p=241448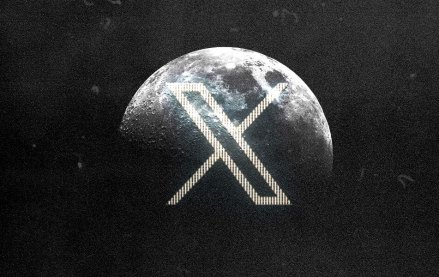 November 30, 2023 • 4 min read
In the packed DealBook conference in New York yesterday, owner Elon Musk bluntly told them to shove it.
November 30, 2023 • 2 min read
WorkTok, or CareerTok, is in full force. Combined, those hashtags on TikTok have over four billion views and it is benefiting Gen Z.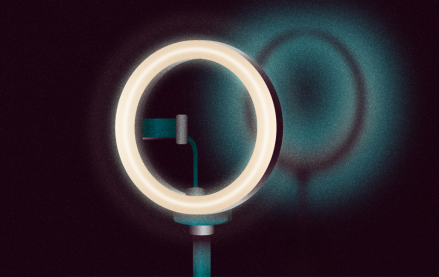 November 30, 2023 • 5 min read
In this week's Digiday+ Research Briefing, we examine how brands have been upping their TikTok investments this holiday season, how Lyft and the MSG Sphere are positioning themselves as ad opportunities beyond OOH, and how publishers are committing to building their events businesses in 2024, as seen in recent data from Digiday+ Research.