Gatorade now has a 'video everywhere' media strategy — and a new AR Snapchat lens
June 17, 2019 • 4 min read
•
•
Later this month, on June 20th, Gatorade will debut a new augmented reality lens on Snapchat. A follow up to the PepsiCo beverage brand's current creative, "Sisters in Sweat," a short film that follows a young girl through a fantastical animated world where her sole focus is her soccer ball, the AR lens will allow Snapchat users to immerse themselves in that world, too.
"This is encouraging people to flip the camera around," said Gatorade's head of consumer and athlete engagement Jill Abbott of the AR lens, which will use a smart phone's rear-facing camera instead of the typical front-facing lens. "You'll feel like you're in the magical world as well. Then we'll start to reiterate and reaffirm some of those lessons that our lead character learns in the film about the power of sport."
The upcoming AR lens, one of Snapchat's portal lenses, is the latest Gatorade experiment with Snapchat, where the brand has found success with games like Serena Williams' Match Point and filters." Gatorade has long been a leader in utilizing Snap AR for creative launches," said Christina Kavalauskas, creative strategy lead at Snap, adding that the lens celebrates the Women's World Cup. "This portal Lens experience lets Snapchatters get into the game and score the winning goal — all in augmented reality."
It's also just one example of how Gatorade is leaning further into its "video everywhere" marketing strategy, according Abbott, who said the brand had pivoted away from thinking about video in terms of linear, online and premium channels to instead be wherever its athlete audience will be.
"Our video everywhere mindset has delivered the opportunity for us to break through our own historical barriers about planning from a channel to channel perspective and think more about how to be medium-agnostic," said Abbott.
That's why the PepsiCo beverage brand is planning to spend 45% of its media budget on digital this year, an increase of 11% from 2018's 34% on digital, with the majority of that spend focused on mobile. In 2018, Gatorade spent $143.5 million in media, up from $133.3 million in 2017, per Kantar Media, which also reported that Gatorade spent $32.6 million in media in the first quarter of 2019. Gatorade declined to break out percentages of where it spends per platform or how much it spent on mobile versus desktop or laptop.
"[Mobile] is where all the eyeballs are," said Abbott, adding that video is typically consumed on multiple platforms, often at the same time. "That's where the engagement is. We've seen really strong success, which is what gives us the opportunity to continue to test, evolve and build year-over-year. I don't see a world where we will ever be myopically focused on one platform."
Per the App Annie's The State of Mobile 2019 report, 10 minutes of every hour people spend in 2019 consuming media via TV and internet will be through streaming video on mobile. With that being the case, the "video everywhere" strategy and mobile focus makes sense for the brand, said Anthony Cospito, head of strategy at digital agency Moving Image & Content, especially since Gatorade typically goes after a younger demographic.
Focusing on video, like last June's Leo Messi animated short, "Heart of a Lio," has driven strong engagement for the brand, said Abbott. Gatorade did not respond to a request for success metrics. According to Rival IQ stats, that film earned Gatorade a 113% engagement rate on YouTube.
"Of course, they're spending more money on digital," said David Srere, co-CEO of brand consulting firm Siegel + Gale. "That's where increasingly consumers are experiencing brands these days. Doubling down on digital to promote their products makes sense and they'll continue to do so."
Gatorade declined to share if it is experimenting with new platforms, such as Tik-Tok, and did not respond to a request for further information in how it measures the success of a campaign.
For "Sisters in Sweat," which features soccer stars Mia Hamm and Mallory Pugh, Gatorade has focused on YouTube and Twitter in particular. On YouTube, which is the primary distribution channel for the short film, it has garnered more than 6.1 million views since it was released on June 4.
YouTube has recently come under fire for brand safety issues, once again. But Gatorade isn't pulling back from the platform. "There's been times that we've had to be really reactive and proactive on how we ensure that our brand maintains the guardrails that we put forward," said Abbott. "Anytime that we have flagged a challenge or a question or an issue with them they've worked with us to help address it."
Abbott continued: "I think brand safety will be an issue across multiple platforms. I don't think this is a YouTube specific issue. It's on the brands to make sure that we're continuing to challenge our media partners to figure out how to address in a way that feels right for each individual brands."
https://digiday.com/?p=337829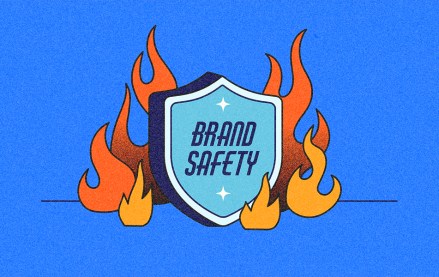 November 28, 2023 • 6 min read
"Major brands' search ads can appear on piracy, pornographic and sanctioned websites," research claims.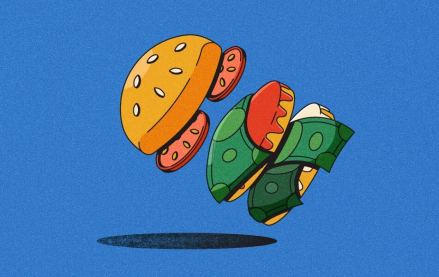 November 28, 2023 • 6 min read
As more influencers look to get into food content creation, brand opportunities are following.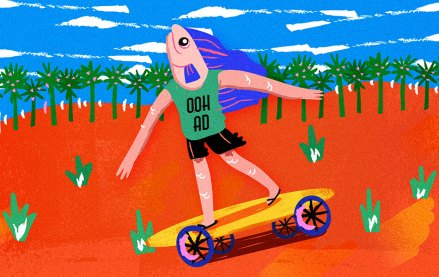 November 28, 2023 • 7 min read
As major marketers like Maybelline experiment with faux OOH, more marketers are open to the idea.