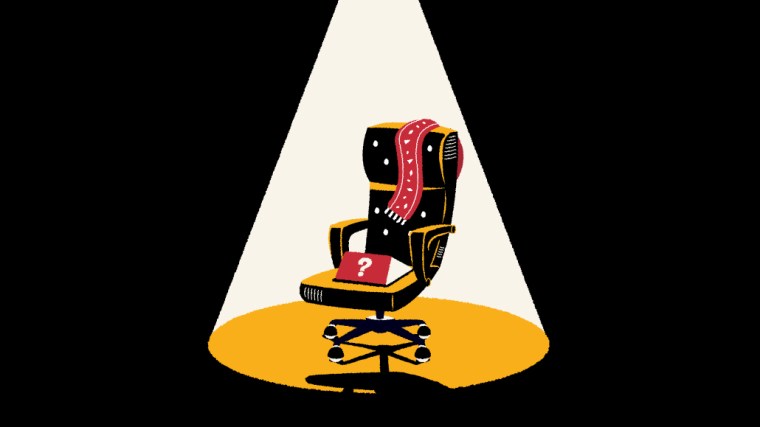 Ivy Liu
June 3, 2021 • 8 min read
•
•
Everyone in programmatic marketing is thoroughly exhausted by the agonizing, drawn-out demise of the third-party cookie. But let's face it, this is the story defining almost everything that happens in programmatic right now, and until the industry hacks its way through the web of competing solutions toward either a singular new standard or a mosaic of solutions, it's what we'll be talking about.
To do our bit in pushing the conversation forward, Digiday invited a cast of experts, leaders and entrepreneurs to share their thoughts on the state of the industry at the Programmatic Marketing Summit from May 17 to May 19. Our speakers took us inside their organizations and gave us a glimpse into the conversations they're having about standardization, identifiers and first-party data. We also heard about the data that's informing the industry's thinking about where programmatic marketing goes from here, and why getting started on testing and learning is a matter of urgency.
Orchid Richardson, SVP, programmatic & data center at IAB, said the industry will eventually have to move past the bifurcated nature of the targeting solutions being proposed at present. "The greatest thing that ever happened to us as an industry is when we came around to standardizing programmatic," she said. The industry needs to apply that same focus on standardization for the post-cookie world.
The standardization debate rumbles on
With Apple now allowing iOS users to opt out of sharing IDFA data, and the demise of the third-party cookie looming ever closer, the future of targeting and tracking consumers is still unclear. Right now we're seeing a range of companies innovating their own in-house identity solutions, contextual solutions, cohort-based approaches such as Google's FLoC, and the emergence of more finely tuned predictive targeting tech. However, there's no clear winner yet, and the immediate future of programmatic will be the search for a new industry standard.
Tom Grant, SVP of programmatic platforms & operations at Havas Media Group, said the industry is almost certainly going to need solutions for targeting and measurement outside of authenticated identity. Several speakers said the likely solution could be a combination of several proposals. The question is which of the current solutions will scale or whether an entirely new solution will come along.
"I do think that people should look beyond identity," said Rene Plug, Chief Business Development Officer at 1plusX. Plug said early results are showing that attempts to create a like-for-like identifier based replacement for cookies will be unsuccessful. "The matching rates are going to be very low. It's just not going to be enough, and that is going to create massive challenges for both the publishers and for the advertisers," he said.
There will certainly be space for some identifiers, with a lot of hope currently being placed on nascent solutions like Unified ID 2.0. Jesse Fisher, director, programmatic products & technology at Horizon Media, talked about the endurance of identifiers including certain IDFAs and TV identifiers like IFAs, but said that eventually, the industry will need to fill the gap. We heard from several speakers about the prospect for a long-term solution taking the form of some synthesis of identity-based targeting, first-party data, cohort-type approaches like FLoC, and technologies like probabilistic solutions, machine learning, and algorithmic decision-making.
Test, test, and test again — and don't fear failure
In the short term, it's unlikely the industry will coalesce around a new industry standard unless an unforeseen breakthrough takes place. Instead, we can expect to see competing solutions proliferate. In that context, many of our speakers urged peers to develop energetic and robust test-and-learn practices.
Tom Grant of Havas Media Group said the first step companies should take is to evaluate how much their business is threatened by changes to identity-based targeting. "What proportion of what I currently buy, my targeting and measurement, is dependent on identity that's going away?" he raised. If you're more invested in buying an audience, there will be a solution for that. If identity-based targeting accounts for a significant share of your spending, Grant said it's time to get into testing.
Ryan Kelly, programmatic practice lead at Wavemaker, talked about the importance of benchmarking the performance of new approaches, for example, contextual campaigns, while third-party cookies are still available. Better to find out what works now and tweak, rather than be left firing blindly after cookies have been retired.
In doing so, advertisers have to get comfortable with seeing a degree of failure. "You might see some success, you might see some failure, but the overall drop-off that you see now will be far less than if you wait until cookies not being in existence at all," Kelly said.
When it comes to data, make sure consumers understand the value exchange
Privacy considerations will weigh heavily on the viability of any proposed future industry standard. A number of speakers discussed how securing first-party data will be one way of identifying consumers, but advertisers have to get better at communicating the value proposition to the customer.
Christopher Reher, director of data strategy & products at Media Impact, talked about building "trust moments" between consumer and advertiser, while Kelly said advertisers have to walk a fine line in delivering a personalized experience that a customer believes delivered value, versus one that the customer finds creepy and invasive. "What I do fear is if we don't tell that narrative effectively as relates to the value exchange, it'll just continue to go further and further," said Kelly. "At that point, we lose all functionality from a targeting standpoint."
Calls for renewed urgency on DE&I
Elise James-DeCruise and Jazmine Brown from The Ad Council joined the hosts of the Minority Report podcast for a conversation on what's going on in diversity, equity and inclusion in the industry. James-DeCruise, The Ad Council's chief equity officer, spoke on the importance of creating workplace cultures conducive to sustaining diversity. Hiring is important, she said, but those new hires may head back through the revolving door if they find themselves in a culture that doesn't support them. Leaders have to resource DE&I efforts appropriately if they are serious about seeing results.
As The Ad Council's manager of diversity, equity and inclusion teams, Jazmine Brown talked about the importance of being comfortable with vulnerability and said leaders need to act with intentionality. She said that creating opportunities is not just about tackling the hiring pipeline but can also be about resolving "bottlenecking" by stepping aside from roles to make space for others. "Those two things have to happen in parallel," Brown said. "To get results that you've never had before, you have to do the unexpected or the hard things that you've never done before."
If it's not already obvious, shortcomings on DE&I have very real results for business. Jennifer Garcia, multicultural data & science lead at Publicis Media Cultural Quotient, talked about removing bias in multicultural segments. She said the way some companies rely on mainstream cultural signifiers can stray easily into stereotyping. That can cause targeting to skip over large sections of a community that campaigns should be reaching. Having more diverse teams working on these projects has an immediate impact. "The machine learning is always is only going to be as good as what you put in it," Garcia said. "If you don't have the broader perspective of culture in mind, and the broader perspective of diversity in mind, then that's going to be a biased outcome."
Cohorts

With the imminent loss of the third-party cookie and its ability to follow one user's movements around devices and online spaces, cohorts offer a privacy-friendly alternative to one-to-one tracking. Cohort-based solutions use shared characteristics or habits to create groups of internet users that can then be matched with advertisers' targeting preferences. Cohorts identify these user traits without compromising the user's privacy, passing a critical litmus test for any viable targeting or measurement solution as programmatic marketing moves toward the post-cookie era.
"We have an obligation not only to ourselves but to the industry as a whole to really be thoughtful about how we're going to advance this work and get outside of our comfort zones a little bit more, expand our networks a little bit more, because the talent is out there." — Elise DeCruise, chief equity officer, The Ad Council
One persistent shortcoming within the ad industry is a failure to realize that pursuing diversity, equity and inclusion doesn't end with hiring. The industry's culture can still be incredibly insular, cliquey and exclusionary, and it falls on leaders and managers to push the boundaries and embrace a degree of personal discomfort in order to create comfort and inclusion for all. DeCruise said those who already "fit in" often lack the awareness or confidence to start conversations with people who don't look like them or who may not have gone to the same schools as they did, but pushing past that and embracing vulnerability is vital if we're going to make progress on DE&I.
"Multiple studies have shown that creative is at least 50 percent of media effectiveness, beating out the more traditional optimization levers like audience and pricing." — Natasha Potashnik, SVP, data science & media optimization, Known
In a metric-obsessed field like programmatic marketing, the contribution of creative to a campaign's success is often subjective, hard to pin down and thus easily overlooked. Natasha Potashnik challenged advertisers to take note of the central role good creative can play in helping campaigns achieve and exceed their KPIs. She said Known has seen a five-fold gap between the best performing creative teams and the worst performing teams. "How rare is it to find a small tweak in audience or media tactics that gives a five times difference in efficacy?" she said.
"Data deprecation in general is going to have a great impact on digital advertising as we know it, between privacy laws, browser operating system restrictions on data collection, and consumers opting out of third-party tracking." —Bill Todd, chief revenue officer, AdTheorent
Todd said that companies need to do more to get prepared for the disruption that is on the horizon. However, he said platforms that are not reliant on third-party cookies are already well-positioned for future success. The next evolution of programmatic will see machine learning, predictive targeting and customizable data science modeling all taking center stage, and everyone in the industry should at least be exploring these spaces if not deploying testing and learning strategies.
CTV is growing as a proportion of the programmatic mix, both in terms of audience reach and that all-important ad spend. In 2021, the CTV market is projected to be worth $13.5 billion dollars to advertisers — that's a little more than double the $6.4 billion spent on CTV advertising in 2019, according to AdTheorent's Todd.
https://digiday.com/?p=416272