Digiday covers that latest from marketing and media at the annual Cannes Lions International Festival of Creativity. More from the series →
As marketers, publishers and ad agency and ad tech execs descend on Cannes for the Lions International Festival of Creativity, they come prepared for a heady mix of both work and play. Their wardrobes are a reflection of that fact.
Cannes-goers this year are lining their rolling luggage with eclectic and versatile sartorial choices fit for a range of occasions — from crisp business casuals and resort chic maxis and shorts for the day to elegant cocktail wear for the night.
For those of you who are still struggling with packing, you may want to take a peek at some veterans' playbooks. We asked five agency execs to send us a snapshot of what they're bringing and break it down for us. Fedoras and white sunglasses are strictly amateur hour:
Hilary Craven, CMO, Red Tettemer O'Connell + Partners

Despite a penchant for high heels, Craven is erring on the side of practicality as far as footwear at Cannes goes, settling for a pair of Alexander Wang ankle strap sandals as her staple this year. "I tend to follow the adage of 'the higher the heel, the closer to heaven,' but when you are hoofing it along Le Croisette all day long, you have to become begrudgingly practical," she said.
Wang also features in her wardrobe in the form of a classic-cut tank dress, which Craven intends to complement with a vintage Navajo squash blossom necklace — something she carries with her almost every time she travels. Craven's wardrobe is completed by a bold, printed Mara Hoffman dress, a House of Hackney bathing suit, a pair of '70s cut-wide leg pants from Halston Wide and, of course, a pair of both Dior and Illevesta sunnies to ward off the Côte d'Azur sun.
Craven, a Cannes regular, has a pro-tip for first-timers: Pack face wash and other essentials in small containers from Japanese store Muji and choose Nars' Lippy for a flawless makeup look. And don't forget a scarf — not only do the French love them, but it also serves multiple purposes. "I can use it for the flight, to dress up an outfit or to blot a dewy face," she said.
Justin Moore-Lewy, co-founder and executive producer, HeLo

Moore-Lewy, unfortunately, will be checking his luggage this year. Before he hits the French Riviera's beaches, the co-founder of Los Angeles production shop HeLo has stopovers at both Dublin and London. "This year, my wardrobe had to be slightly more 'adult' because my business partner, Brendan, and I will be giving an official lecture on 'Immersive Experiences,' on Tuesday," he said.
Still, he won't stop trying to perfect what he calls the "gentleman farmer" style, teaming jackets, vests and ties with more casual pants. This includes a gray Rag & Bone jacket with combats, a Barney's sail boat shirt, a blue cashmere Paul Stewart jacket, his favorite vintage Ralph Lauren "American flag" tie and lots of check prints. For more casual day wear, his black t-shirt, Brixton hat and $2 floral-print scarf are "mandatory essentials."
Laura Kaye, global account director, Big Spaceship

"Packing for Cannes is similar to packing for vacation, except your itinerary involves florescent lighting and you need way more adaptors," said Kaye. She credits having lived in Korea for the past year and a half for making her well-versed in packing efficiently for long flights. The key: clothes that fit the same color scheme to minimize the number of items. "Money can't buy you carry-on privileges," she said.
For Cannes this year, she is packing a range of shirts, pants and skirts in hues of blue and white, and sticking to her regular business travel starter pack for a few essential items that she never travels without. This includes black pumps and ballet flats, her running shoes, a crocheted bathing suit and a pair of large sunglasses — along with 1,000 business cards, because "you can never meet enough people."
Her secret travel essential: Korean face masks. "It is the miracle solution to fix the effects of long flights, early mornings, late nights, too much or too little sun and 90 percent of all work problems," she said. Basically, everything that Cannes entails.
Jared Gutstadt, founder and president, Jingle Punks

Gutstadt avoids checking his luggage in at all costs, preferring to stuff all his essentials into his Louis Vuitton tote bag. "I travel around the world with this old standby," he said.
He describes his Cannes look as the "Mediterranean Cowboy" look, where he plans to retain his cowboy hat and Chambray style but add some flairs of summer with white pants from Ralph Lauren and white Converse Jack Purcell shoes. His wardrobe also consists of a Nick Fouquet hat to keep him shielded from the sun, his "lucky ukulele" so he can write songs on the go, an emergency shot of Bulleit Bourbon to ease any stress and his signature time piece — a Bamford custom Rolex. He is also packing in his Sol Moscot sunglasses and his Muerte/Murder scarf from Manuel designs — as well as a little personal token.
"My mini Jingle Punks mascot is there to remind me why I'm there in the first place," he said.
Donna Wiederkehr, CMO, Dentsu Aegis Network

Wiederkehr swears by versatile light and breezy clothing that can easily transition from a daytime outfit to an evening one. All that is needed is some accessorizing, something she pulls off with her custom craft jewelry from Rwanda.
For her, comfortable heels and a good scarf are a must too, but her No. 1 travel accessory is sunscreen. "Cannes makes for long days walking from venue to venue in the hot sun, and it's imperative to have protection, especially on my face," she said. She is also throwing in some boat shoes, "because you never know when you'll end up on a yacht."
She also makes sure to stock up on technology — lots of external power sources including a multi-outlet plug. Another must-have for her is a travel pillow, which helps her feel rested and raring to go upon arrival.
https://digiday.com/?p=183436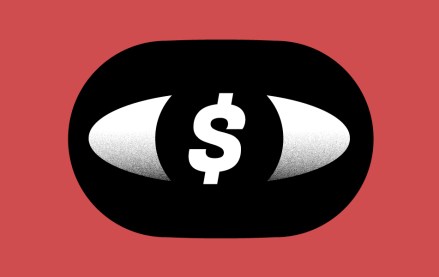 December 5, 2023 • 3 min read
The latest edition of the ANA's programmatic transparency report claims $22 billion can be saved by drastically cutting the ad tech bloat.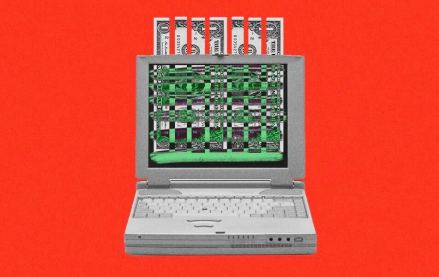 December 5, 2023 • 5 min read
Agency clients still see programmatic as an important part of their marketing budgets. But, overall, the uncertainty around programmatic could be causing them to lose confidence in online display ads as a marketing channel, and, as a result, agency clients are investing less in online display.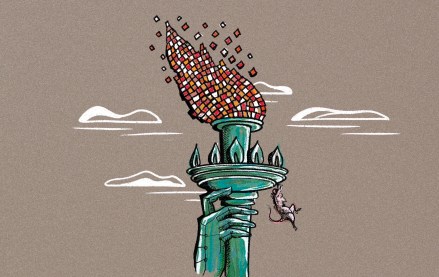 December 5, 2023 • 3 min read
There's a global AI race and different regulations in different countries might be slowing down – or speeding up – innovation. Here is a breakout of how regulations are being shaped on both sides of the Atlantic.